 ---
Ammara Khan is a luxury fashion house defined by timeless sophistication, glamour and elegance. AMMARA KHAN's latest collection 'Luna' is a best defined as sophisticated, minimal chic. Elegant silhouettes are crafted from exquisite velvet in vivid tones with the brands discernible attention to detail.
Deep Rich Pink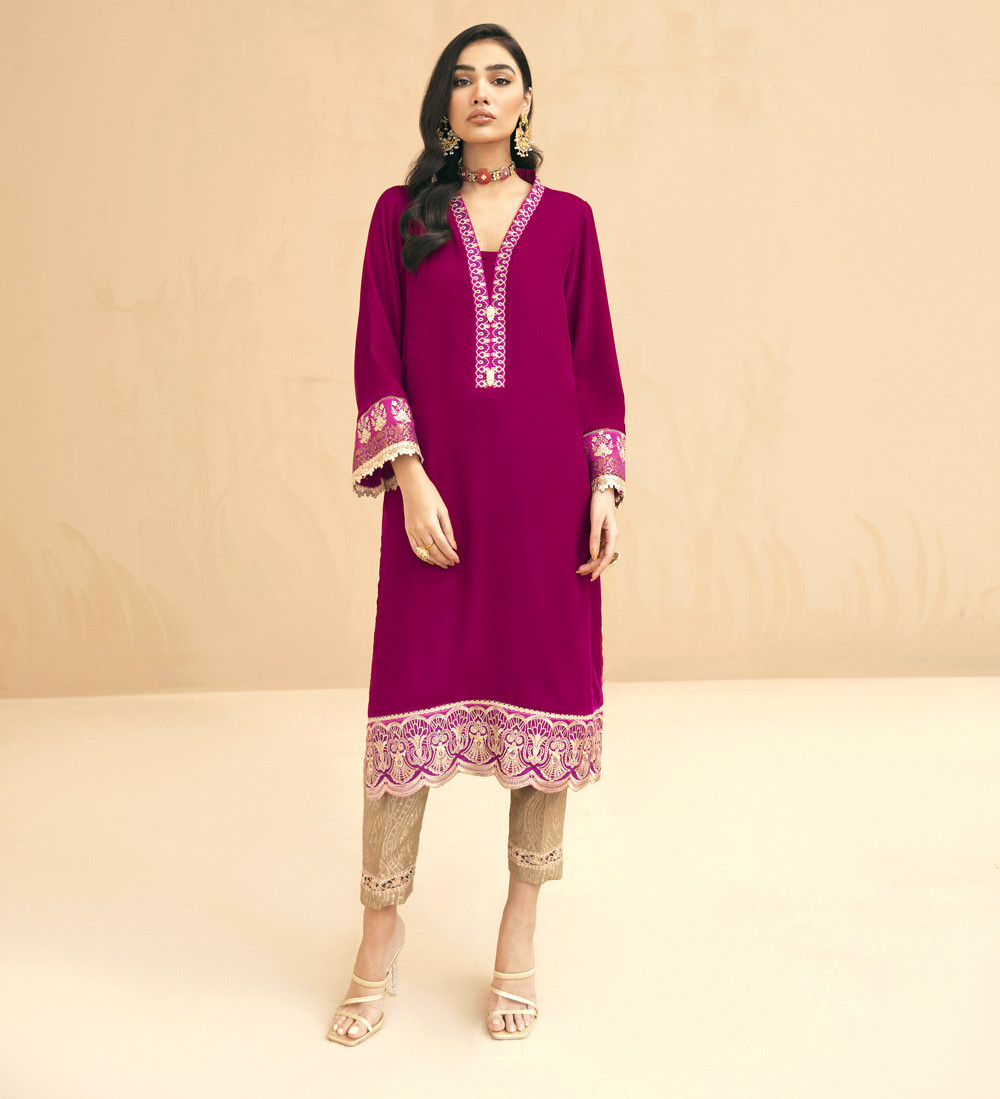 A deep rich pink fabric is covered in fine gold embroidery with ornate jewelled motifs on the neckline. The sleeve is adorned with gold trims and a brocade inset.
Emerald Green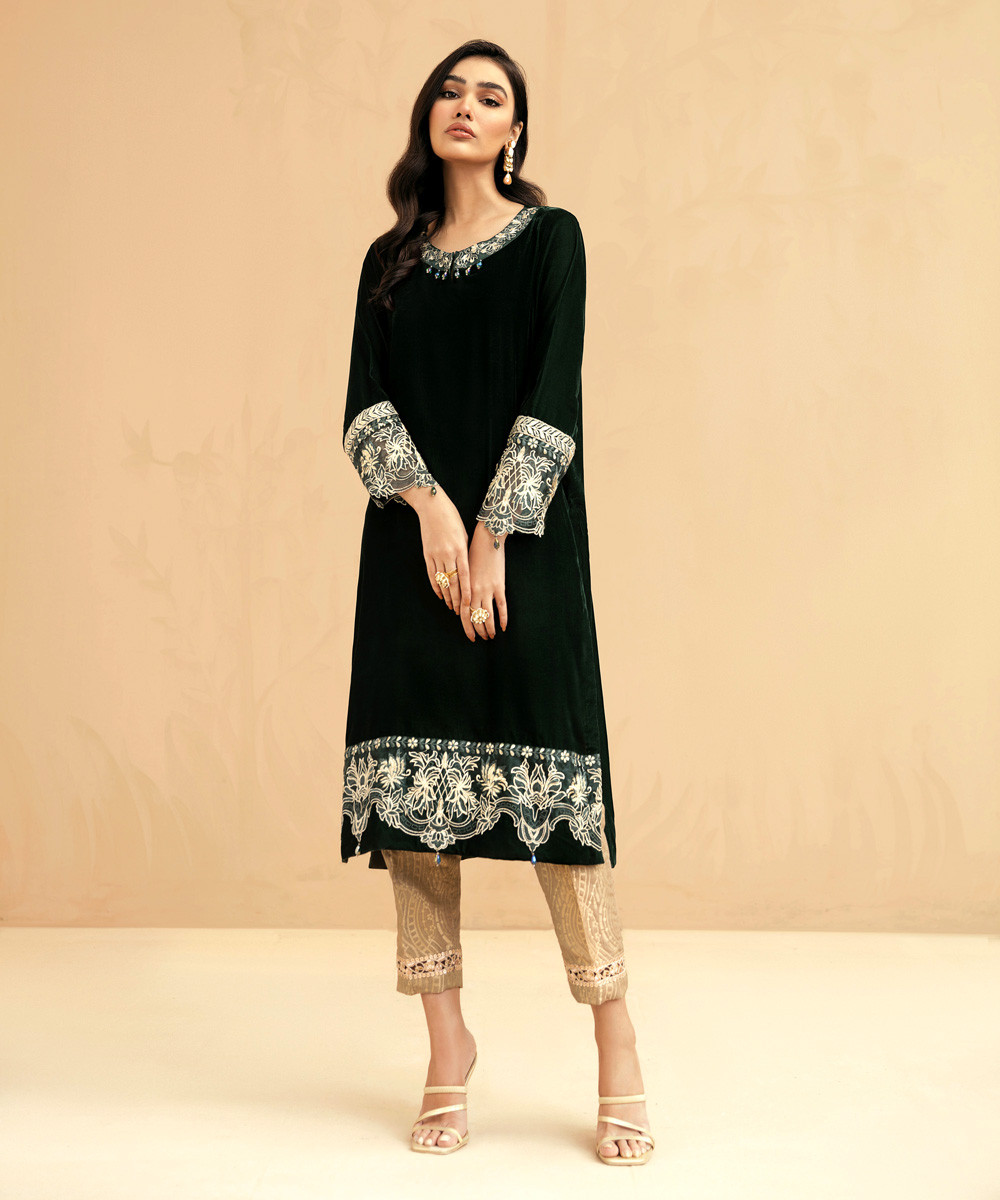 A deep emerald green velvet fabric is stitched in an elegant straight cut silhouette with intricate gold embroidery on the sleeves, hemline and neckline. Perfect for seasonal dinners or wedding festivities!
Royal Blue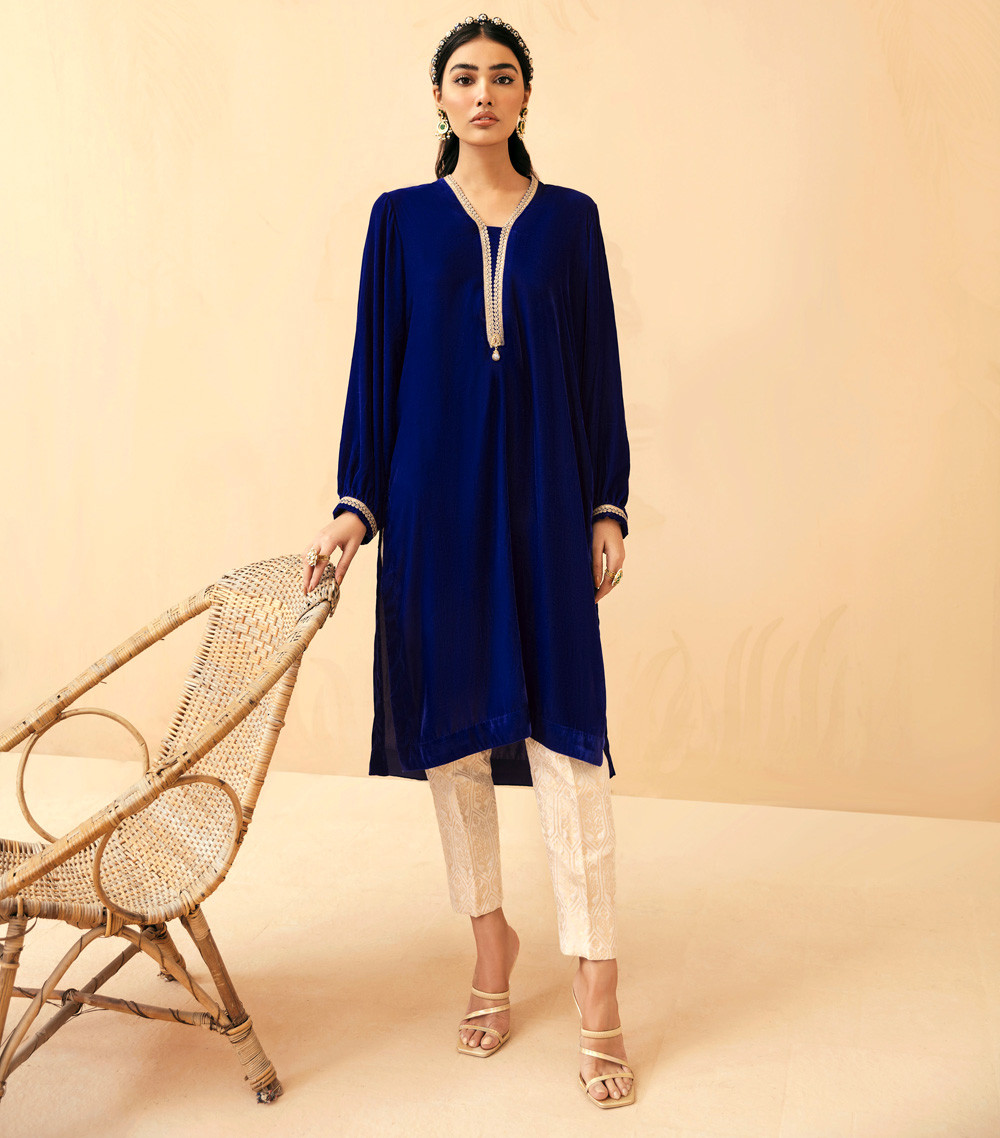 Royal blue done to perfection. Gold trims, a jewelled brooch on the neckline and cinched sleeves with rich trims all add up to make this delightful tunic super fun and covetable.
Navy Blue
An elegant navy blue tunic is tailored into a long, stylish silhouette with gold trim detailing on the sleeves. Adorned with statement jewellery and a stunning shawl, this right here is winter festive fashion done right!
Teal Blue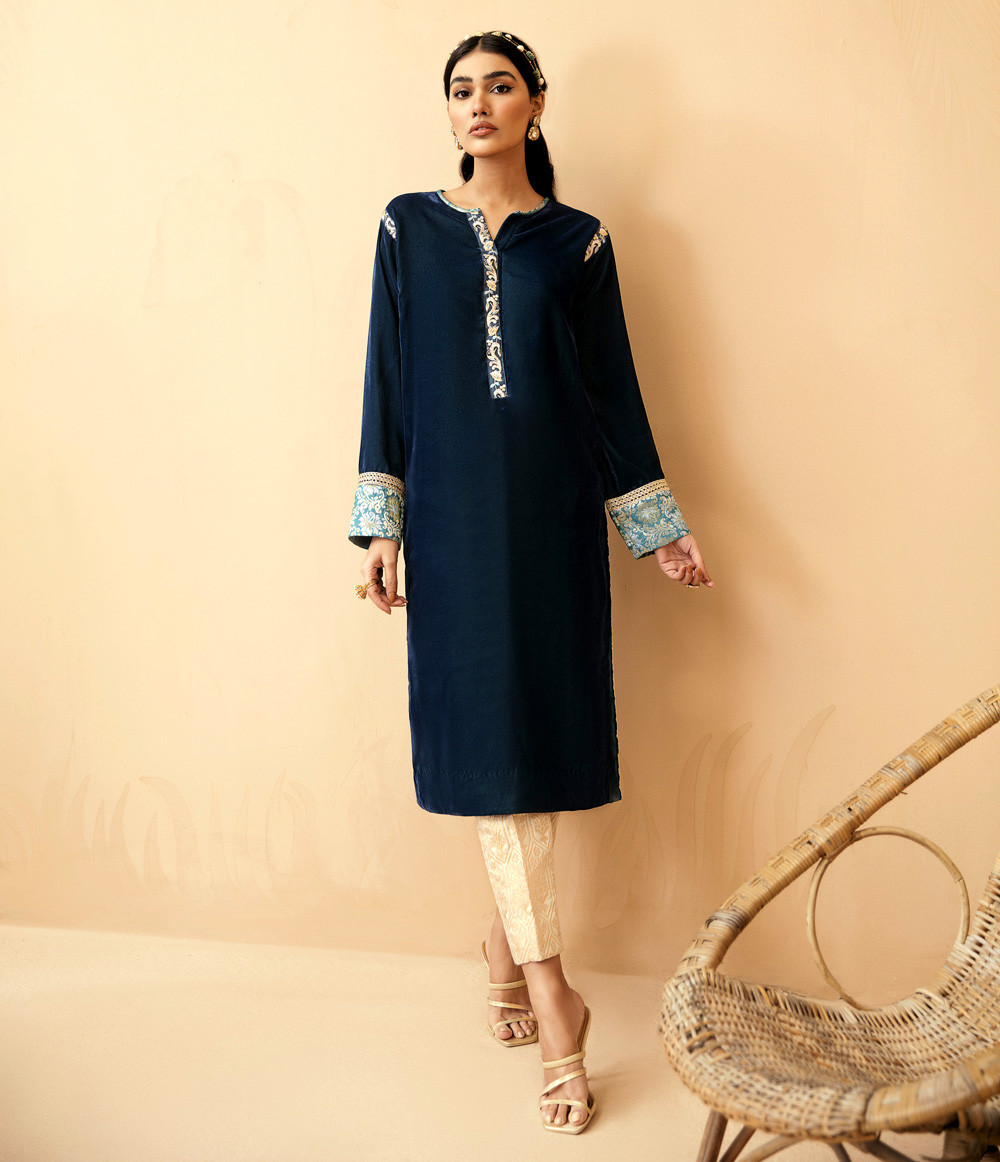 A gorgeous teal blue velvet is elegantly adorned with delicate details. Fine embroidery on the neckline and shoulder areas add a feminine touch while the brocade and 'lacy' gold trims on the sleeves complete the look.
COMMENTS
Comments are moderated and generally will be posted if they are on-topic and not abusive.
For more information, please see our Comments FAQ