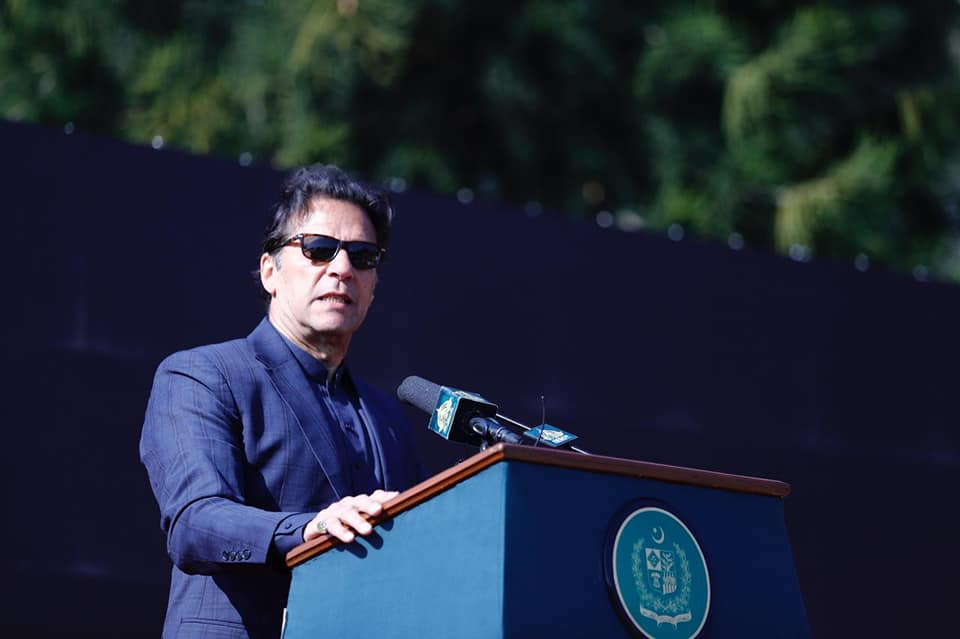 ---
Prime Minister Imran Khan on Tuesday launched the Naya Pakistan National Health Card scheme in Bahawalpur.
According to APP, about 10.5 million people from the districts of Rahim Yar Khan, Bahawalpur and Bahawalnagar in the Bahawalpur Division were included in the programme, raising the number of people and households in the programme in Punjab by 63 per cent.
Addressing the ceremony on the occasion, the prime minister said the Pakistan Tehreek-e-Insaf's (PTI) struggle was to ensure the supremacy of the rule of law and making Pakistan a welfare state. The prime minister said the government has launched the Ehsaas project, Kamyab Jawan Programme, and the Sehat card to turn the country into a welfare state.
Poor countries across the world could not develop because their rulers plundered the national resources, the premier said, adding that the nation had to stand up against these "robbers" to end corruption.
He also referred to a plea filed by the Supreme Court Bar Association (SCBA) against the lifetime disqualification under Article 62(1)(f). According to the PM, such a plea justified "theft" by the powerful while the poor were languishing in prison cells on similar charges.
Read A health crisis: Thar records 36 child deaths in one month
Imran said the Sharif family has properties worth billions in the most expensive city of Europe. "When Nawaz was asked about the properties owned by his children, he said didn't know how his children acquired these properties and when the children were asked, they said they 'weren't citizens of Pakistan'".
Referring to the region, the premier said the South Punjab Secretariat will be inaugurated during his next visit to the region, adding that southern Punjab has been ignored by the government for a long time.
The National Health Card has already been distributed among people in Khyber Pakhtunkhwa, Punjab, Islamabad, District Tharparkar, Gilgit Baltistan and Azad Jammu and Kashmir.
COMMENTS
Comments are moderated and generally will be posted if they are on-topic and not abusive.
For more information, please see our Comments FAQ