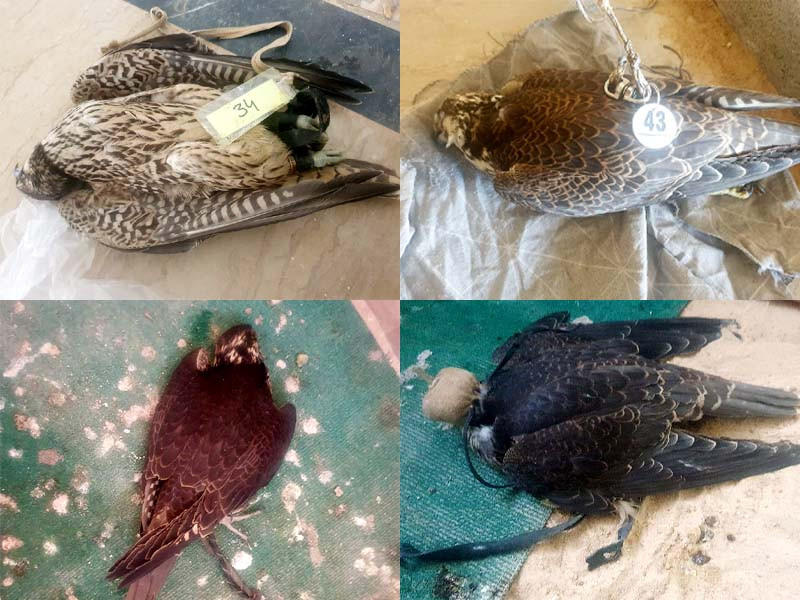 ---
KARACHI:
Dozens of endangered falcons seized by customs officials last year have reportedly died in the custody.
The customs department sources told The Express Tribune on Tuesday that the falcons died four months ago and their bodies have been kept in the refrigerator as judicial property.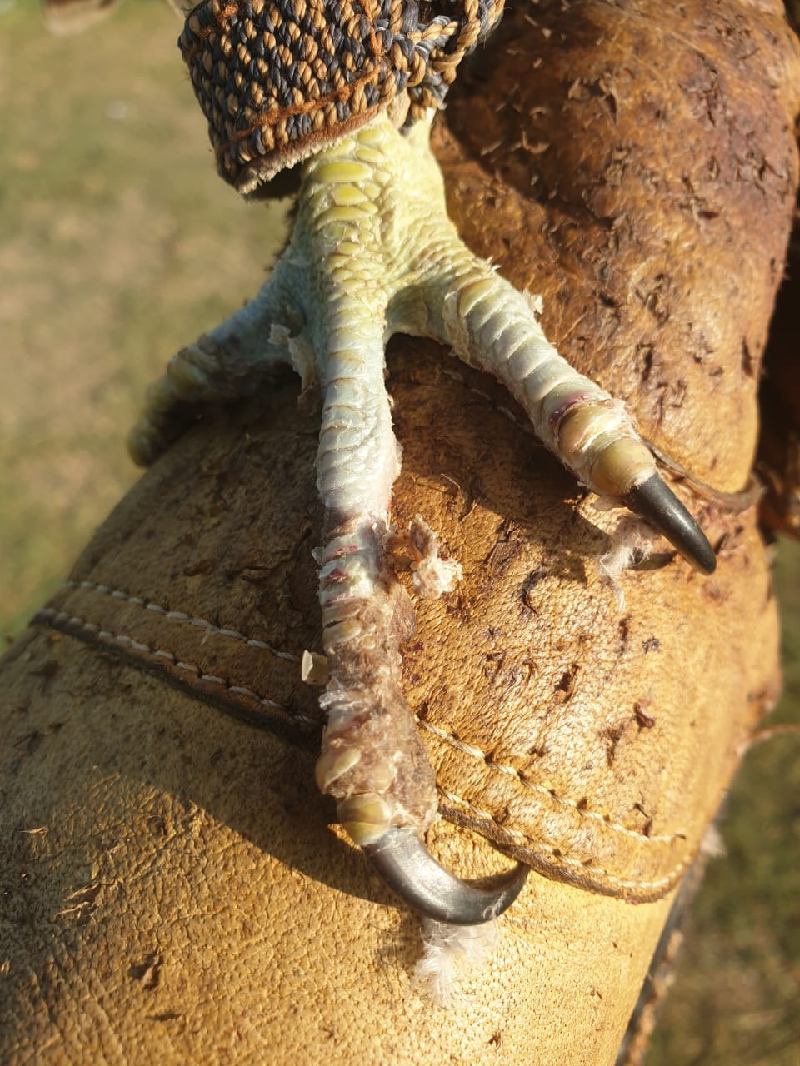 Last year, the anti-smuggling branch of the customs department had seized 75 falcons and a Houbara bustard during raids in Karachi's upscale locality of Defence Housing Authority and Gizri, claiming to have foiled a bid to smuggle them abroad.
The Customs Court had referred the case to the wildlife department and ordered to keep the birds in the custody of the customs, out of which 70 died four months ago while the rest five are in critical condition.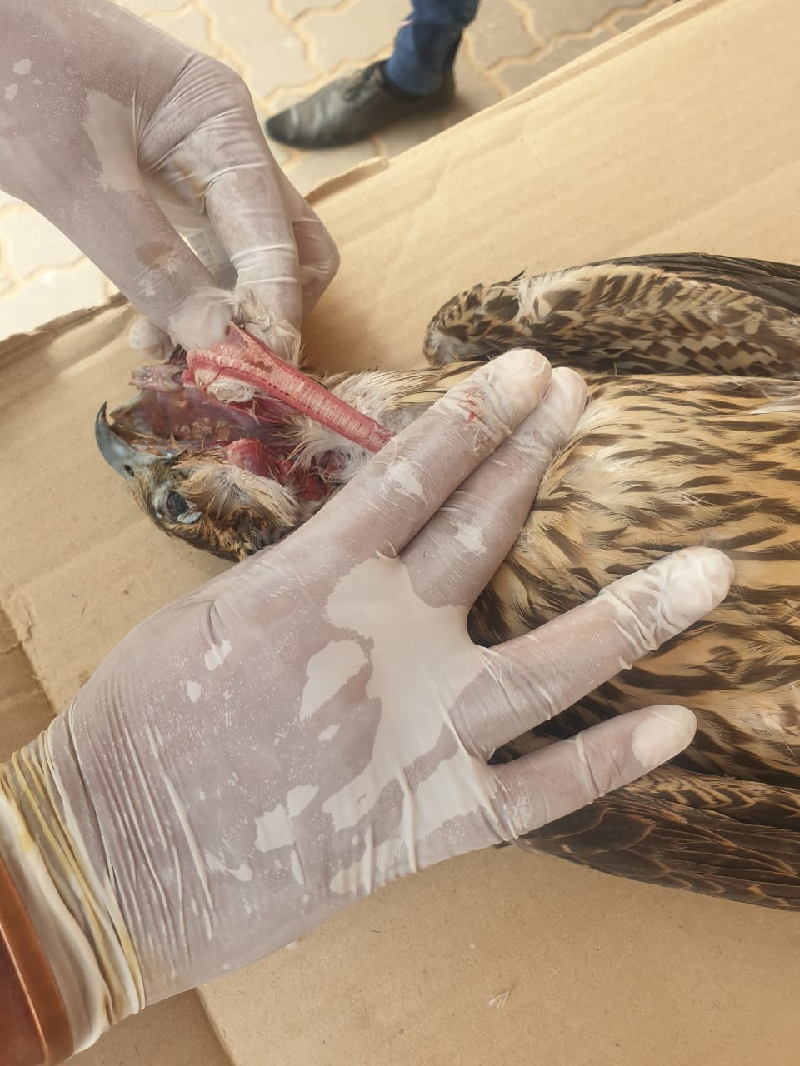 The sources further said that the rare species were sold at high prices in the UAE and other countries. In Arab countries, the price of such a falcon is more than two million Pakistani rupees.
The falcon's value is determined on the basis of its breed.
According to an estimate, the price of 70 flacons which have died is Rs210 million.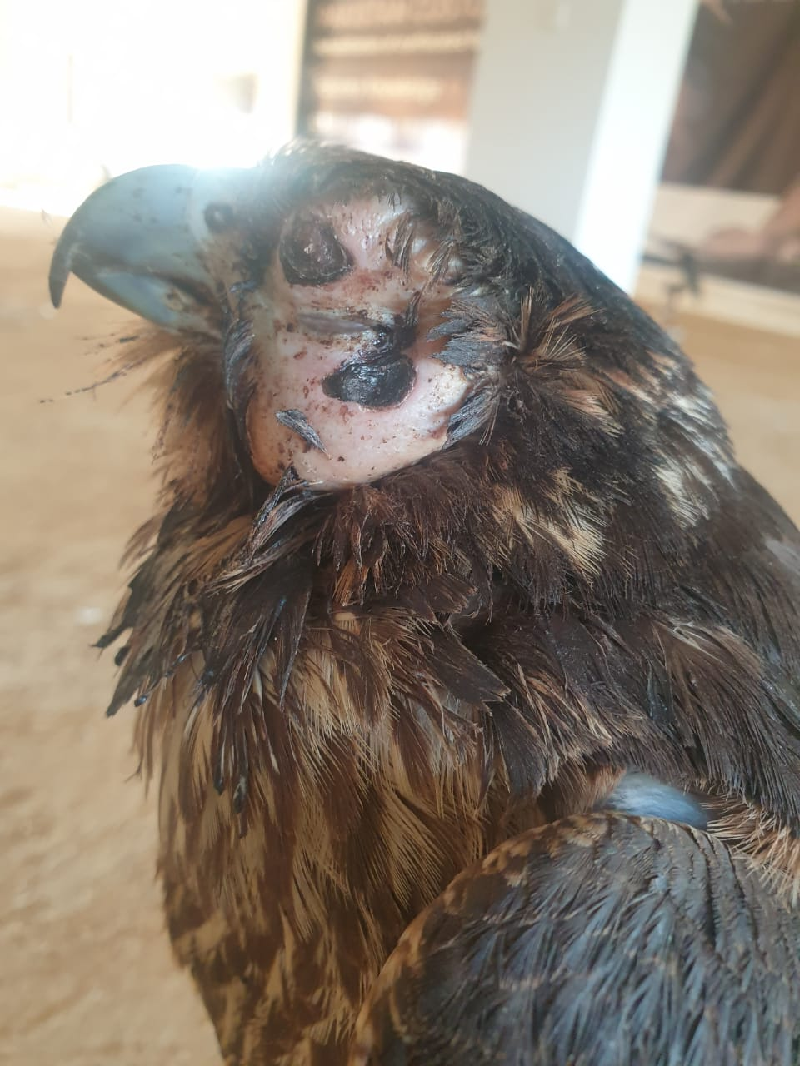 The sources also said that the confiscated falcons migrated to Pakistan from Siberia to escape harsh weather conditions. A team of experts was also called from the UK after the health condition of the endangered species had deteriorated.
They said the falcons were kept in the Customs Rehabilitation Centre.
COMMENTS
Comments are moderated and generally will be posted if they are on-topic and not abusive.
For more information, please see our Comments FAQ