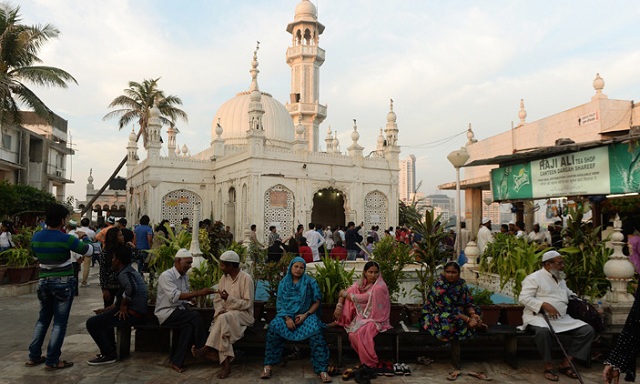 ---
ISLAMABAD:
The Foreign Office on Sunday backed the Genocide Watch's warning call about killings of Muslims in India stating that the caution was based on data assessed on a scientific model of 10 stages of genocide.
According to this model, India has crossed all 10 stages, raising serious alarm for the safety of more than 200 million Muslims in India, FO spokesperson Asim Iftikhar Ahmad said in a statement.
It may be recalled that Pakistan has been warning of grave consequences for minorities, especially Muslims, due to the extremist "Hindutva" ideology being propagated by Rashtriya Swayamsevak Sangh (RSS) inspired Bharatiya Janata Party (BJP) regime with impunity in India.
The FO spokesperson reminded that President Genocide Watch Dr Gregory Stanton had warned against the genocide of Muslims in India during a US Congressional briefing titled "Call For Genocide of Indian Muslims', in Washington.
He said Dr Stanton's warning was based on data assessed on a scientific model of 10 stages of genocide.
The FO spokesperson said that according to Dr Stanton the genocide process of Muslims in India had been catalysed by Islamophobic anti-Muslim rhetoric of the Indian Prime Minister Narendra Modi, New Delhi's illegal actions of August 5 in Jammu and Kashmir for Hindu dominance and controversial Citizenship Amendment Act specifically aimed against Muslims.
Read More: ZARA designer head's anti-Muslim, anti-Palestine remarks cause uproar
He noted Dr Stanton had warned that genocide may happen in India unless the international community played its part in confronting "Hindutva" ideology.
India entered into a very critical phase of communal strife after the Hindu zealots led by RSS inspired BJP leaders openly called for genocide of the Muslims and persecution of other minorities through tacit extreme ploys.
Indian and foreign media reports are rife with repeated incidents of lynching of Muslims and Dalits, destruction of churches, trolling of scholars, detention of activists, the harassment of movie stars, persecution of the minorities, the erosion of fundamental rights, distortion of history, the usurpation of social media by hate speech and fake news and propaganda and encouragement of vigilantism.
During the briefing, Dr Stanton also referred to the event of "Dharam Sansad" organised in Haridwar, where members of Hindu right-wing members made genocide calls against Muslims.
He bitterly criticised the Indian premier for his indifferent attitude. "As the leader of India, he has an obligation to denounce this genocidal speech. Yet, Narendra Modi has not spoken against it," foreign media quoted the president of watchdog as saying.
According to experts, the reason extremist groups in India are on the rise, is clear; they have impunity and support from the Modi-led government.
Human Rights Watch in its latest World Report 2022 unveiled on January 13 said that Indian authorities had intensified their crackdown on activists, journalists, and other critics of the government using politically motivated prosecutions in 2021.
The clampdown on dissent was facilitated by the draconian counterterrorism law, tax raids, foreign funding regulations, and charges of financial irregularities.
The report highlighted that attacks against religious minorities were carried out with impunity under the BJP-led Hindu nationalist government.
BJP supporters engaged in mob attacks or threatened violence, while several states adopted laws and policies to target minority communities, particularly Christians, Muslims, Dalits, and Adivasis.
"The Indian authorities have given up any appearance of tolerating dissent and are using the machinery of the state to silence critics," said Meenakshi Ganguly, Human Rights Watch South Asia Director said.
COMMENTS
Comments are moderated and generally will be posted if they are on-topic and not abusive.
For more information, please see our Comments FAQ