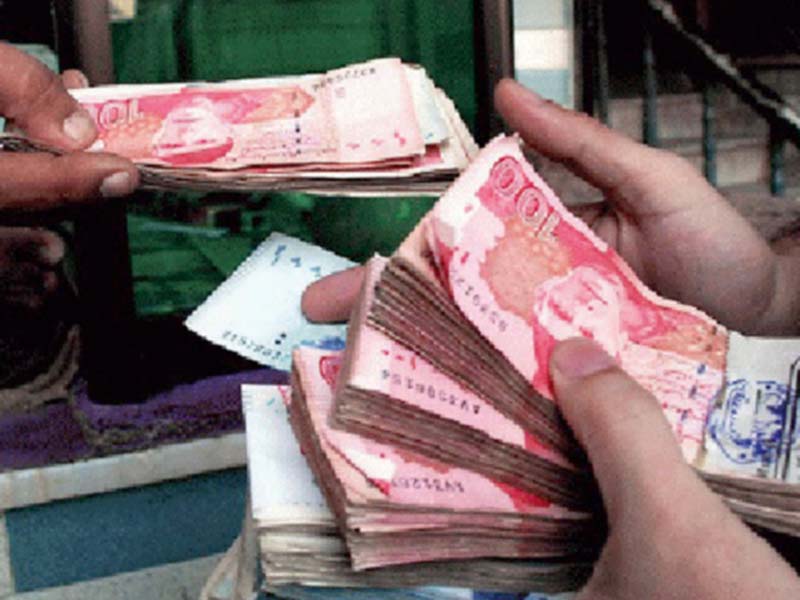 ---
PESHAWAR:
Around 18 departments of Khyber-Pakhtunkhwa (K-P) have failed to utilise their development funds last fiscal year while as many others over-utilised their funds as per a report released by the provincial government.
Official sources told The Express Tribune that in total around Rs214.20 billion funds were utilized on development projects in K-P. The Energy and Power Department over-utilised its funds by spending Rs2 billion against an original allocated amount of Rs500 million. By the same token, funds of Rs4.60 billion for the support of the needy and poor families and other projects remained unutilized. The Agriculture Department spent 113 per cent of its allocated funds by spending Rs5.4 billion on 62 projects.
The Religious Affairs and Minority Department spent 101 per cent of its funds and used Rs400 million on 30 projects.
Moreover, the Revenue Department used its 125 per cent funds by spending Rs600 million on 19 projects. Similarly, of district Annual Development Projects (ADP) only 18 per cent funds could be utilized as Rs7.90 billion were spent on three projects. The Water and Sanitation Department spent 116 per cent of its allocated funds and Rs4.10 billion spent on 79 schemes. Elementary and Secondary Education Department utilized its 74 per cent funds by spending Rs7.9 billion on 79 projects.
Energy and Power Department spent its 379 per cent funds by using Rs2 billion on 46 projects.
Allocations of funds by Department of Environment could not be determined as none were utilized. Establishment Department used 62 per cent of its funds by spending Rs100 million on 15 schemes.
The Excise and Taxation and Narcotics Control Department utilized just 63 per cent of allocated budget by spending Rs100 million on nine projects while the Food Department used 70 per cent of its Rs300 million funds.
The Higher Education Department used Rs8 billion which is 122 per cent of its real allocated share and the Home Department spent Rs1.5 billion which is just 80 per cent of its total funds.
Similarly, the Housing Department used 87 per cent of its funds by spending Rs200 million on six schemes.
The data released by the provincial government shows that the Industries Department also over-utilised its funds as it spent Rs2 billion which is 112 per cent of its development budget.
The Information Department just spent 42 per cent of its development budget and the Labour Department 21 per cent. Similarly, Law Department is also on the list of those departments that overspent their allocated funds by using Rs3.8 billion which is 86 per cent more than its original allocated budget.
The Local Government Department was also involved in overspending by using Rs3.8 billion on 50 schemes which makes 127 per cent of its allocated share of development budget.
The Mines and Minerals Department failed to use all its funds by spending just Rs200 million which is 81 per cent of its funds.
When approached a government official said that some of the departments were unable to use their development funds because at times projects could not be approved due to technical glitches and therefore their funds could not be spent on time.
Regarding the over-spending, he said that the cost of projects is going up due to inflation and that is why over-utilisation of funds occurred in most cases.
Published in The Express Tribune, January 16th, 2022.
COMMENTS
Comments are moderated and generally will be posted if they are on-topic and not abusive.
For more information, please see our Comments FAQ