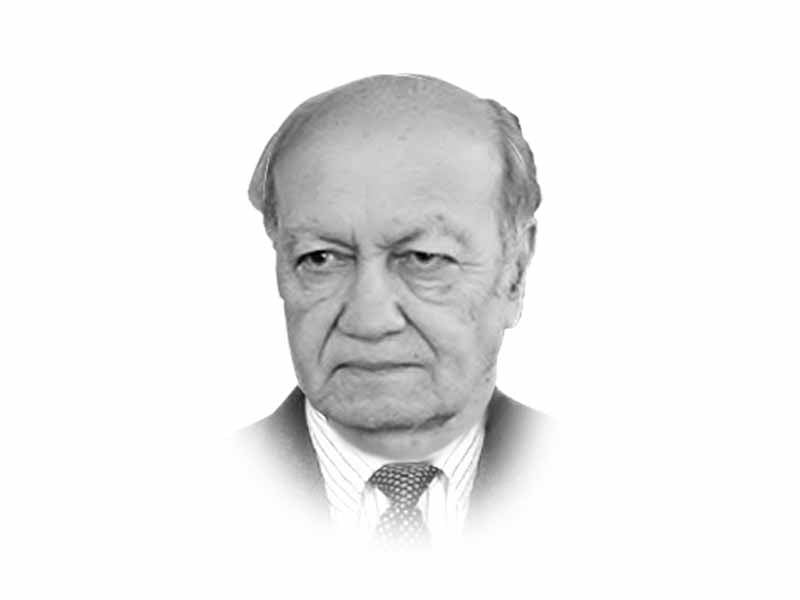 ---
The Taliban for the second time assuming power in Afghanistan has been generally welcomed by Pakistan leadership. It is understandable as the former government of President Ghani was extremely hostile toward Pakistan and its close links with India created a two-front situation placing additional burden on our armed forces. Moreover, as the previous Afghan government was heavily dependent on the US and maintained close ties with it, this led to Pakistan being viewed mostly through the Afghan lens. And President Biden and his predecessors found Pakistan a convenient scapegoat for their policy failures in Afghanistan.
The snub to PM Imran Khan by President Biden by not engaging with him is apparently a reaction to it. How long this grievance would last is not clear but certainly is pushing Islamabad more toward China and finding new avenues of building ties with Russia. This is despite the fact that Imran Khan has repeatedly expressed the desire to promote close relations with Washington and emphasising that its relations with China do not prevent it from firming up ties with Washington. Considering that the US policy is to weaken China so as to stem its rise as a credible challenger to its global supremacy, Pakistan's strategic relationship with Beijing goes against its vital interests.
There are other aspects that Pakistan will have to watch despite the friendly regime being in place in Kabul. First and foremost is the Taliban ideology itself. The Tehreek-e-Taliban Pakistan has acquired a new life under the Taliban rule. They feel if Taliban can acquire power in Afghanistan, we can at least spread our influence and writ in North Waziristan, parts of Khyber-Pakhtunkhwa and in Balochistan. The Taliban leadership claims that they will not allow anyone to use their territory against others. It was hearting to learn that they lived up to their commitment and Omar Khalid Khorasani, the leader of TTP who under his watch was responsible for the murder of hundreds of innocent people including that of 140 children of Army Public School, was killed in Afghanistan.
. Being comrade in arms of Afghan Taliban against the previous regime, their leadership were initially hesitant to restrain the activities of TTP against Pakistan and take action against them. Taking advantage of the lax policy of Taliban, the TTP had intensified their terrorist activities against Pakistan and hardly a day passes when there are no reports of casualties of our troops and those of the TTP. Earlier efforts by the government to engage with TTP and negotiate a peace deal failed to make any headway due to the latter's refusal which indicates their confidence in maintaining pressure on the government.
The Taliban government must have realised that if they did not change their policy of maintaining close relations with TTP and different terrorist groups and deny them space in Afghanistan, they can lose the support of the international community, including Pakistan. Moreover, Pakistan or the international community would not recognise the Taliban government if they continue to support such groups. In fact, the worst sufferer would be Pakistan if they did not take stern measures against these groups. Their past practice of giving protection to militant outfits including Osama bin Laden had invited the wrath of the US and the Western world. Hopefully, the Taliban leadership would not repeat such mistakes that have cost their people and the country incalculable damage.
The death of Khalid Khorasani no doubt has been a serious blow to TTP but it may be premature to assume that the terrorist group will demobilise. Any weakness in governance of K-P government could be exploited by TTP and other militant organisations. Already the growing influence of JUI-F and other religious parties is giving a boost to religious extremist groups including the Islamic State Khorasan (ISK) group. Although it is expected that due to the existing extreme rivalry between the Taliban and ISK that dates back to intense clashes since 2015, they would in their own interest try to eliminate them.
It is not clear what specific measures the Pakistan government is taking to counter the growing influence of TTP and militancy as a whole. It has essentially left it to the army leadership that relies heavily on the kinetic approach. This has to be combined with political and economic measures and better border management and security of border areas. The army's remarkable effort at fencing the border despite objections of the Taliban government and extremely difficult working condition has clearly strengthened the Western border. An open border with disturbed conditions on the other side would have invited more problems for Pakistan. As it is troubled conditions in Afghanistan increase vulnerability of Balochistan and districts of K-P especially those that were part of the former tribal belt.
The inequality in development of border districts and regional disparity in Pakistan is a serious issue and should be given high priority by the government and be made an integral part of the National Security Policy. It is through implementation of these short- and long-term measures that our borders can be secured.
Another area of concern is that Taliban leadership are backtracking on the treatment of women and have not changed their policy regarding education of girls despite the assurances that they were initially giving. They have to conduct responsibly this time around if they want to be a part and not a pariah of the international community. Pakistan despite being one of its few well-wishers would be the worst affected if Taliban continue to pursue their old ways.
Our leadership needs to draw serious lessons from its long history of involvement in affairs of Afghanistan. We have to reconceptualise our relations with Afghanistan in the light of the changed strategic and political situation. Humanitarian assistance and matters related to border management should be the main focus. Being a proud nation and having a history of interference by foreign powers Afghan leadership are skeptical when Pakistan despite its good intentions gets involved in their affairs.
Published in The Express Tribune, January 12th, 2022.
Like Opinion & Editorial on Facebook, follow @ETOpEd on Twitter to receive all updates on all our daily pieces.
COMMENTS
Comments are moderated and generally will be posted if they are on-topic and not abusive.
For more information, please see our Comments FAQ