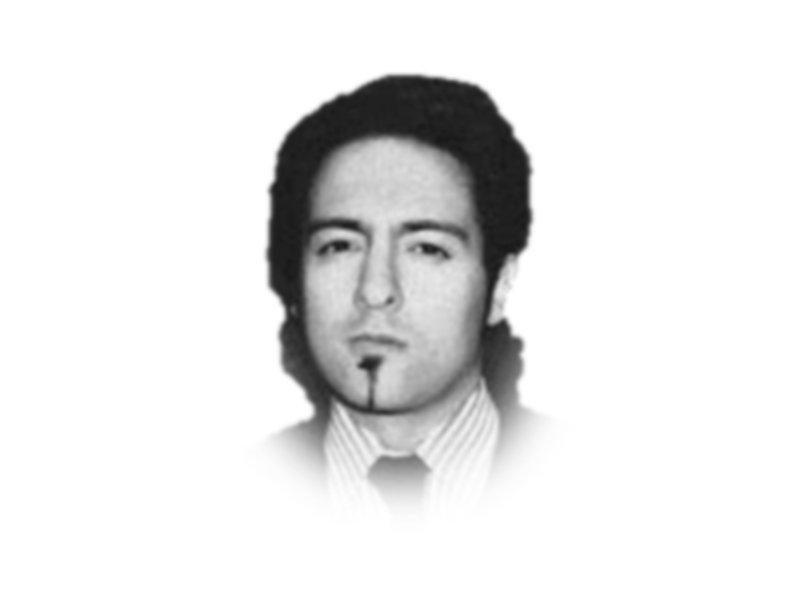 ---
The heavenly white snow-capped hill resort of Murree is now forever tainted with the blood of innocent tourists. Unfortunately, it is a paradise turned purgatory due to the lack of leadership, as the nation mourns the loss of 22 lives. Justice and closure for the sake of our victims and their families requires a moment of reckoning for those in power who must now face the eye of a political snowstorm.
Prime Minister Imran Khan's declared inquiry into the avoidable Murree tragedy must be immediate, independent and impartial. It must pinpoint which stakeholders were negligent, with concrete recommendations and prosecutorial remedies in order to minimise future calamities. Beyond mere travel advisories, emergency messages and warnings to not travel during snowstorms must be perpetuated to tourists in a timely manner. Moreover, there is a dire need for early warning systems (EWS), greater traffic management, and emergency and medical services (EMS) in order to prevent such a situation from happening in the future.
To add salt to the wounds, such loss of precious life occurred not in some remote mountain-top but on the road, only kilometres away from the federal capital. The government must enhance its capacity to swiftly investigate and formulate a detailed analysis of every such tragedies. These fatalities are a product of an archaic bureaucratic governance system. Why is Murree still not a District and only a tehsil managed from Rawalpindi? Why is there no directly elected Mayor of Murree with actionable powers?
Resorts nationwide must be better resourced in terms of emergency preparedness especially Murree's Pindi and Kashmir points, Changla Gali, Jhika Gali, and Upper and Lower Topa. The administration must be equipped at least with a rescue helicopter. The Army's 12th infantry division, heavily present in Murree, can train and certify district authorities in advanced rescue-disaster management as a capacity-building measure. Moreover, efficient logistics, more stringent SOPs on emergency evacuations, and clarity on which government branches bear responsibility for EWS, EMS and traffic is needed for accountability.
The district administration's delayed action came about despite days of alarming weather forecasts and traffic figures emerging from toll plazas as ill snow-equipped vehicles slipped on precarious bends. Since days, regional weather reports lashed out of Iran, Oman and Balochistan with unprecedented Karakoram rain. The authorities only warned a dozen independent weather reporters, which in itself is negligent. New vehicles should not have been allowed to enter Murree for days.
How hard was it to block the roads when Murree choked to its full capacity days ago? Mandatory roadblocks and checkpoints should have been erected by the Highway authorities and by Punjab's Communication and Works Department in order to protect travellers, given the blizzard's bone-chilling severity. They should have cleared the Murree Expressway, the Jhika Gali road, and the Kuldanna-Barian roads from the get-go. The authorities should have vociferously informed citizens to drive slowly and avoid skidding as deceleration takes longer on icy-roads where the wheels can skid much more easily. Even though the authorities did issue weather and travel advisories, they are fully aware that these advisories alone are insufficient. Annually, travel advisories are routinely issued to avoid Sindh's beaches during tropical cyclones in the summer, but no one listens and tourists tragically plunge into their demise at Hawkes Bay, Sandspit and Sea View. Despite knowing weather and parking realities, no one took decisive action until heart-breaking videos of the deceased went viral on social-media.
The person filming the video of Murree's dead corpses may have done so to inform citizens and to alert the authorities. What is irredeemable, however, is the fact that citizens cravenly uploaded triggering images of dead-victims with sick-voyeuristic fetish. Many tourists died in their cars in Murree as they slept with the engines on for heating the car, unaware that car engines emit carbon monoxide (CO), a poisonous and odourless gas. Many citizens still erroneously think that victims died as a result of freezing cold temperatures inside their cars.
Nationwide awareness-campaigns on educating people on CO poisoning, the importance of opening windows if sleeping in cars and to clear snow from exhaust-silencer-pipes during such critical situations must be initiated. The government must kick-start vocational trainings on health, safety and environment and on the importance of travel advisories and precautionary measures that must be taken while traveling on such dangerous routes. Highway-visuals must warn citizens not to leave their cars when stuck to avoid hypothermia. Such messaging should be conducted via SMS or through safety alerts to the public that is already hooked on smartphones. Passenger safety workshops during extreme weather conditions like snowstorms must also be spearheaded. Moreover, passengers should be trained in first-aid and be instructed to keep thermal blankets, sleeping bags, shovels and ice-scrapers in the trunk of their cars. Civilians must remain visible to rescuers by switching on their hazard lights or by tying a bright-coloured fabric to the vehicle's antenna. When the snow subsides, elevate the bonnet to signal for assistance.
As the news broke on 8 January, the Army, the Rangers, the Air Force, and Rescue 1122 initiated emergency rescue and relief operations for distressed commuters who were shifted to five army relief camps and offered food and shelter. Families with proof of prior online-bookings should have been given accommodation priority. Such families discovered that their bookings were given to walk-in customers at irredeemably high-rates to exploit the demand.
Although Pakistan's Meteorological Department (PMD) utilises Regional Climate Model RegCM4 software for climate forecasting, Murree's incident illustrates how the PMD requires more state-of-the-art Geographical Information Systems and disaster-mapping software. In 2022, such technology must integrate Artificial Intelligence algorithms and machine learning models for weather-forecasts and live-situational updates embedded into Early Warning Systems.
The government needs more stringent enforcement mechanisms during blizzards or snowstorms. Section 144 of the Code of Criminal Procedure could have been imposed, empowering the district administrations to ban gatherings of more than 4 citizens during climate-emergencies. Given that the world is facing a pandemic as well an ecological crisis, the Environment and Climate Ministries can help by not only updating their websites and including live-disaster-mitigation-update feeds but also by sending emergency SMS-alerts to every smart-phone. The Ministry of Information and Broadcasting must mandate telecom operators, broadcasters, and social media applications to issue mass SMS notifications about adverse weather conditions, traffic updates, with tickers offering up-to-the-minute data, including expected footfall and Section 144 notices when necessary. The Health Ministry should launch awareness-campaigns on the hazards of travel during extreme weather conditions. Start-ups can be encouraged to develop applications like the Global Outdoor Emergency Support that provide emergency-tips to those who are stranded. Tourism in Pakistan can never be successful unless and until there is sanctity of life. This requires proper infrastructure and safety procedures.
Published in The Express Tribune, January 11th, 2022.
Like Opinion & Editorial on Facebook, follow @ETOpEd on Twitter to receive all updates on all our daily pieces.
COMMENTS
Comments are moderated and generally will be posted if they are on-topic and not abusive.
For more information, please see our Comments FAQ