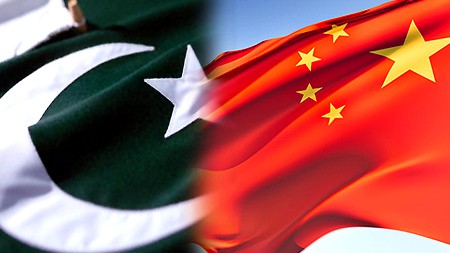 ---
China will likely go ahead with financing the construction of two power reactors in Pakistan despite concerns from certain quarters, say Chinese experts.

A plan to this effect will be announced to build the reactors at a Nuclear Suppliers Group (NSG) meeting to be held in New Zealand Today.

This is the first Pakistan-China meeting in the field of nuclear energy.

"This is not the first time China has helped Pakistan build nuclear reactors, and since it will be watched by the International Atomic Energy Agency (IAEA), the deal is not going to have any problems," said Zhai Dequan, deputy secretary-general of the China Arms Control and Disarmament Association.

Zhai according to a report published in China Daily, said that the US will not pressure China too much as the US previously struck a deal with India.

In 2008, the NSG - which represents the 46 countries that control the world's atomic trade - made an exemption allowing Washington to sell civil nuclear technology to New Delhi.

Pakistan has stressed many times that it wants the same recognition as India on civil nuclear usage.

"Pakistan is also fighting a war on terror for the US as well as for itself, and the country's loss is greater than the US and the other 42 coalition nations combined. The economic aid it has received is too little compared to its loss.

Pakistan has an urgent need for more civil energy and that need should be looked after," said Zhai.

The US asked China to clarify the details of the deal last Wednesday, after intense urging from India, but stopped short of publicly opposing it. On Thursday China said the reactors are for peaceful purposes, and will accept the IAEA's inspection. China joined the NSG in 2004 but has already built one reactor and started a second at Chashma, Punjab. The latest two reactors in the region will generate 650 megawatts each.

Although the deal is not likely to attract strong opposition, NSG members still do not want to see the transaction go forward, according to Mark Hibbs, nuclear policy expert at the Carnegie Endowment for International Policy in Washington. However, Hibbs said the US-India deal set a precedent.

"There was no real agreement between the members about how to proceed," the Australian Radio quoted him as saying.

Fan Jishe, a scholar of US studies at the Chinese Academy of Social Sciences, argues that the nature of the Sino-Pakistani deal is different from that of the US-India deal.

"We do not need an exemption from the NSG, as requested by the US, since the deal was reached before we joined the group," Fan said.

Published in The Express Tribune, June 24th, 2010.
COMMENTS
Comments are moderated and generally will be posted if they are on-topic and not abusive.
For more information, please see our Comments FAQ