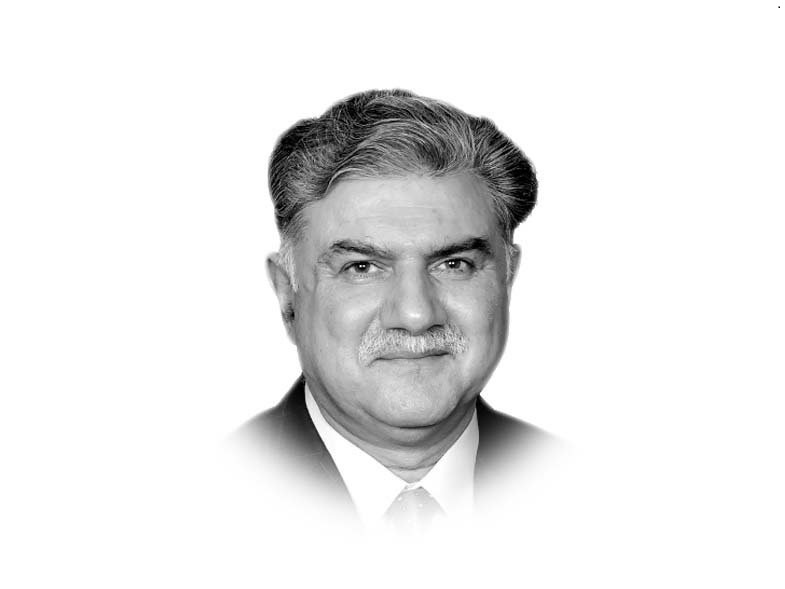 ---
Pakistan has finally told the interim government of Islamic Emirate of Afghanistan (IEA) to restrain its lower ranking officials involved in dismantling and damaging the fence over Pak-Afghan border — the Durand Line. And that Pakistan was observing "maximum restraint" to avoid any escalation. There were incidents (18th December along eastern province of Nangarhar and thereafter) where 'some' local Taliban soldiers (reportedly including a local intelligence chief) tried to remove the fence. And as per Kabul News, Afghan defence ministry spokesperson Enayatullah Khwarazmi also dubbed the fencing as divisive for the families on both sides of the border. However, Mr Soahil Shaheen, the IEA representative-designate to the UN, downplayed the incidents as localised.
Before we jump to any conclusions, the issue 'border' and 'fence' should be seen in context. The 'fence' — as affected people on either side claim — divides families, restraining the centuries' old 'easement rights' under which population of some 17 tribes could move freely across from either side. The fence has also hit at smugglers' profits, whose trade has nosedived after its erection. Most border areas had smuggler-owned/operated smuggling/trade routes where toll was also collected by them.
Fence is not popular especially with the Afghans, given their repeated claims that British India and later the Pakistani state had encroached upon the Afghan territory 'to improve posture'. In the cited incidents, the local Taliban commanders had provoked Pakistani border forces on their own, with no authorisation from Kabul. IEA itself remains worried about the conduct of their rank and file. Its leadership understands the importance of Pakistan-Afghan relations at this critical juncture, when Pakistan is their sole and only ally and interlocutor. Any such provocations could also be at the behest of other stakeholders like India, the underground cadre of ANSF, NDS — the erstwhile Afghan Intelligence Agency — and many others, who see a benefit in creating a rift in Pak-Afghan ties. IEA still does not have its footing given its involvement on multiple fronts.
From Afghan standpoint, fencing of around 2600-kilometre-long and rugged border, that is 90 per cent complete, has remained contentious. Kabul claims that British India had unilaterally imposed the line drawn by Sir Henry Mortimer Durand (1850-1924) in and after 1893, on Amir Abdurrahman (ruled 1880-1901).
From Pakistan's point of view, the fence is important to regulate movement of people on both sides of the border, just like any land borders anywhere. Fence is important to stop the unchecked movement of terrorist elements on both sides. Fence-erection remained central in Pakistan's reply to the ubiquitous chorus of 'do more' by the US/NATO. And fence has considerably reduced smuggling under the Afghan-Pakistan Transit Trade Agreement.
As of 31 December, "Both sides have reached an understanding not to escalate the situation," and "Afghan side was requested to coordinate border alignment before fixing the fence," as per a Pakistani official. The acting Afghan defence minister, Mullah Yaqub, son of Mullah Omar, directed local Taliban commanders to avoid a repeat, during visit to the area.
Historically, the 'Durand Line' was a "mutually agreed border" between two sovereign countries, after some "procrastination" by Amir Abdurrehman, who called the work of the Durand Commission "a thing which must take place, but at the proper time." Durand traveled to Afghanistan with no escort, and was received at Landi Khana (near Landi Kotal) by none other than Ghulam Haidar Charkhi, the Afghan Army Commander-in-Chief, in October 1893. In Kabul, the British party was given a 21-gun salute with a band playing "God save the Queen".
Since Amir was capturing territories from Russia and British India in North-East and South-East respectively that once belonged to Afghanistan, both these governments pressed for boundary demarcation. Amir's 'procrastination' was motivated by more land grab before formal agreements.
Internally, Durand's primary goal was to "acquaint the Amir" about the Russian threat through a weakened Afghanistan, then a "gateway" to British India, the "crown-jewel". The Amir received a subsidy of Rs12 lakh from the British government. The Russians, on the other hand, aimed to elicit British pressure on Amir to retreat from territories (in Badakhshan) that bordered Czarist Russia.
The Amir, on the other hand — fearful of territorial loss to British India — desired to "have a wall around his country". However, during negotiations, he lost almost all territorial claims to the Commission except Kafiristan; given to Afghanistan being "miserably poor", strategically difficult in location and governance. Amir accepted, as he intended to convert Kafirs for domestic political gains. The Amir was also made to hold Wakhan Corridor in return for Rs6 lakh, additional to his subsidy.
Without going into details; the wily British were able to enact a most favourable agreement for British India, to create an 'Afghan buffer' that avoided direct border and conflict with a stronger Russia. But the fact remains that the Amir signed the Agreement of his free will on 12 November 1893 and ratified it the very next day in a public Durbar of some 400 Afghan nobles and notables.
Physical demarcation of the Line drawn on a questionable map started in February 1894 by three joint Afghan-British parties. Demarcation was widely resisted in Waziristan and elsewhere, as both sides had no 'geographer' available during negotiations to assess the Boundary's demographic and ethnolinguistic accuracy and implications. However, the Afghan desire, if any, to revisit the 128 years' old status quo is not tenable under international law; as 50 nations during Afghan occupation (2001-2021) treated Durand Line as an international border.
For Pakistan, remaining sensitive to the Afghan predicament and focusing on the larger geo-strategic advantage that the IEA ascent to power brings to Pakistan are important. Larger opportunities should never be squandered by petty, emotive and smaller issues. Local spoilers, as identified, should be effectively neutralised. A joint Pak-Afghan Border Commission should mutually decide any difference of opinion over local demarcation, 'if inevitable'. There are many who would like to impose a failure on the IEA, sow instability, suck Pakistan in and continue fishing in the troubled waters. IEA also needs to beware, assert itself and restrain its unwitting rank and file.
Pakistan should stay the course affably with Afghanistan, even if the fence has 'seemingly' lost its significance and purpose in an emerging and altered geo-strategic construct. Tajik-dominated ANSF is dissolved, Pashtun-dominated IEA is a reality. Debate to continue.
Published in The Express Tribune, January 6th, 2022.
Like Opinion & Editorial on Facebook, follow @ETOpEd on Twitter to receive all updates on all our daily pieces.
COMMENTS
Comments are moderated and generally will be posted if they are on-topic and not abusive.
For more information, please see our Comments FAQ