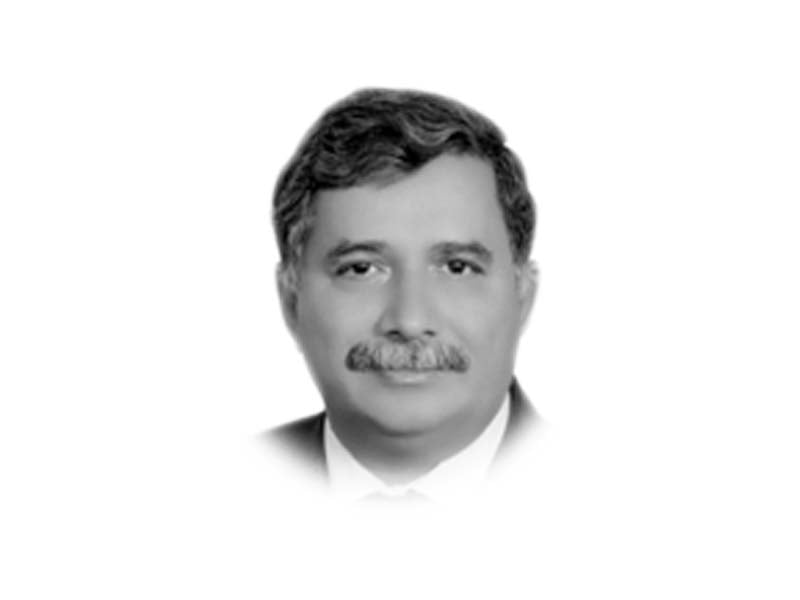 ---
The results of the recent local bodies' elections in parts of Khyber-Pakhtunkhwa (K-P) were upsetting for many political parties and sent alarm bells ringing for party leaders. The PTI chairman, Prime Minister Imran Khan, in a knee-jerk reaction dissolved all central and provincial organisations of the party and appointed new office bearers. The ANP leadership also went into a huddle to review the outcome.
The JUI-F bagged most of the seats — 20 to be exact — followed by the PTI that secured 14 seats. Although PTI got sizeable numbers, its leadership felt jittery due to a dismal performance of its candidates in Peshawar Valley. And the JUI-F — despite getting maximum seats in Peshawar and Mardan — did not do well in their traditional strongholds such as DI Khan, Tank, Lakki Marwat, Bannu and Karak. The ANP bagged 6 seats, the PPP and the PML-N 2 seats each, while the Qaumi Watan Party failed to win a single seat.
Although liberal and nationalist parties have not performed badly, their expectations were quite high. Peshawar Valley has been their traditional power base, in particular the districts of Peshawar, Charsadda, Mardan, Swabi and Nowshera. Nonetheless, JUI-F's poor performance in DI Khan, the hometown of party chief Maulana Fazal Rehman, can be a consoling factor for nationalist and liberal forces. However, the question remains: why do nationalist and liberal parties lag behind others in their home grounds?
One of the reasons for the dismal performance of nationalist forces is fragmentation into different parties. Instead of focusing energies against others, they have been found criticising each other. Perhaps their inflated egos are a hurdle to unify them on common grounds.
Besides, they must understand that voters are a segmented 'market'. Different segments are motivated by different factors. According to a survey conducted by analysts, different parties are forcing a single 'product' upon the 'market' believing that all 'customers' want the same 'product'. Therefore, they have only won where their imagined 'customers' are available and performed poorly where there are different segments. They need to know their customer.
Their target market for their product or service is highly homogeneous or heterogeneous. Different segments of a market can be found along various dimensions — demographic, ethnic, faith, socioeconomic, etc. For example, if you are launching a new mobile phone, you need to know what segments will be interested in what all you are offering. People with low income will be interested in a low-priced mobile phone while others may be interested in a good camera installed, and so on. Markets also gradually change. For instance, Nokia did not realise this and got liquidated by Apple.
Voters are a market of sorts. Therefore, the first requirement for the leadership is the availability of a dataset. The leadership can check the areas they performed well in and where they fared lesser than expected, and analyse why the voters in those areas were not interested in their 'product'. They should think about why voters are divided into various segments. Why are some of the voters influenced by local groupings/families, some by religion, some by the charisma of main leaders, and others by good organisational work? Where one factor may have a minimal effect, other factors may have a bigger role to compensate for the missing factors. Political parties must check what factors are missing and why. And how can the missing factors be compensated for? And finally, are the 'customers' interested in the 'product' being sold? Through data and research, parties should ensure that they are not misled.
The other key reasons were that the contesting parties did not have a complete computerised dataset and only anecdotal evidence. Therefore, they were not aware of the locations of the activists in each city, hampering directions and coordination. In the absence of such data, neither the provincial nor the district or tehsils organisations could contact and delegate tasks to leaders and activists. They could not conduct household surveys to organise workers in certain areas. Consequently, leaders and workers were left on their own.
In certain areas, teamwork was missing. The ball was kept by one or two individuals, without it being passed to other members of the team. Resultantly, there was no proper mobilisation. For instance, in Peshawar's Hayatabad neighbourhood, most of the party activists were unaware of their candidate for mayorship. In some constituencies, candidates were financially weak and left to do on their own. There was an absence of organisational support for arranging posters, transport, food, etc.
Young leadership that generally comes from college and universities as well as new talent hailing from all walks of life is missing in the political parties in general. Instead, the emergence of new leadership remains confined to specific families and alienates others. An ordinary worker with talent must have felt that he cannot grow into a leadership role. Ideological politics is not person-oriented, it requires well-organised cadres. These cadres are the propelling force peddling the party. Out of these cadres, pools of leadership emerge and go to the top.
Unfortunately, the second cadre of leadership has been confined to specific families in the districts, and space remains narrow for merit and talent. Persons within the intelligentsia, lawyers, doctors and other educated professions get frustrated. They either remain aloof or join other new parties offering them space.
Published in The Express Tribune, December 29th, 2021.
Like Opinion & Editorial on Facebook, follow @ETOpEd on Twitter to receive all updates on all our daily pieces.
COMMENTS
Comments are moderated and generally will be posted if they are on-topic and not abusive.
For more information, please see our Comments FAQ