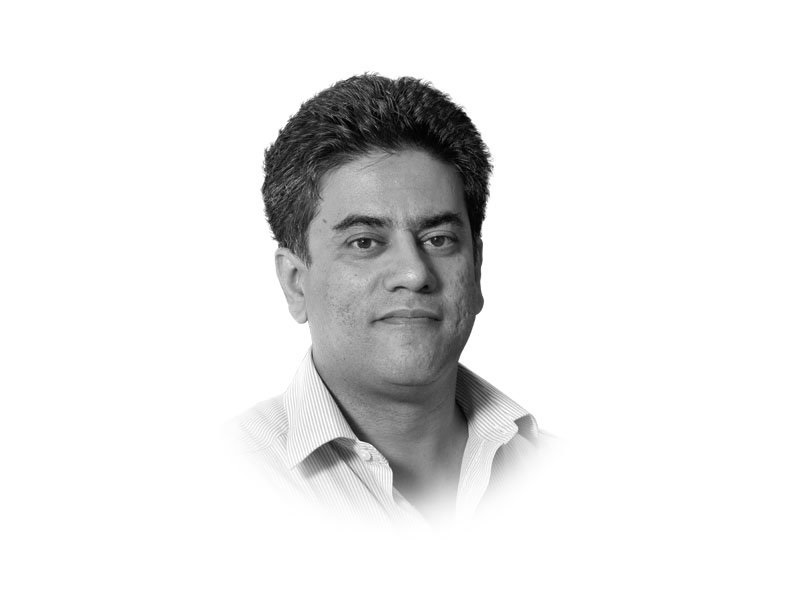 ---
Lahore has earned the distinction of being the world's most polluted city. According to air pollution data released by the US Air Quality Index, Lahore is on the top of the list. Delhi is the second most polluted city, Kyrgyzstan's Bishkek third, Dhaka fourth, and Karachi fifth.
Increasing urbanisation and industrialisation have played a part in the city's deteriorating air quality. This is having a serious impact on the health of Lahore residents with an outbreak of diseases such as asthma, eye, skin and lung infections, and respiratory tract allergies being witnessed. Prolonged or heavy exposure to hazardous air causes varied health complications, say doctors, including asthma, lung damage, bronchial infections, strokes, heart problems, and shortened life expectancy. The Global Alliance on Health and Pollution estimated in 2019 that 128,000 Pakistanis die annually due to air pollution-related illnesses. That number continues to rise.
But how serious is the government about tackling the problem? This year, the Lahore High Court expressed its concern over the rise in smog and directed the government to reconsider its decision of closing schools from Dec 20. The court observed that action would have to be taken immediately to control smog as the Provincial Disaster Management Authority had not taken concrete steps to tackle the issue. The authority's deputy director, however, took the plea before the court that barbeque shops are also causing an increase in the smog and asked the court to order early closure of these shops. However, this suggestion was not much appreciated by the court. So much for seriousness on part of the government.
We know that smog is nothing new in Lahore. Every winter the situation gets worse. The smog prevalent after sunset is usually deep and thick and exposure to it is like smoking 10 cigarettes at a time, experts say. Prolonged exposure to environmental pollution also results in a shortened life expectancy. These risks may be reduced by wearing masks, managing gaseous vehicular emissions, using eco-friendly products, and reusing and recycling. But that is something only the rich and privileged can afford.
The first question one should ask is: how bad is it? Experts say that the smog is caused as air pollution has been steadily growing in Lahore and many other cities in Punjab. Five cities in Punjab were listed among the 50 most polluted cities in the world in 2020. The current situation in Lahore is most alarming, with its fine particulate count repeatedly rising well above 40 times the WHO's air quality guideline values.
Second question: what is the government doing about it? In 2019, Pakistan's climate change minister said the smog problem in Lahore was a conspiratorial attempt to spread misinformation. In a video posted on her Twitter account, Zartaj Gul Wazir called smog in Lahore 'fake news'. She said that data presented is not authentic and companies were spreading sensationalism. The minister also said these companies measure air quality when there are the most cars on the road and that they were doing so because they "want their equipment to be installed". She also said Lahore is not one of the most polluted cities in the world; New Delhi is. End of matter. Since then nothing has been done to tackle the problem.
Many in Pakistan blame stubble burning by Indian farmers as the main cause for Lahore's smog problem. Not surprisingly, the same is true of India where they blame Pakistani farmers. Changing wind patterns during the stubble-burning season mean wind directions keep fluctuating across the India-Pakistan border. So this is not the only cause. The reasons why air quality has been steadily declining in cities like Lahore are more than one. Vehicular emissions, industrial pollution, fossil fuel-fired power plants, the burning of waste materials, and coal being burned by thousands of brick kilns across the province are all to blame. Media reports that the lack of vehicular fitness and emissions testing, alongside use of poor-quality fuel, have compounded the city's air pollution problem.
This is a national problem and should be considered as an emergency. We have seen that the pollution continues to grow and is spreading to other parts of the country. Much of this has to do with lax environmental laws fueled by corruption. Enough is enough. Time to let professionals handle the situation. We can't keep on blaming India for everything.
Published in The Express Tribune, December 27th, 2021.
Like Opinion & Editorial on Facebook, follow @ETOpEd on Twitter to receive all updates on all our daily pieces.
COMMENTS
Comments are moderated and generally will be posted if they are on-topic and not abusive.
For more information, please see our Comments FAQ