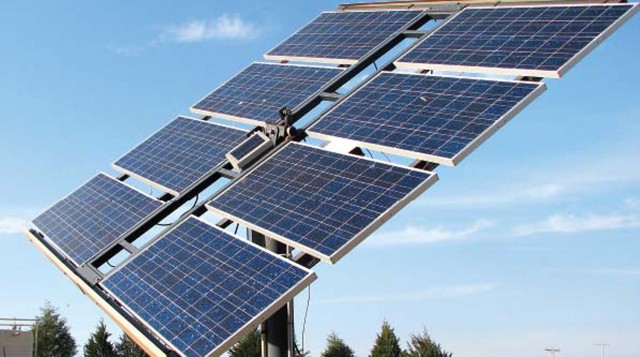 ---
ISLAMABAD: Duties on the manufacture and import of solar panels should be reduced from as much as 28 per cent to as low as 6 to 7 per cent, said the Federal Minister for Environment Hameed Ullah Jan Afridi.

In this process, the regime of certification and standardisation for the products would also receive a great boost along with this relief package for the renewable energy industry, he said.

Afridi expressed these views while addressing a press conference regarding the promotion of renewable solar power in Pakistan, held in Ministry of Environment here on Wednesday.

He said that Pakistan has great potential regarding solar energy, however, there is a need to explore possibilities in this regard.

He said: "we have been able to affect tremendous reduction in the tariff structure for the promotion of renewable solar power in Pakistan".

He further said that the government is committed to resolving the energy crisis of the country. He also said that the government is providing all possible assistance to the local industry so that investment activities may generate in the country.

He said that the government is focusing on energy crisis and all possible measures are being taken to overcome related issues. He added that the government is also taking initiatives to provide maximum relief to the investors as well.

He further informed that after a series of consultations and meetings with the government, stakeholders and private sector investors and operators, a consensus has been reached to reduce the aggregate taxes by as much as 75 per cent.

Afridi also said that Ministry of Environment (Enercon) is now moving a summary to the Economic Coordination Committee (ECC) for the formalization of these comforts which would translate into big news for environmental protection as well as climate change "since the promotion of renewable energy reduces our reliance on the polluting thermal source of power".

Published in The Express Tribune, June 24th, 2010.