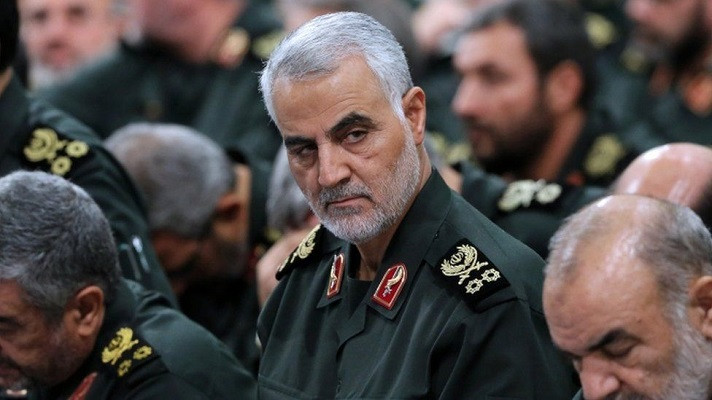 ---
Israel's former military intelligence chief on Tuesday admitted Tel Aviv's involvement in the US airstrike that killed Iranian general Qassem Soleimani in January last year, making it the first public admittance of the country's involvement in the operation.
Soleimani, led the elite Quds Force of Iran's Revolutionary Guard and was believed to have led Iran's involvement with the paramilitary groups operating overseas. He was killed in a US drone strike conducted at Baghdad Airport, Associated Press reported.
Just a week following the strike, NBC News had reported that it was Israel intelligence that helped gather details of the late general's Damascus-Baghdad flight.
Moreover, according to media reports, Israel had access to Soleimani's numbers and it had conveyed the information to the US.
Also read: Iran commander vows 'resistance' a year after Soleimani killing
Maj Gen Tamir Heyman, a former Israel general who led the military intelligence until October, is the first official fo confirm Tel Aviv's involvement in the murder.
The comments first appeared in November in a Hebrew-language magazine known to be closely linked to Israel's intelligence services.
The interview is believed to have taken place in late September, a couple of weeks before Heyman was set to retire from the military service.
According to the authors, the former Israeli general begin the interview while talking about the US drone strike, in which 'Israeli intelligence played a part'.
"Assassinating Soleimani was an an achievement, since our main enemy, in my eyes, are the Iranians," Heyman was quoted by the magazine as saying.
He went on to add about "two significant and important assassinations during my term" as the head of the army intelligence during his time.
Also read: Israel airstrike targets Iran weapons in Syria port
"The first, as I've already recalled, is that of Qassem Soleimani -- it's rare to locate someone so senior, who is the architect of the fighting force, the strategist and the operator -- it's rare," he said.
Heyman termed Soleimani "the engine of the train of Iranian entrenchment" in the neighbouring Syria.
He further stated that Israeli strikes had been successful in "preventing the attempt by Iran to put down roots in Syria."
Meanwhile, Israeli military has not immediately responded to the development.
Israel considers Tehran a "regional arch-foe" and vows 'any steps needed' to prevent it from gaining access to nuclear weapons. On the other hand, Iran holds the stance that its nuclear programme is meant for peaceful purposes.
COMMENTS
Comments are moderated and generally will be posted if they are on-topic and not abusive.
For more information, please see our Comments FAQ