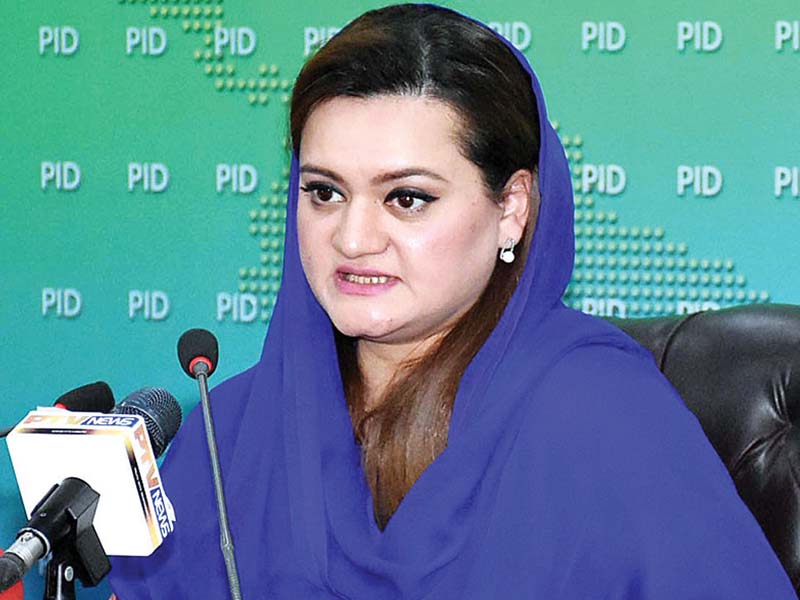 ---
LAHORE:
PML-N Secretary Information Marriyum Aurangzeb has lashed out at Prime Minister Imran Khan, saying: "he is compulsively defiling Pakistan's political parties and national economy at a time when foreign ministers of the world are in the country".
At a news conference, Marriyum said civilised countries mock Imran Khan because even after virtually four years in government, he points fingers at the oppressors because he has nothing to show for a time in power.
She said the country was facing multiple crises as the poor were starving, while "Imran's unhealthy obsession with Nawaz Sharif, Shehbaz Sharif and the PML-N is the only thing on his mind".
The PML-N spokesperson said despite keeping the leader of the opposition in jail for over a year on fictitious charges; despite imprisoning PML-N leaders in death-row cells; despite abusing power; and despite weaponising and misusing NAB, FIA and every national institution, "Imran could not prove a single penny of corruption against the PML-N leadership".
COMMENTS
Comments are moderated and generally will be posted if they are on-topic and not abusive.
For more information, please see our Comments FAQ