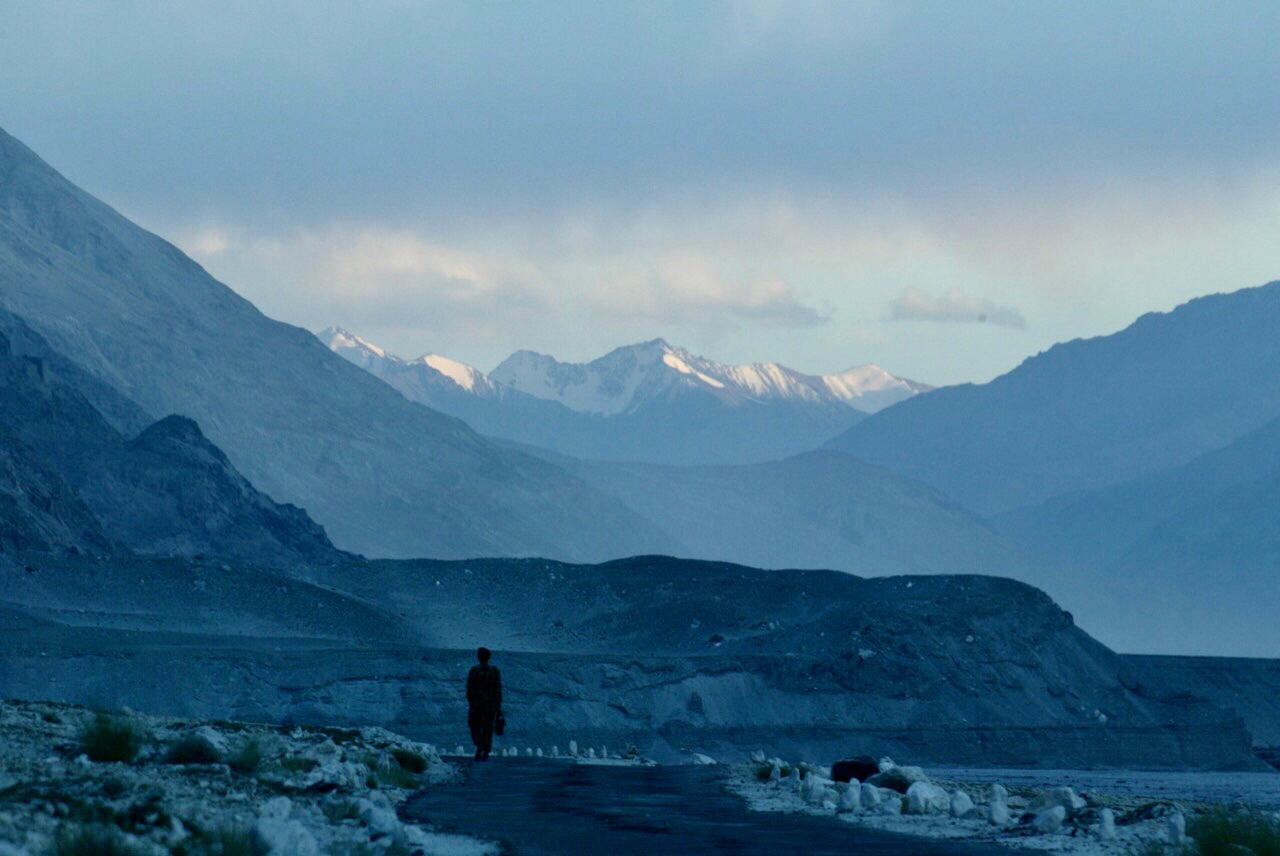 ---
UPPER DIR:
Forged by hand and chiseled to perfection, the Diroji Knife is a blade unique to the Upper Dir district in the Malakand division of the Khyber Pakhtunkhwa province, from where it makes its way to the rest of the country.
The making of this artisanal knife, is a craft that has lived in the region for over two centuries, but now faces a severe threat— one that local artisans believe will lead to its extinction. "Some two hundred years ago, these tools were made in an arms factory set up on the directions of then Nawab of Dir Valley Sharif Khan. Today, these knives are crafted across 300 small shops and 200 home-based manufacturers scattered across the Dir Valley, and barely anyone can afford to keep the craft alive with the growing material costs and rise of inflation," said Qazi Abdul Ghafoor, a local producer of the Diroji Knife.
According to Haji Sahib, a 70-year-old knife maker who has been associated with the craft for over 50 years, the handle of the Dir knife is made from wood acquired from a local tree. "The metal used in the knife is bought from Wazirabad in Punjab at the rate of Rs1,200 per kilogrammes. After being forged in fire, the metal is cooled down and hardened using a special wetting technique, after which the knife is assembled. Then, it is supplied to parts of Gilgit-Baltistan, Peshawar, Lahore, Karachi and many other cities while a moderate supply is also exported to Afghanistan," informed the knife maker, who added that by the end of it, most craftsmen make a daily wage of Rs1,500 to Rs2,000, which also includes production costs and overheads.
The Diroji Knife, all around Pakistan, remains particularly popular with local and foreign travelers. The small-pocketable knife is easy to carry, while the rust-proof nature of its blade makes it a durable choice for most kitchen work. "Price of a knife currently ranges between two hundred to four hundred rupees, but that doesn't justify our production cost and labour anymore," claimed Abdul Ghafoor. As a slow-craft however, the knives are made in small batches and it can take several hours to prepare a single article. The 500 people still associated with this industry believe that there is not enough return-on-investment in this craft anymore, owing to which their younger generation is more inclined towards choosing other, more lucrative forms of employment.
Siraj, who makes knives outside a dry fruits shop situated at Dir Chowk, said that the knife has the status of an industry in Dir, but it has failed to receive the government's attention. Although the knives are supplied in several cities of the country, the industry still awaits government recognition before its products could be exported to major markets of the world. "Those engaged in the profession are facing a severe financial crisis. The government should recognize Dir knives, he said.
Published in The Express Tribune, December 6th, 2021.
COMMENTS
Comments are moderated and generally will be posted if they are on-topic and not abusive.
For more information, please see our Comments FAQ