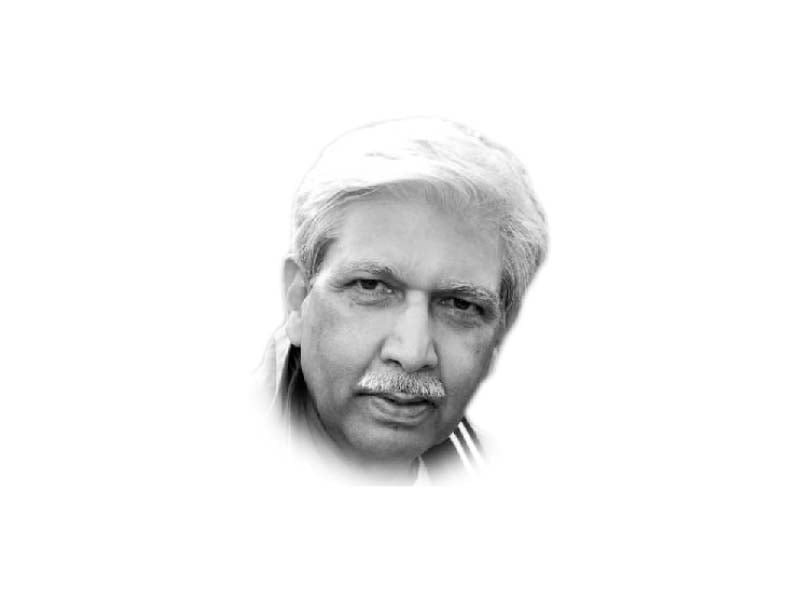 ---
If I were economically naive, which I am, and were dealt the hand that PTI faces — complicated by its pedestrian economic management — this is how I may have navigated the ordeal through the remaining tenure: I would focus on the productive and revenue sectors of the economy. Industry and agriculture would take most of my attention — the economy has been lackluster in diversifying in other areas and IT as a service has only recently found recognition despite being most optimal in value production. Given the state of food inflation and rapidly dwindling buying power of the people, price-pushed or demand-pushed, I would focus on what I can and therefore should control.
In agriculture, of the four mainstream crops, two — wheat and sugarcane (for sugar) — are food crops while the other two, rice and cotton, are patently cash crops. Part of the rice is locally consumed as staple but it remains a major export. Cotton seems to be turning the corner after a lackadaisical performance and must find renewed focus in the production cycle. I must help my farmers produce more of these through state support, policy intervention and necessary incentives and develop sufficient stocks to eradicate the malice of hoarding and artificial demand-pushed inflation. PASSCO is an existing vehicle and I would expand its mandate, indeed its capacity to acquire on priority what leaner phases in seasonal staples might deliver through state intervention. It may be against free-market principles but it will help me save some political capital by ensuring that we produce enough and provide enough of what we consume most. Not difficult for a government which holds the tools and has got its head screwed right.
The DMG guys in the bureaucracy are remarkable people and can get things done only if we can stop alienating them. They are the machine that makes the government and are the Principal Finance Officers who sign the cheque. The ministers don't; they are only meant to give policies and when they can't, because they don't know how to, the bureaucrats will also devise policies for them to sign on. You can't do by making such a crucial group to governance an unnecessary adversary. They have enough laws and service rules to discipline the wayward among them but to target them to set examples of probity in a government was patently ill-considered. The bigger thieves escaped anyway. This made for misplaced priorities. PTI mostly composed of political freshmen who needed to first learn government before they could begin to tamper with it but they reversed the process and ended up stagnating governance which led to a stuttering economy.
Those who know more can advise the government on agriculture infrastructure to enhance productivity. They will probably talk of 'zoning' to ensure a continuous yield of a strategic crop assisted with quality seed provision and the right and timely use of the fertilisers and pesticides where needed, or where required the means to go fully organic. They will talk of techniques and processes enabled through technology of laser leveling, soil turnover, gaps in sowing cycles to restore soil fertility, water management, preservation and its most efficient usage, cropping and threshing using the right technology to avoid wastage and restoring land for the next cycle. My aim though as a remote observer is only to suggest that when something is as critical to an economy it better be served by committed experts, not part-time beneficiaries seeking their own pound of political flesh.
Agriculture must look beyond crops at fruits, dairy and cattle farming (for meat and leather). And more in terms of diversifying crops as is being done for olive farming and tea plantation in temperate parts of the country. None of these needs foreign funding. If these qualify to be prioritised they must find funds and the right human resource to beat artificially generated inflationary escalations for a poverty stricken populace. Farming Cooperatives — not corporate farming which saw great push-back in India recently — are a novel idea and when linked to provision of required financial support through Banking channels will enable certain discipline of sowing patterns among those who farm only around tradition and intuition. This will enable the state to remain engaged with private citizens to ensure productivity to keep the market stable for essential edible provisions.
Revenue and critical FE comes from exports of the spare productive capacity in an economy. Most industry is still conservative, averse to newer technology, lacks enterprise and is based for most part around cotton which continues to be imported to meet industrial needs. Ours is mostly coarse meeting partial demand of low-yield products in financial terms. Both the quality and the quantity of the fiber staple need improvement to save precious FE and earn more export dollars. This change will come slowly but should be incentivised in duty draw-backs and tax rebates in machine imports but conditioned around complete reimbursement of export dollars to be cycled back in the economy. Ditto for other products.
But where lies even greater potential is in offering attractive terms for investors in fruit, meat and dairy processing, packaging and provisioning for export. All three can be produced in abundance if placed under cooperative farming management assuring useful return to the farmers. Co-located industrial units around these products will create exportable quality for the regional markets. Our Arab donors and Chinese entrepreneurs must be offered these avenues of foreign investment on preferential terms even as we await FDI in other areas of the economy such as heavy industry and technology.
Our third source of FE are remittances. We need to graduate our labour from unskilled to skilled. Sri Lanka honed the skills of its labour in multiple disciplines from house-maids to nursing to hospitality sectors to export them for high returns in the increasingly sophisticated markets of the middle-east. Rather than twiddling the primary classes syllabi in pursuit of ideational chimera for good part of their four years the PTI would have done well to focus on the sixty percent thirty-years and below youth in targeted vocational training with an eye on the domestic, CPEC and export labour markets. We missed that bus and more. The PTI can still put in some effort at regaining the lost time. At least get started.
The monetary and fiscal gurus will have their own work cut to maintain permissible and rational deficits but depressing demand has never worked in economies that are already enervating. Inflation is controlled with money supply and supply-side assurances not by cutting imports which remain the principal source of revenue as well as economic growth. It just must be rationalised and targeted for facilitation. Only growth and continuing economic activity will add to incomes and employment.
Academicians are good to go to for theory and policy but what we need at the delivery end are doers who will make things happen. A policy guy who is also a doer is an ideal mix and perhaps the missing link in our existing scheme. They can save the PTI more blushes and some political promise for the future.
Published in The Express Tribune, December 3rd, 2021.
Like Opinion & Editorial on Facebook, follow @ETOpEd on Twitter to receive all updates on all our daily pieces.
COMMENTS
Comments are moderated and generally will be posted if they are on-topic and not abusive.
For more information, please see our Comments FAQ