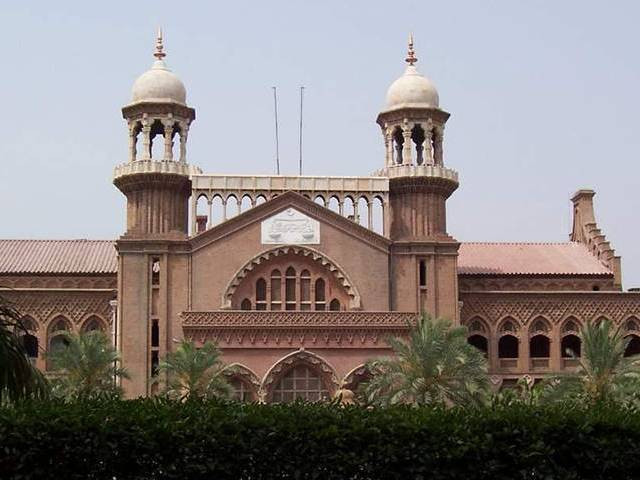 ---
LAHORE:
The Lahore High Court (LHC) on Thursday dismissed a plea as non-maintainable seeking to disqualify PML-N and PPP's candidates from contesting by-poll in NA-133 constituency after they were found guilty of greasing the palms of the voters.
As the proceedings commenced, Justice Muzamil Akhtar Shabir remarked that the petitioner should have filed appeal against the decision of district election commission.
Concurring with the LHC judge, the law officer maintained in court that the petitioner Sohail Shehzad (independent candidate) should have filed appeal in the Election Commission of Pakistan (ECP) instead of approaching the provincial top court.
The petitioner earlier today approached the LHC questioning the conduct of the district monitoring officer of the ECP, saying instead of 'debarring or expelling' the contesters from the running in the by-election, the official just fined Rs20,000 each to PML-N's Shaista Pervez Malik and PPP's candidate Ch Muhammad Aslam Gill.
Also read: PML-N, PPP trade allegations after videos surface
He feared that if such "corrupt persons" are not barred from contesting elections in the first place, the assembly will be turned into a "fish market".
He implored in his petition that the district monitoring officer did not exercise the powers vested in him by taking strict action against the accused and imposing nominal fines on them.
The petitioner claimed that the district monitoring officer did not follow the established principle of law that the state functionaries are duty-bound to perform their duties.
"The district monitoring officer also violated the provisions of the Constitution of Islamic Republic of Pakistan 1973," the petitioner added.
He prayed the court that direction be passed to the district monitoring officer to disqualify/debar the PML-N and PPP's candidates from contesting the poll scheduled to be held on December 5 (Sunday).
COMMENTS
Comments are moderated and generally will be posted if they are on-topic and not abusive.
For more information, please see our Comments FAQ