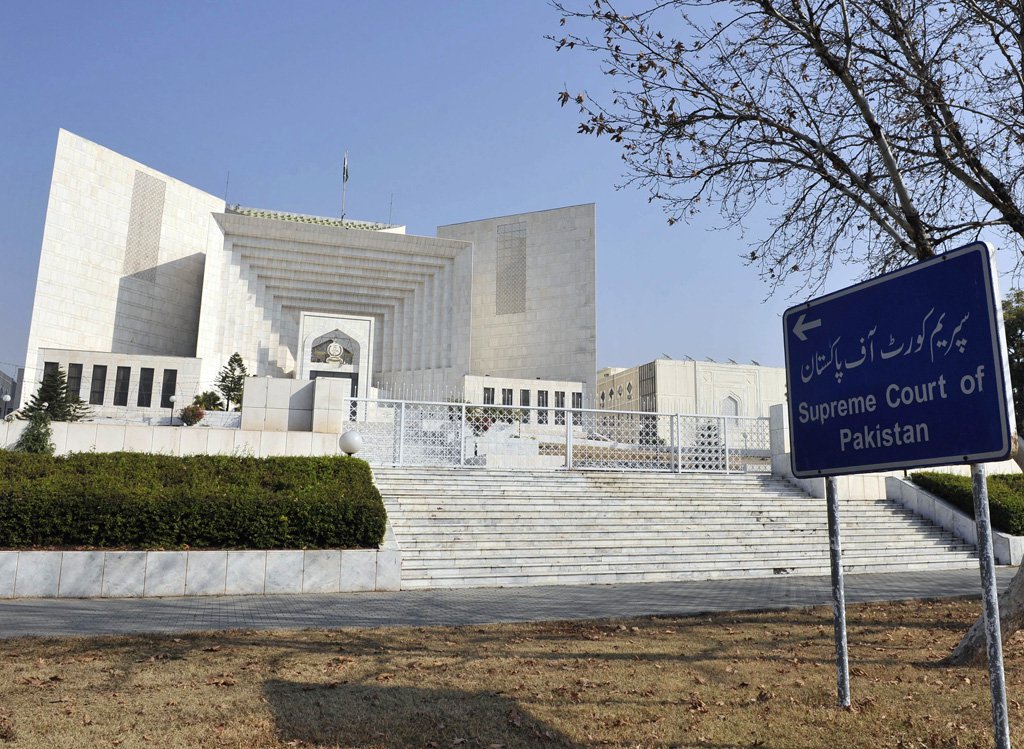 ---
ISLAMABAD:
The Supreme Court (SC) on Thursday raised serious questions over the alleged irregularities in the appointments of the lower judiciary in Sindh, directing the Sindh High Court (SHC) registrar to submit comprehensive details about the recruitment process.
A three-judge special bench, headed by Justice Umar Ata Bandial and comprising Justice Ijazul Ahsan and Justice Mazhar Alam Miankhel, heard a petition regarding the appointment of judges in the SHC and civil and additional district judges in the lower judiciary of the province.
Ghulam Sarwar Qureshi through Khawaja Shamsul Islam Advocate filed a petition under Article 184(3) of the Constitution, requesting the apex court to declare the appointment of judges and other staff in the SHC as well as civil and additional district judges in the subordinate judiciary from 2017 till date as illegal, mala fide, unlawful, ultra vires, unconstitutional and null and void, having no legal effect.
The petitioner requested the Supreme Court to order constitution of an investigation commission comprising senior judges of the apex court as well as the senior-most judges of the SHC to scrutinise the record of appointments made in the high court and the district judiciary of Sindh since 2017.
The petition also requested the Supreme Court to order the SHC registrar as well as the Sindh law ministry to produce the entire record of the appointments made in the high court and the lower judiciary from 2017 till date.
During the hearing on Thursday, SHC Registrar Abdul Razzaq Samu appeared before the apex court.
Read More: SC questions recruitment of deceased govt officials' children
Justice Bandial observed that there was a perception that recruitments in lower judiciary were based on nepotism/kinship.
Justice Bandial wondered why other district individuals were being appointed in Karachi district judiciary, asking whether there was no one in Karachi for such appointments.
However, the SHC registrar said that recruitments were made with the approval of the SHC chief justice.
Justice Ahsan said, "The recruitment process in the judiciary should be transparent and fair. The chief justice is also not above the law rather he should follow it."
Counsel Islam stated that test papers for recruitment of civil judges were leaked in some districts of Sindh.
However, Justice Bandial told him that judges' appointments were made on merit and he should refrain from giving such statements.
The bench directed the SHC registrar to submit more details regarding such recruitments.
Muneer A Malik is appearing on behalf of the SHC.
The court adjourned the hearing of case for a week.
COMMENTS
Comments are moderated and generally will be posted if they are on-topic and not abusive.
For more information, please see our Comments FAQ