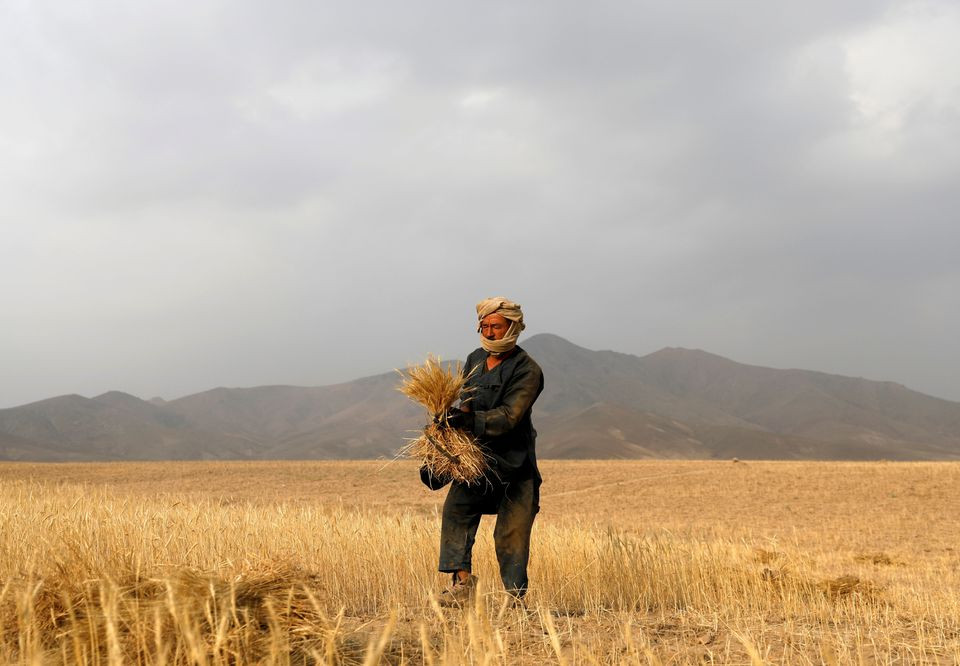 ---
ISLAMABAD:
Pakistan has turned down the Indian proposal seeking transportation of 50,000 metric tonnes of wheat as humanitarian assistance for Afghanistan either in Indian or Afghan trucks through the Wagah border, said officials who felt New Delhi was dragging its feet by suggesting "unfeasible" options.
Official sources told The Express Tribune that India seemed to be deliberately spreading "misinformation" about Pakistani modalities for the shipment of humanitarian assistance via the Wagah border. As per the modalities, Pakistan proposed that trucks under the banner of the UN's World Food Programme (WFP) should transport the wheat and other essentials from India to Afghanistan.
Pakistan already took WFP on board and the UN agency was ready to execute the plan, a senior Foreign Office official said requesting anonymity. The official clarified that the Pakistani modalities should not be seen as conditions. Rather, he added, they were meant to facilitate India's humanitarian assistance for Afghanistan.
However, India made a counter proposal and suggested that the wheat should be shipped either in Indian or Pakistani trucks. "This option is not feasible," said the official, who then explained that India was given permission to use Pakistan's land route on exceptional basis.
"Since there is no two-way trade between Afghanistan and India through Pakistan, even New Delhi knows its trucks cannot be used for the transportation of wheat." The official said if Pakistan allowed Indian trucks and their crew to use its land route, some incident might happen that would trigger a diplomatic crisis. Secondly, Pakistan did consider the option of using Afghan trucks. However, it was told that Afghan trucks used Pakistani lorries for exports to India.
Afghan trucks transfer goods destined for India on Pakistani trucks because of documentations and other requirements. They unload the consignments at the Wagah border. "Therefore, the option of using Indian or Afghan trucks is not feasible," the official maintained. Pakistani authorities feel that India is now dragging its feet after it realised that Islamabad was ready to create an exception for New Delhi's humanitarian assistance for Afghanistan.
READ Islamabad's wheat largesse for cash strapped Kabul
The official said Prime Minister Imran Khan had given clear instructions that Indian humanitarian assistance for Afghanistan must be facilitated in every way. "It is because of this reason that Pakistan has informed India to complete the transportation at the earliest," the official said. "The ball is in India's court. There is no delay on our part," he added.
In October this year, India announced 50,000 metric tonnes of wheat for Afghanistan as humanitarian assistance and sought Pakistan's permission to transport it through the Wagah border. Pakistan agreed to allow India to use the Wagah border to transport wheat to Afghanistan as otherwise it does not allow two-way trade between Kabul and New Delhi.
It only permits Afghanistan to export goods to India using the Wagah border. Islamabad allowed Indian wheat to pass through its land route after the Taliban government also made a request.
Foreign Office spokesperson Asim Itikhar told reporters last week that the decision of allowing India to transport wheat was taken keeping in view the humanitarian situation in Afghanistan and must not serve as a precedent for future shipments.
However, it appears that the two sides have reached a deadlock on how to execute the plan.
COMMENTS (1)
Comments are moderated and generally will be posted if they are on-topic and not abusive.
For more information, please see our Comments FAQ