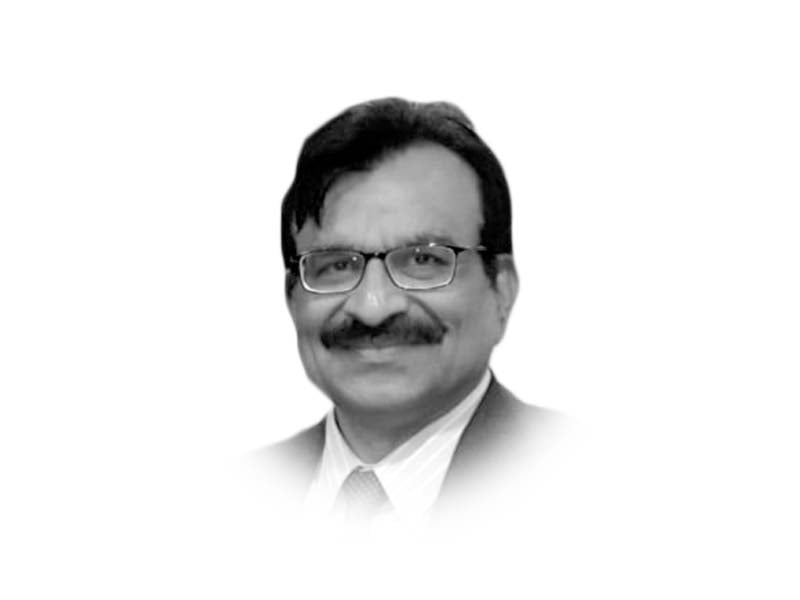 ---
In our school days in Sialkot, the commute was through tanga i.e. horse-driven buggy. Like school vans of today, a lot of kids were packed in otherwise six-seater public transport. Before we entered the cantonment area, where our school was located, the poor horse had to climb an incline to cross the bridge on a stream which also acted as a border between civil and cantonment areas. Once there we could see beautiful snowcapped mountains in Kashmir. Seeing them in crisp winter mornings was a delight as Sialkot itself does not have hills. Sialkot cantonment also had a lot of open spaces including mango orchards right next to our school and even its high walls were not helpful in stopping kids to taste some of its delights. As a kid, it was also fascinating to see small army planes land and fly from an airstrip in a big ground used for this purpose.
Sialkot cantonment area is a concrete jungle now. Long gone were the mango orchards. Even the army airstrip has been converted into a housing society for the rich and powerful. Stream bordering the civil and cantonment area where I caught so many fish with other kids with handmade fish rods and freshly dug earthworms is now more like a sewage drain. Snowcapped peaks were lost for decades and briefly reappeared in last year's lockdown. But today I am not mourning the loss of nostalgic winter scenes or fish, I am writing this so that I could breathe without risk of dying prematurely. The pollution in our part of the world is being blamed for reducing our already short life expectancy to another 2-8 years.
We are fast killing ourselves by encroaching on green lands, not investing in public transports, no effective implementation of environmental laws, and total disregard of it in public planning. Now the problem we created by ignoring pleading scientists and environmentalists has become so big that it has started killing us and now we could all see and feel smog in our cities. Pakistani cities, along with those in India and Bangladesh, are topping the charts as the most polluted in the world. Some cities have reduced school days and work from home, though ended for Covid-19, has been restarted. According to one report, air pollution is responsible for 18% of deaths in India. Many lung diseases from asthma to lung cancer could be directly attributed to air pollution.
As a public health professional, I know that we could reduce 80-90% of the burden of infectious diseases by providing safe drinking water and sanitation. We don't need big hospitals and could save huge health costs by just one major intervention. Cleaning our air will help us reduce the cost of non-communicable diseases too. But that requires a multisector approach and leaders who could think big and long term. The whole of South Asia needs to work together on it as air, like infectious diseases, does not respect national borders. Crop burnings is one factor, but other similarly important reasons are garbage burning, brick-making kilns, reduced tree cover, industrial and motor emissions.
Cleaning the air, we breathe in is critically important for all of us. The environment is not a slogan for only a few "rich and elite activists" but it could very well decide if we want to live healthy or not. In Covid-19 severe cases, lungs are badly affected, and patients die as they can't breathe. People living in polluted cities are also dying but only they are choking slowly. Their lung's structures are changing, their breathing capacity is being reduced, their physical capacities are reducing and if left unchecked we will have the most unhealthy nations across South Asia. Let's change this trajectory by fixing what is wrong and thinking about the lives of our kids and not just about money in our bank accounts. We can only enjoy money if we are healthy. No amount of money could help you if you can't breathe
COMMENTS
Comments are moderated and generally will be posted if they are on-topic and not abusive.
For more information, please see our Comments FAQ