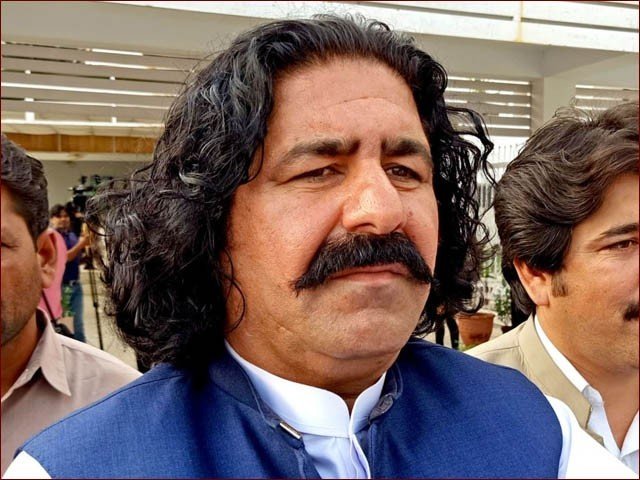 ---
ISLAMABAD:
A three-member bench, headed by Justice Sardar Tariq Masood, heard the bail plea and granted bail against surety of Rs400,000. On December 6, 2020, the PTM leader had addressed a rally in Karachi. Ten days later on Dec 16, he was arrested in Peshawar on the charges of hate speech against state institutions. Up to 10 others were also arrested along with Wazir.
Wazir, who won a National Assembly seat from South Waziristan, said at that time that he was unaware of why he was taken into custody. During the hearing, Wazir's lawyer Latif Afridi took the position that "no such speech" was made by his client. "Many people have made even harsher speeches."
Justice Masood remarked, "Don't talk politics in court. Keep them confined to parliament."
Advocate Afridi said that all the accused, including Wazir, have been granted bail. The challan has been submitted but the trial has not started yet, he added. Talks with the Taliban were also mentioned during the hearing. Justice Masood said that the state is releasing people through negotiations, "maybe Ali Wazir's matter will also be settled".
"People are being martyred. Doesn't there seem to be any provision of law? Is the court just sitting to grant bails?" Justice Jamal Khan Mandokhail inquired why Wazir's allegations should not be debated in parliament.
Read More: Sindh cabinet gave nod to lodge case against Ali Wazir, ATC told
"Ali Wazir had complained. His concerns should have been addressed," Justice Mandokhail said. "Our own should be close to us, but here outsiders are being brought closer.
"What will happen if even one allegation of Ali Wazir turns out to be true?"
Justice Masood asked the Sindh prosecutor general if any appeal was made against the bail of other accused in the case. "The charges against the other accused are the same as those against Ali Wazir."
The Sindh prosecutor said, "There are other similar cases against Ali Wazir." Justice Masood asked if bail had been granted in other cases. The prosecutor replied, "Wazir was not granted bail in any other case." Justice Masood said a case of terrorism did not constitute against Ali Wazir.
Wazir's lawyer said that his client had only complained in his speeches. "How did a Sindhi police officer register a case on Ali Wazir's Pashto speech?" Justice Aminuddin Khan said that it is clear from the record that the case was registered after translation.
The Supreme Court in its order declared that the co-accused had been granted bail which was not challenged. Ali Wazir cannot be kept in jail if the co-accused are granted bail. The court granted bail against surety of Rs400,000 to Ali Wazir, asking him to submit it in trial court.

COMMENTS
Comments are moderated and generally will be posted if they are on-topic and not abusive.
For more information, please see our Comments FAQ