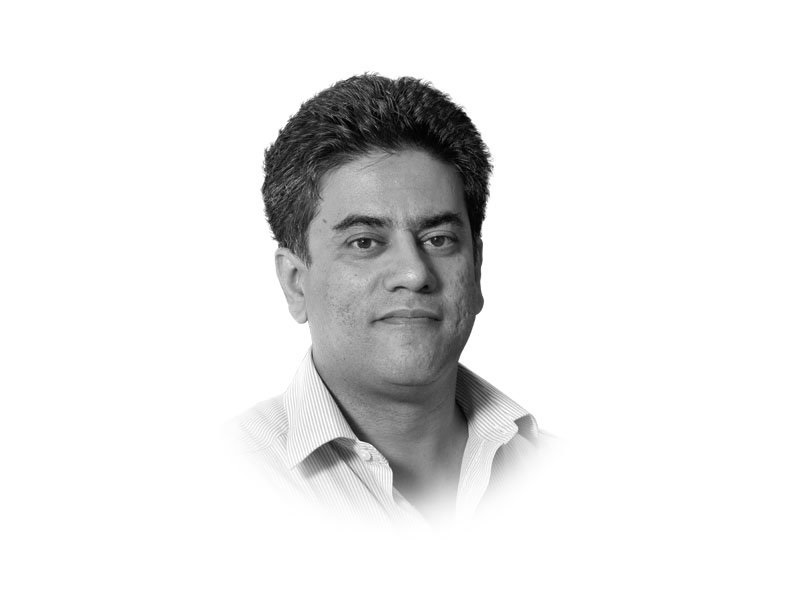 ---
As we mark World Aids Day on December 1, as a country Pakistan should take cognizance of the fact that while cases are declining elsewhere, they are rising at home. The purpose of commemorating World AIDS Day, first observed in 1988, is to create awareness around the world about the disease. Different organisations across the world have worked hard to bring attention to the HIV epidemic and endeavor to increase HIV awareness and knowledge. For Pakistan, it is a reminder that our strategy seems to be failing and it is time for some change in approach.
We are told that the rise of cases in Pakistan can be attributed to a number of factors. These include acceptance of unsafe health practices, the lack of awareness amongst people on AIDS, the attitude in society on the subject, and a high use of drugs which lead to users relying on unsafe needles to inject themselves. The latest UNAIDS report on the global AIDS epidemic mentions Pakistan as a country reporting "sharp increases" in new HIV infections and rising AIDS-related mortality. Titled 'Seizing the Moment', the 2020 report highlights the scale of the HIV epidemic in Pakistan. The report points out that outbreaks in Sargodha (2018) and Ratodero (2019) have shown that unsafe medical practices are just as likely to infect the general population as the other factors. In both places, the reason for the spread of virus was the use of unsterilised equipment and infected syringes.
At the end of the day we also have to look at our health system and how to improve awareness amongst people. A large number of people have limited access to healthcare services in Pakistan and are unaware of safe medical practices. Attitudes in society play an important role in fighting the spread of AIDS. But those infected are often shunned by society and this prevents many others from seeking medical help or intervention for their symptoms. These attitudes lead to spread of AIDS. For example, the lack of acceptance that non-marital sex is common in Pakistan suggests that people are not willing to accept on-ground realities. This has allowed the HIV epidemic to take hold, mainly among injecting drug users, male, female and transvestite sex workers as well as repatriated migrant workers.
While the UNAIDS report also highlights progress, notably in expanding access to antiretroviral therapy, it reiterates how important it is for countries to act with greater urgency to reach the millions still left behind. "HIV infections in Asia and the Pacific have declined slightly, with reductions in Cambodia, Myanmar, Thailand and Viet Nam offset by sharp increases in Pakistan and the Philippines," the report states.
Late diagnosis and poor adherence to treatment are missed opportunities to prevent onward transmission and AIDS-related deaths. What is interesting to note is that about half of the key populations living with HIV are not aware of their HIV status. An overall rise in HIV infections comes at a time when there is a decline in political and programmatic commitment, alongside punitive laws and policies and rising stigma and discrimination that block effective AIDS responses. The bigger worry are street children. There are approximately 100 million street children across the globe and in Pakistan it is estimated that 1.5 million are living on streets in highly vulnerable conditions. More needs to be done to protect them from the growing cases of AIDS. Children have time and again been put at risk. Who can forget the outbreak of HIV reported in Ratodero, where more than 1,000 children were infected owing to the negligence of one doctor. A significant number of HIV-positive cases have also emerged in about 20 districts of Punjab. What is sad is that the doctor who was arrested for medical negligence in Ratodero has been released on bail. This is not the message we need to give out.
It is time for the government to revisit its AIDS policy. More has to be done to better understand the on-ground situation and address gaps. Possibly it is time to hold a national discussion on the issue. Let us hope some initiative is taken in this regard so that we can reverse the prevailing trends in the years to come.
Published in The Express Tribune, November 29th, 2021.
Like Opinion & Editorial on Facebook, follow @ETOpEd on Twitter to receive all updates on all our daily pieces.
COMMENTS
Comments are moderated and generally will be posted if they are on-topic and not abusive.
For more information, please see our Comments FAQ