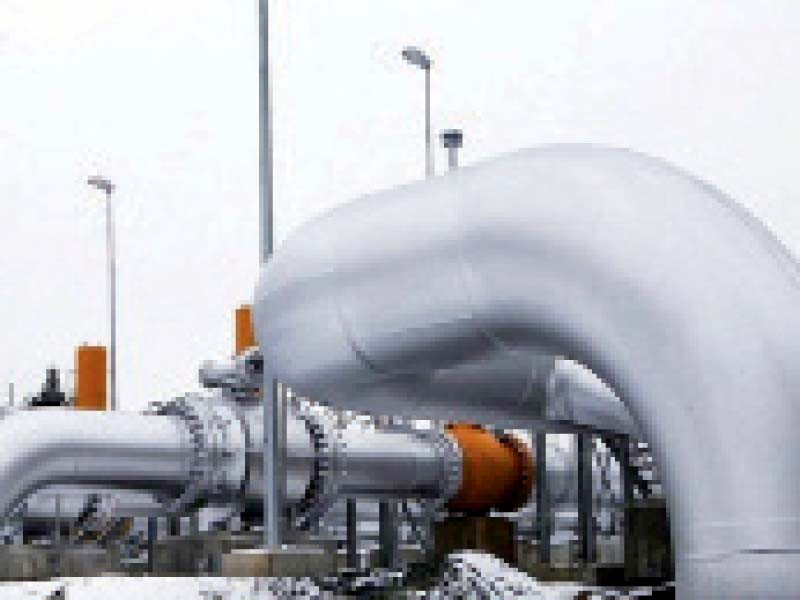 ---
KARACHI:
Owing to the widening gap between gas supply and demand at the outset of winter, the government has directed Sui Southern Gas Company (SSGC) to suspend supplies to captive power plants of non-export industries and divert them to households with immediate effect.
"The Ministry of Energy (Petroleum Division) is also considering suspending gas supply to CNG fuel stations and non-export industries in Sindh and Balochistan to deal with the shortfall," a source told The Express Tribune on Saturday. "It may make the announcement in a day or two."
SSGC has diverted gas to parts of Balochistan's residential areas where temperatures have started dropping below freezing point. In these regions, people use gas heaters and geysers to remain warm during winter.
Fertiliser manufacturers among non-export industries will be exempt from gas outages.
"The suspension in supplies (to industries) may remain in place throughout the winter season or continue till the end of February 2022," the source said, adding that the government would take no time in restoring the gas supply when temperature normalised or supplies improved.
This is the third successive year when the country is reeling from the gas crisis during winter. The exorbitantly high LNG price in the global spot market has led to the worsening of the crisis.
Besides, depletion in domestic gas reserves at an average of 7-9% per year is a major reason for the crisis since exploration firms have failed to find substantial deposits over the past two decades.
"In adherence to the Ministry of Energy (Petroleum Division), government of Pakistan's priority order for gas load management, where domestic sector tops the list and to serve the domestic customers with even more care and consideration, especially those in Balochistan already experiencing the winter season, gas supplies to all captive power plants of general industries (non-export) across Sindh and Balochistan had to be discontinued," SSGC said in a statement.
SSGC is facing a shortfall of 100 million cubic feet per day (mmcfd) at present. The availability of gas in its system has dropped to 1,000 mmcfd compared to 1,100 mmcfd in the recent past, it has been learnt.
"Gas supplies from domestic fields to SSGC have dropped by 250-300 mmcfd over the past three years due to the depletion of reserves."
Supplies stood at around 1,350 mmcfd in 2018. The drop in supplies from domestic fields has partially been offset by 150 mmcfd of imported gas (liquefied natural gas - LNG).
The SSGC statement added that discontinuation of gas supply to all captive power plants (CPPs) was exercised under the Gas Sales Agreement (GSA) signed with them. It added that "the agreement states that gas supply will be provided by the company on 'as and when available' basis during March to November each year."
"The (CPP) consumers will make dual firing arrangements to avoid loss of production as and when gas is not available from March to November and during December to February when the company will keep the consumer's gas supply disconnected at their cost, each year."
Gas supply to all these CPPs shall remain discontinued till further orders.
However, the zero rated export industries, captive power plants installed at export industries and the fertiliser sector will continue to receive gas, the gas utility firm said.
The volume of gas curtailed from this arrangement "would be diverted to domestic customers to allow them to cater to their enhanced gas loads in context of the winter season."
Pakistan has a total demand of 6,500 mmcfd at present. This is partly met through supply of 3,400 mmcfd from domestic fields and imports amounting to 1,200 mmcfd. Rest of the shortfall in gas is managed through load shedding, it was learnt.
Published in The Express Tribune, November 28th, 2021.
Like Business on Facebook, follow @TribuneBiz on Twitter to stay informed and join in the conversation.
COMMENTS
Comments are moderated and generally will be posted if they are on-topic and not abusive.
For more information, please see our Comments FAQ