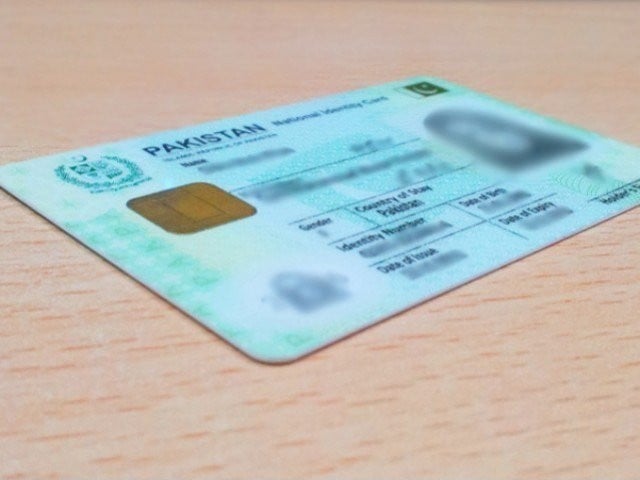 ---
ISLAMABAD:
A coordination committee, headed by National Assembly Deputy Speaker Qasim Khan Suri, will look into the issues raised by parliamentarians 'relating to the National Database Registration Authority (Nadra)'.
The body has been formed by Prime Minister Imran Khan and a formal intimation has been sent to all concerned by the Prime Minister's Office.
The terms of reference of the committee include the issuance of blocked CNICs and any other collective issues in that regard.
Apart from Suri, the committee includes MNAs Sardar Muhammad Israr Tareen, Khurram Shahzad, Niaz Ahmed Jakhar, Muhammad Alamgir Khan, Gul Dad Khan and Mehboob Shah.
A day earlier, a Federal Investigation Agency (FIA) official had told a National Assembly panel that Nadra's biometric data had been hacked and fake SIMs were being exported.
However, FIA Cybercrime Wing Additional Director Tariq Pervez, who told this to the National Assembly Standing Committee on Information Technology, had later tried to clarify this claim.
His statement had created warning signs among the MNAs and queries were presented before the official related to Nadra's data theft.
Soon, the additional director had altered his statement saying that Nadra's data had not been hacked, but its biometric system was compromised that was used during the SIM verification process.
Read More: Money trail: NADRA verification charges subject to cynicism
Later, Nadra had refuted the claims of the FIA official. In a statement, a Nadra spokesperson had said the public biometric data was completely safe and not hacked.
"The FIA [official's] statement regarding the hacking of biometric data is based on a misunderstanding," the spokesperson had added.
"Nadra will seek a clarification from the FIA over the 'unnecessary statement and misrepresentation' of the issue."
The NA panel, while discussing the availability of illegal SIMs in the country, had unanimously stressed the need for overcoming this challenge.
It had emphasised increasing the capacity building of relevant institutions to ensure cybersecurity in the country.
Responding to the concerns of the committee members, Pakistan Telecommunication Authority (PTA) Chairman Maj Gen (retd) Amir Azeem Bajwa had said that no mobile phone company had been given permission to sell SIMs at door-to-door basis.
"There has been a 600% decrease in the sale of illegal SIMs during the past one year," he had maintained.
The PTA chairman had clarified that the culprits obtained thumbprints of unaware people -- mostly elderly or uneducated women -- for various purposes including receiving digital payments and these biometric verifications were used to obtain SIMs.
He had added that some other illegal methods had been used to copy thumbprints, but the system was being phased out.
"The live fingerprint detection system is being introduced to eliminate the use of silicon thumbs."