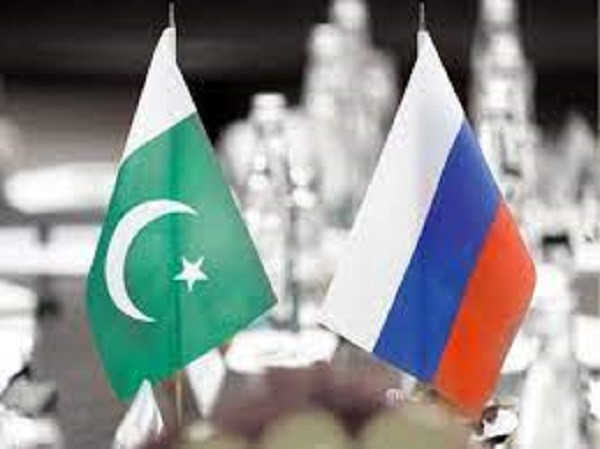 ---
ISLAMABAD:
Pakistan and Russia agreed on Friday to develop and sign a facilitation agreement and statutory documents of the Special Purpose Company (SPC) for the construction of the "Pakistan Stream" gas pipeline, early next year.
During the three day meeting of the Russian-Pakistani Intergovernmental Commission on Trade, Economic, Scientific and Technical Cooperation held in Yekaterinburg, Russia also agreed to allow import of grains and rice from Pakistan.
A number of bilateral issues were discussed in the meeting, according to a statement issued here. At the talks, the Pakistani side was led by Economic Affairs Minister Omer Ayub Khan, while the Russian delegation was led by Energy Minister Nikolai Shulginov.
Read more: Pakistan mulls funding options to kick off PSGP
The meeting noted that the bilateral trade turnover had increased by 45.8% compared to 2019 to $789.8 million, but still it did not correspond to the existing potential. They agreed to continue joint efforts to strengthen cooperation in the field of trade and investment.
The two sides agreed to develop and sign the facilitation agreement for the "Pakistan Stream" gas pipeline by February 15 and sign statutory documents of the Special Purpose Company (SPC) for the construction of the pipeline, by January 31.
In order to establish legal grounds for the development of customs cooperation, the two sides agreed to continue joint work aimed at signing an agreement regarding cooperation and mutual assistance in customs matters and the unified system of tariff preferences of the Eurasian Economic Union.
Also read: First round of Pak-Russia LNG pipeline talks ends
The Russian side confirmed its interest in supplying and after-sales service of the Russian civil aircraft to the Pakistan's state-owned and private organisations. It was also agreed that the draft agreement between the two countries on international road transport would be finalised.
Both the sides agreed to cooperate in the field of pharmaceuticals; education, communications and information technologies and the international information security. Pakistan also expressed interest in connecting to the financial messaging system of the Bank of Russia (SPFS).
The Pakistan delegation included Economic Affairs Secretary Asad Hayauddin, Pakistan's Ambassador to Russia Shafqat Ali Khan, and the representatives of the ministries of energy and commerce Federal
Board of Revenue (FBR) and other relevant departments. The Russian side included representatives of energy, trade, economy, agriculture, railways etc.
COMMENTS
Comments are moderated and generally will be posted if they are on-topic and not abusive.
For more information, please see our Comments FAQ