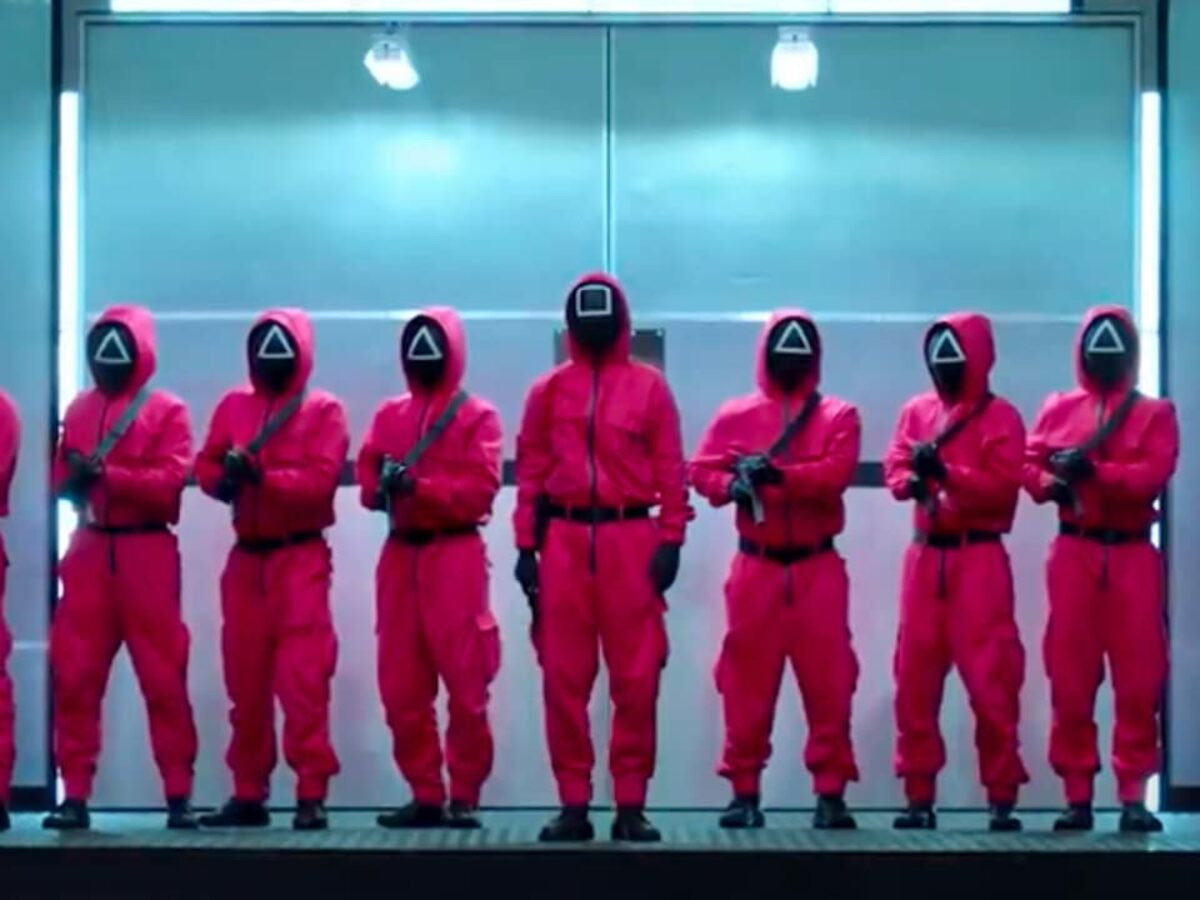 ---
Squid Game took over the world in just a few days with its gore and horrifying collision of dispensable lives up for the taking in a twist of sadistic childhood games. However, the South Korean thriller created major consequences when smuggled into North Korea.
According to Radio Free Asia (RFA), a North Korean man, who smuggled copies of the super hit series into his country, was sentenced to death after authorities caught high school students watching the show.
The popular Netflix thriller, albeit, unavailable in China, was still accessible through pirated means. RFA reported quoting sources that the series was then smuggled from China on USB flash drives into North Korea by the man. Thus, as punishment, the North Korean smuggler has been sentenced to death. Others involved in the scheming directly or indirectly will also face consequences. "A student who bought a drive received a life sentence, while six others who watched the show have been sentenced to five years hard labour. While teachers and school administrators have been fired and face banishment to work in remote mines," RFA reported.
The report by RFA also implies that there is great public anxiety over the fate of the high school students and that more people could be implicated in the investigation.
North Korea passed the "Elimination of Reactionary Thought and Culture" act in December 2020 which prohibits the entry and dissemination of cultural material like films, plays, music and books in the country. The act is mainly aimed at preventing the spread of media from South Korea and the US. Anyone found distributing or consuming forbidden material are liable to be punished by the government.
According to Variety, earlier this year, another man was caught distributing South Korean material and was sentenced to death as well. The ferocious dictatorship has particularly been triggered off by the Squid Game. The North Korean propaganda site Arirang Meari believes that it depicts the "sad reality of a beastly South Korean society."
Exposure to rival countries' cultures is prohibited to avoid any sort of influence and this media war is making entertainment choices a luxury in the country.

Have something to add to the story? Share it in the comments below.
COMMENTS
Comments are moderated and generally will be posted if they are on-topic and not abusive.
For more information, please see our Comments FAQ