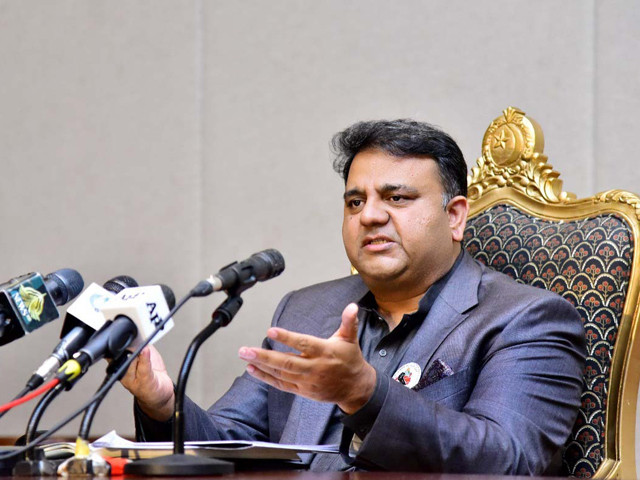 ---
ISLAMABAD:
The government of Pakistan on Tuesday granted permission to India to use its land route to ship wheat aid to neighbouring Afghanistan, where millions of people face hunger as a harsh winter sets in.
Islamabad will also send aid, the prime minister's office said in a statement, including 50,000 metric tons of wheat, matching the level sent by India.
"As a goodwill gesture towards the brotherly Afghan people, the government of Pakistan has decided to allow the transportation of 50,000 Metric Tonnes of wheat and life-saving medicines from India to Afghanistan via Wagah Border on an exceptional basis for humanitarian purposes," the Foreign Office said in a statement.
The FO said the decision of the government of Pakistan was formally conveyed to the Charge d' Affaires of India, here at the Ministry of Foreign Affairs today.
"We have approved to give passage to this 50,000 tons of wheat that India wants to send to Afghanistan," Information Minister Fawad Chaudhry told a news conference following a federal cabinet meeting with Prime Minister Imran Khan in the chair.
"We think the people in Afghanistan should be helped in any way on humanitarian grounds," he said.
New Delhi has not responded to the announcement. Pakistan has for years denied India commercial or other transport links to Afghanistan.
Read More: India allowed Wagah transit of Afghan wheat
The office of Prime Minister Khan in its statement said Islamabad would send humanitarian assistance to Kabul worth Rs5 billion and comprising food commodities, including 50,000 metric tons of wheat, emergency medical supplies, winter shelters and other supplies.
It also said Pakistan would facilitate the return of Afghan patients sent to India for medical treatment.
A combination of conflict, drought and Covid-19 have left millions in Afghanistan, under Taliban rule, facing hunger or starvation. Food prices have spiked since the second drought in four years ruined some 40% of the wheat crop, the World Food Programme (WFP), a UN body has said.
It said Afghanistan faces a shortfall of 2.5 million tons of wheat and that only 5% of its population has enough to eat.
COMMENTS
Comments are moderated and generally will be posted if they are on-topic and not abusive.
For more information, please see our Comments FAQ