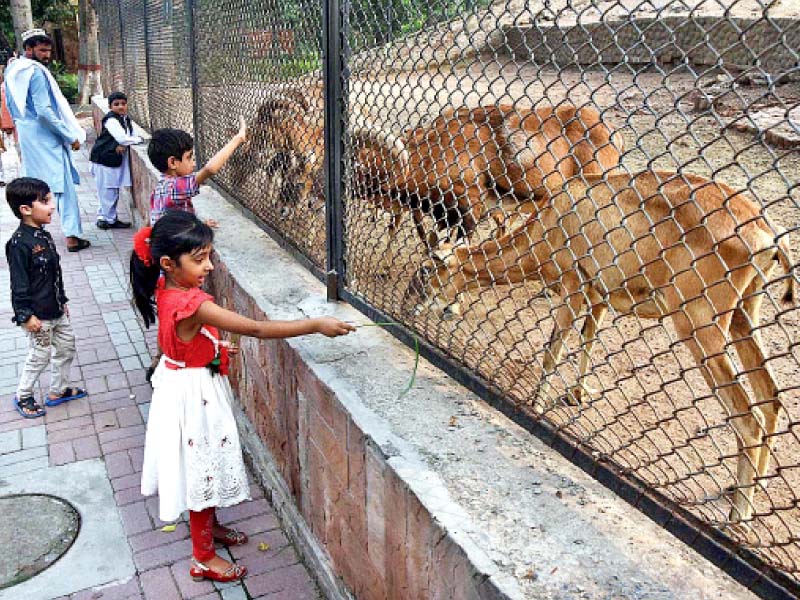 ---
KARACHI:
The contractor responsible for feeding the animals kept at the Karachi Zoological Garden has resumed food supply to animals on Tuesday, a day after he had stopped giving food to the zoo inmates over unpaid dues.
Contractor Amjad Mehboob told The Express Tribune that KMC finance department has not paid him since February. A meeting was held with the zoo management today and they have assured of clearing the dues by December, Mehboob said.
Read More: Mini zoo to be built near Hiran Minar
Meanwhile Zoo Director Khalid Hashmi said the notice circulating on social media is a fake. "We have a week's supply for zoo animals. KMC spokesperson turned down baseless news circulating about animals at zoo and said that all animals are healthy and being provided proper feed.
On the special directives of Administrator Karachi Barrister Murtaza Wahab, a team of KMC officers visited Zoo on Tuesday and got information about animal food.
Published in The Express Tribune, November 24th, 2021.
COMMENTS
Comments are moderated and generally will be posted if they are on-topic and not abusive.
For more information, please see our Comments FAQ