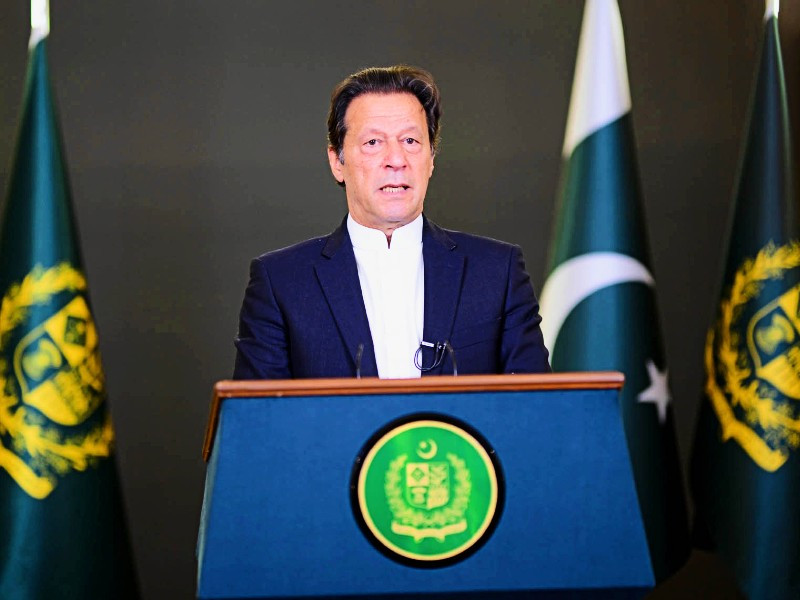 ---
ISLAMABAD:
Prime Minister Imran Khan said on Saturday that his government was determined to ensure that every child's rights, dignity and security were upheld.
The premier's remarks came through a statement on World Children's Day, wherein he stated that he was pleased to note that Pakistan joined the world community in celebrating the day.
According to PM Imran, the theme for this year's World Children's Day – A Better Future for Every Child – reaffirmed his government's commitments to the children of Pakistan.
"In line with our manifesto, our policies are aimed at future generations. Our government is determined to ensure that every child's rights – including development, education, healthcare, participation, dignity and security – are upheld," PM Imran said.
He maintained that the incumbent government had established the 'National Commission of the Rights of Child' and the 'Zainab Alert Response and Recovery Agency' in order to ensure protection of children's rights.
He also mentioned that 'Child Protection Institutes' are being established and various legislations are being introduced to "eliminate child labour".
"Other welfare measures also cater for children include nutrition support to malnourished children, universal health care through Health Cards," the premier said in his statement.
He added that social welfare programmes through the Ehsaas initiative provide social safety to children against poverty.
The current government has also introduced a single national curriculum, PM Imran said.
Read Parents refuse to get children vaccinated
"Most important of all, 'Clean & Green Pakistan' has been initiated keeping in view our future generation," the premier added, alluding to his programme for environmental betterment.
"On this day, let us reaffirm our pledge for protection of the rights of children in Pakistan and to provide them with equal opportunities to become productive citizens of Pakistan," he concluded.
The building of the Aiwan-e-Sadr was illuminated with blue lights on Friday to join the world community on the World Children's Day annually celebrated on November 20.
"Aiwan-e-Sadr's building is hued blue in connection with Universal Children's Day i.e., 20 November 2021," according to the official Twitter handle of the President of Pakistan.
Last year too, all the landmark buildings including the Aiwan-e-Sadr, Parliament House, Supreme Court of Pakistan and Pakistan Monument went blue to mark the day.
According to the United Nations, World Children Day was first established in 1954 as Universal Children's Day and is celebrated on 20 November each year to "promote international togetherness, awareness among children worldwide, and improving children's welfare."
The celebration on November 20 marks the date in 1959 when the UN General Assembly adopted the Declaration of the Rights of the Child. It is also the date in 1989 when the UN General Assembly adopted the Convention on the Rights of the Child.
(WITH INPUT FROM APP)
COMMENTS
Comments are moderated and generally will be posted if they are on-topic and not abusive.
For more information, please see our Comments FAQ