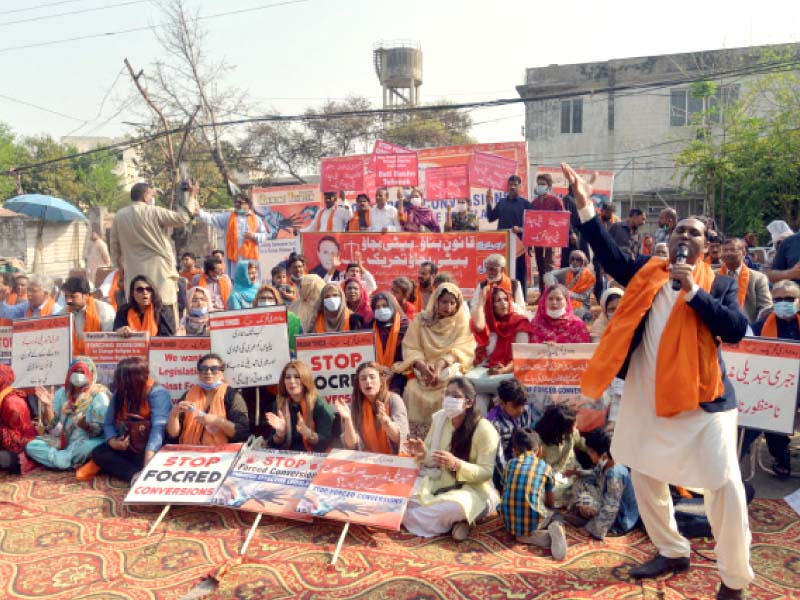 ---
PESHAWAR:
A day-long Civil Society Organizations' (CSOs) alliance meeting on promoting women property and inheritance rights in the Newly Merged Districts (NMDs) urged creating awareness about the issue in society.
The meeting was organized by the Community Appraisal and Motivation Program (CAMP) in coordination with the Khyber-Pakhtunkhwa Ombudsperson for Protection against Harassment of Women at Workplace Secretariat.
At the meeting an MoU was also signed between the Ombudsperson Secretariat and CAMP for collaboration.
Rukhshanda Naz, K-P Ombudsperson, urged the local CSOs to spread awareness about property rights of women in the NMDs and to share cases with the ombudsperson for processing. She informed the participants that the provincial government adopted 'the Khyber-Pakhtunkhwa Enforcement of Women's Property Rights Act' in October 2019.
This act aimed at providing protection to women on their rights of ownership and possession of properties owned by them, ensuring that such rights were not violated by any means of harassment, coercion, force or fraud and for the matters connected therewith or incidental thereto.
Read Courts, jirgas 'cannot override' Islamic inheritance law
She also explained the process for submitting applications. Earlier, representatives from local CSOs and CAMP discussed small initiatives which can be implemented to raise awareness on women's inheritance rights, as entailed in religion and national law.
Activities will include Jirga meetings with religious elders and tribal leaders, sessions with law enforcement representatives, community meetings with men and women, radio and print campaigns for awareness and facilitating women to submit cases related to property with the Ombudsperson Secretariat.
The collaborative efforts of the Ombudsperson Secretariat and CAMP will promote women's right to inheritance in Newly Merged Districts (NMDS), where women were deprived of their share in inheritance.
Although laws have been extended to the former tribal belt after its merger in May 2018, local 'rewaj' (traditions) and lack of administrative structures hinder its implementation.
The project will support civil society to raise awareness among the local population and advocate with provincial legislators and law enforcement departments for the implementation of provincial inheritance law. The project is supported by the Commonwealth Foundation.
COMMENTS
Comments are moderated and generally will be posted if they are on-topic and not abusive.
For more information, please see our Comments FAQ