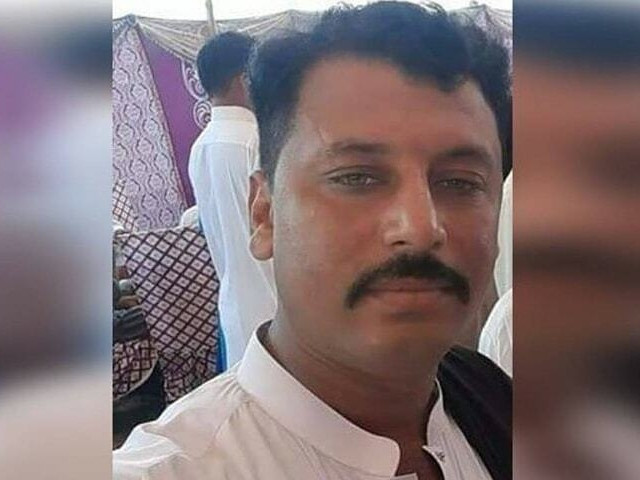 ---
KARACHI:
Opposition members in Sindh Assembly on Monday demanded punishment for ruling, Pakistan Peoples Party lawmakers (MPAs) involved in the murder Nazim Jokhio and Fahima Siyal who were brutally murdered in Malir and Shahdakot districts respectively.
The house echoed with slogans against Sindh government for patronising its assembly members for establishing state -within-state in various districts of the province.
"The father of PPP MPA Ghanwar Isran using his son's protocol shot dead an innocent woman over land dispute, though she was holding Holy Quran in her hand and begging for mercy," said Mohammad Hussain of Muttahida Qaumi Movement (MQM) said raising the issue during fateha in the session.
The session of Sindh Assembly started with one and half hour delay. On the occasion of Fateha Khawani, members paid homage to nuclear scientist Dr Abdul Qadeer Khan and drama actor Sohail Asghar, prominent comedian Omar Sharif, father of Sindh Assembly Secretary, martyrs of Pak forces, Abdullah Murad and mother of MPA Hina Dastgir, Sharmila Farooqi's father Usman Farooqi, Khurram Sher Zaman's mother and the four martyred policemen in Lahore.
Although Deputy Speaker Rehana Laghari warned the lawmakers, the prayer session took a political turn and members of the house made political statements in guise of prayers for the departed souls. "Everyone in the county has seen the terror created by both the PPP MPAs - Jam Awais and Ghanwar Irsan. They must be given exemplary punishment," said Hussain who was emotionally charged over the issue.
The MPAs belonging to Pakistan Tehreek e Insaf (PTI), Grand Democratice Alliance (GDA) and MQM vent their anger over the killing of Nazim Jokhio who was killed by the ruling party MPA Jam Awais.
Despite deputy speaker warring not to drag politics into fateha, no one listened to her that forced PPP MPAs to jump in the fray too. GDA's Nusrat Seher Abbasi said Nazim Jokhio was victim of state oppression.
Read More: Man murders wife for 'honour'
"The responsible people in Sindh government who support the killers and MPAs involved in coolblooded murder must resign without any further delay," she said narrating the story how Jokhio recorded video of foreign hunters for which he was kidnapped and tortured to death in the Memon Goth area of Malir.
"We should adjourn all assembly proceedings to discuss both the high profile murder cases. Chief minister must be in the house," she remarked.
Jamal Siddiqui of PTI, Abdul Rashid of MMA, MQM's Khawaja Izharul Hassan and Leader of the Oppostion Haleem Adil Shaikh also were among others who condemned the murders and help Sindh government responsible for supporting assigns. Treasury responds Shamim Mumtaz of PPP responding to opposition members' speeches said the people requesting deputy speaker for offer fateha for policemen killed in Punjab should realize that their PTI government has inked agreement with killers of those policemen and released them.
"We also condemn the killing of Nazim Jokhio. CM and entire Sindh government has extended their help for victim family. The cases have been registered and suspects arrested. The court is dealing the case on merit. We guarantee that Sindh government will provide justice to the families who have lost their loved ones," she said and alleged that opposition members doing politics on both the murder cases.
"The members on opposition benches behaved in same fashion with Nemera case too. But no one from them came forward to provide justice," she said. Imdad Pitfai of PPP however termed the killing of Fahmida Siyal as tribal clash between Isran and Siyal on land issue.
"Our leadership including Bilawal Bhutto has condemned it. It was personal act of the members. Party policy has nothing to do with it," he said.
During the session, the house echoed with the slogans, killer, killer, PPP, killer, when Leader of the Opposotion Haleem Adil Sheikh stood up on his turn to condemn the murders of Nazim Jokhio and Fehmida Siyal.
The slogans caused the members from treasury and opposition to exchange heated arguments.
COMMENTS
Comments are moderated and generally will be posted if they are on-topic and not abusive.
For more information, please see our Comments FAQ