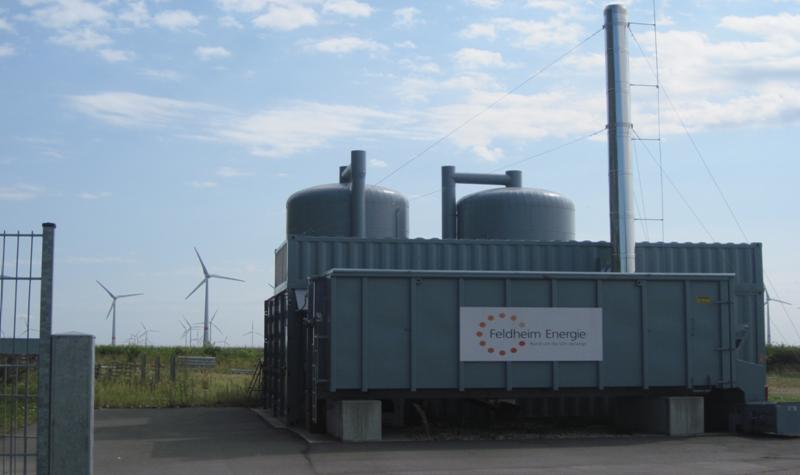 ---
LAHORE:
Despite the benefits that renewable energy methods offer in terms of decreasing energy related costs and reliance on fossil fuels, the country seems to have an aversion to exploiting their full potential.
One such clean energy source is Biogas which has gained prominence over the globe over the past few decades and was popular at one point in time in Pakistan as well. However, as luck would have it, instead of focusing on the possibilities it offered the country went back to its reliance on traditional energy sources.
Dr Tahir Mahmood, Director of the Pakistan Council of Renewable Energy Technologies (PCRET), while talking to The Express Tribune stated that the department had distributed 4,100 biogas plants across the country. "Initially these plants were distributed with a 100% subsidy which was later reduced to 50%. Plants ranging from 5 cubic meters to 200 cubic meters were developed but the former was most popular as it was designed for the needs of a family of 5 to 6 people," Mahmood informed.
Biogas plants, which are all the rage in neighboring China and India, use livestock dung and any household organic waste to produce gas and electricity. As per experts, it is a shame to have missed out on an energy source whose geyser-shaped plant takes anywhere between Rs 25,000 to 30,000 to set up.
Read As gas resources deplete, Pakistan needs biogas policy to utilise waste
Furthermore, 120 kilograms of waste put into it, produces two cubic meters of gas, which can easily be used to prepare food for five people and will be a sparse commodity in the upcoming winter due to gas load shedding. Experts also informed that a mini plant with a capacity of five cubic meters of gas can generate four kilowatts of electricity with the help of a generator.
For a country that has a waste disposal crisis and an energy crisis, biogas is nothing short of hitting gold but the problem according to Mahmood is that laborers are not comfortable in handling huge quantities of cow dung or capable enough to maintain the plant. "Smaller plants need dung from at least 4 to 5 buffaloes or cows daily," he said.
Rana Mohammad Daud, a landowner from Nawan Pind near the Wagah border, who had set up a 25-cubic-meter biogas plant near his farm a few years ago, agreed with the problems that Mahmood highlighted. "I was supplying gas to 3 or 4 houses with the setup but had to shut it down a few months later because my laborers were not okay with handling the dung from 30 cows daily to power the plant," a despondent Daud said.
Daud's regret on missed opportunities is shared by Punjab Livestock Department which had invited proposals for setting up a biogas plant in Gawala Colony area of Lahore, in the recent past, but did not receive any. Similarly, the Lahore Waste Management Company, set out on a revolutionary endeavor to build a biogas plant that would supply gas to a nearby village by utilizing the waste the company collected at its largest dumping site in Lahore. However, the work was halted due to a construction error and subsequently abandoned due to lack of interest.
The fizzling of interest in such an initiative is shared by some 80% of biogas plant owners in the country, as per Mahmood, who is in charge of the Lahore division of PCRET. "From the initial plans we set up by a mixture of creating awareness and providing subsidies barely 20% are functional today," he lamented.
"All the bio-waste from livestock that is not being utilized poses threats to the environment, it is sad that the alternative use we envisioned for it could not get the awareness and publicity it deserves," a source told The Express Tribune.
COMMENTS
Comments are moderated and generally will be posted if they are on-topic and not abusive.
For more information, please see our Comments FAQ