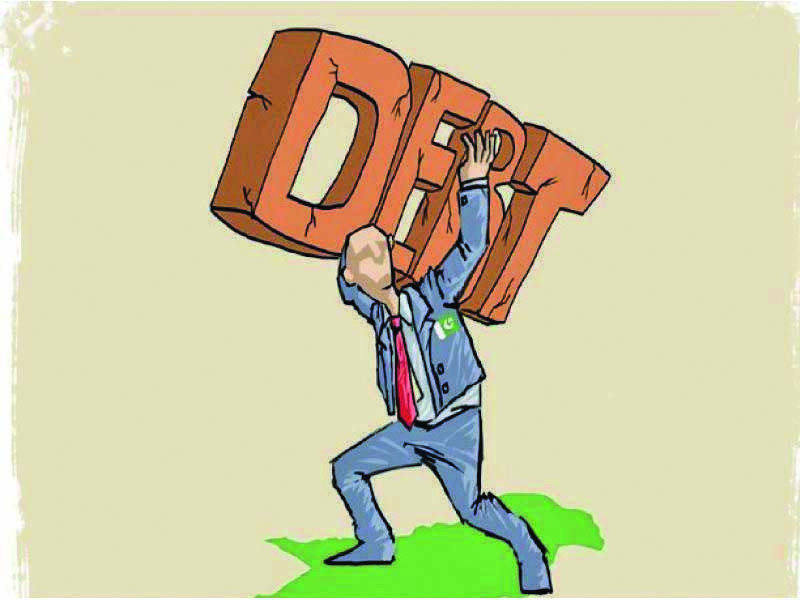 ---
ISLAMABAD:
The Senate was informed on Friday that Pakistan's total debt increased by Rs16 trillion during the last three years, while the government expected that poverty would decline in the country by two percentage points on the back of the Ehsas Kifalat programme.
The Finance Ministry and the Planning Ministry presented the data about the country's debt and poverty level during the Question Hour. The upper house of parliament was also given the statistics about the current status of trade with India.
According to the Finance Ministry, Pakistan's internal and external debt rose by Rs16 trillion during the last three years. The total debt of the country in June 2018 was Rs25 trillion, which rose to Rs41 trillion by August 2021.
The internal debt increased by Rs10 trillion from Rs16 trillion in June 2018 to Rs26 trillion in August 2021. Similarly, the external debt increased by Rs6.5 trillion from Rs8.5 trillion to Rs14.5 trillion in the same period. On these loans, the ministry said, the government paid Rs7.46 trillion in interest.
The Planning Ministry, meanwhile, presented the details of the poverty rate in the country. It said that according to the survey of 2018-19, 21.9% of the population was living below the poverty line, compared to 24.3% population in 2016.
The ministry told the lawmakers in upper house that a 2 points reduction in the poverty rate was expected because of the ministry's annual development plan for fiscal year 2021-22 as well as the Ehsas Kifalat programme of the government.
The house was also apprised of the status of the bilateral trade with India. The Commerce Ministry said that the two way trade was worth more than $1.76 billion, which came down to $360 million in 2019-20 and $290 million in 2020-21.
The ministry said that after the Pulwama incident, Pakistan imposed 200% duty on imports from India, while India withdrew the Most-Favoured Nation status to Pakistan. Since Delhi's illegal steps in Indian Illegally Occupied Jammu and Kashmir on August 5, 2019, the bilateral trade had been suspended.
COMMENTS
Comments are moderated and generally will be posted if they are on-topic and not abusive.
For more information, please see our Comments FAQ