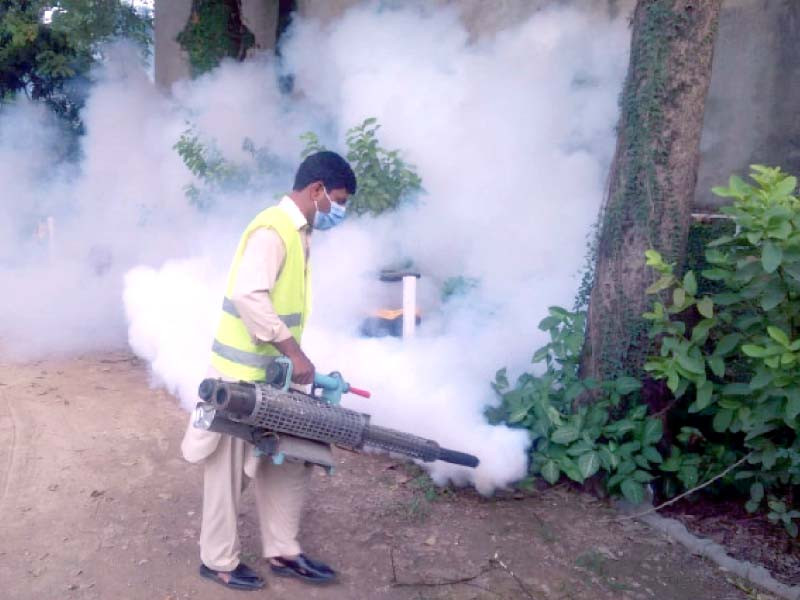 ---
RAWALPINDI:
Like several other cities in Punjab, Rawalpindi is facing an acute shortage of medicines used to treat dengue fever. Fever-breaking pills and syrups have become scarce, and wholesale dealers have run out of stocks.
Muhammad Gulfam, a citizen who went out in search of anti-fever drugs for his younger brother, told The Express Tribune that his sibling was suffering from dengue, and had a high fever. "I am looking for a medicine that can cure fever, Panadol tablets or Brufen syrup, according to the doctor's advice," he said.
Gulfam said he had visited all the pharmacies on Murree Road, Mall Road, Hathi Chowk, Bohr Bazaar and Commercial Market, but failed to get the required drugs in stores and across the city. He said that after being disappointed with the pharmacies in Rawalpindi, he had asked a relative in Wah Cantt to come to the garrison city with Panadol or a similar medicine so that his brother could be treated.
Read K-P struggles to contain dengue outbreak
Traders from Bohar Bazaar, a wholesale market for medicines in Rawalpindi, said that even common medicines were being sold in the black market. If they are bought in the black market and brought to the wholesale retailers, their prices will increase exponentially, which the customer will not be willing to pay. That is why pharmaceutical traders had stopped buying Panadol and Brufen, they revealed.
The traders said that he local administration should take action against those who buy and sell medicines in the black.
Published in The Express Tribune, November 12th, 2021.
COMMENTS
Comments are moderated and generally will be posted if they are on-topic and not abusive.
For more information, please see our Comments FAQ