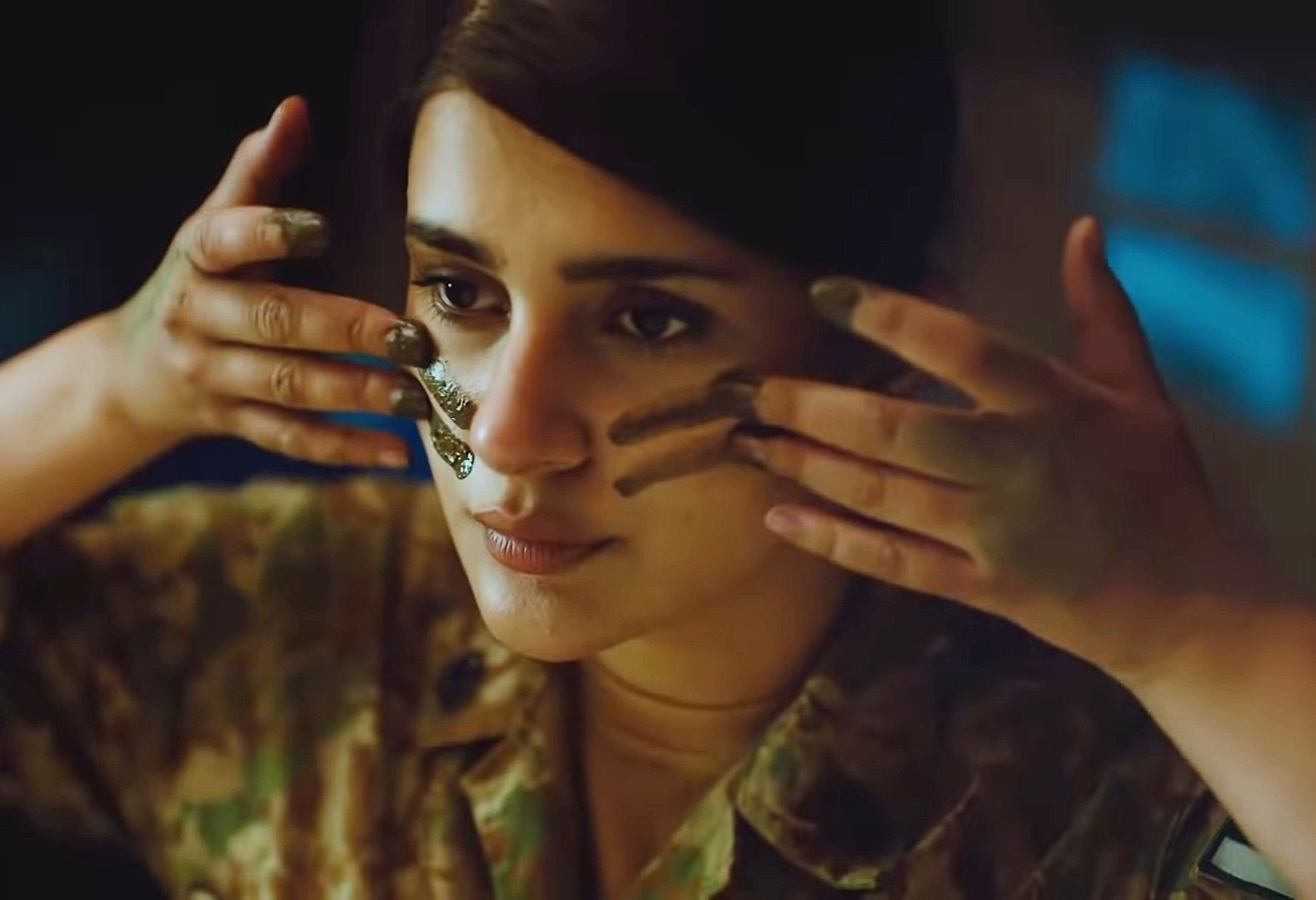 ---
The trailer for the upcoming star-studded project Sinf-e-Aahan, starring Sajal Aly, Kubra Khan, Syra Yousuf, Yumna Zaidi, Ramsha Khan and Tashiya Yahali Kalidasa, released on Monday, promising a story filled with diverse and powerful women.
The clip opens with the lines, "She doesn't need a hero, she was raised to be one," followed by an introduction to the list of characters.Directed by Nadeem Baig and written by Umera Ahmed, the story follows the lives of six women and their journeys in the armed forces. Showing the trials and tribulations of life in the army, it appears that the show hopes to delve into the way life in the armed forces leads to the cultivation of greater strength and perseverance. The trailer ends with the lines, "Sinf-e-naazuk se, sinf-e-aahan tak," signifying the women's journey.
Complete with a grand background score to add extra drama and excitement to the teaser, the project highlights the theme of women empowerment. With the tagline, "Women of steel," a translation of Sinf-e-Aahan, the project is ISPR's latest offering, following the highly-popular Aik Hai Nigar starring Mahira Khan. Producer Humayun Saeed previously took to social media to comment on the project, writing, "Introducing the dynamic and brilliantly talented cast of our upcoming drama serial Sinf-e-Aahan – a project that is based on the extremely important and needed subject of women empowerment," along with a picture of himself with the cast.
He added, "Very pleased to have all these wonderful ladies on board this project we are producing in association with ISPR. This is just a cast reveal, not a poster. Also, just for clarity, I am not part of it as an actor. Wishing the entire team the very best." Actor Usman Mukhtar also took to social media and announced that he is part of director Nadeem's mega-project. "So happy that female-centric narratives are being given space in the industry. I am proud t support the woman of steel on this journey," the Parchi star wrote on social media.
COMMENTS
Comments are moderated and generally will be posted if they are on-topic and not abusive.
For more information, please see our Comments FAQ