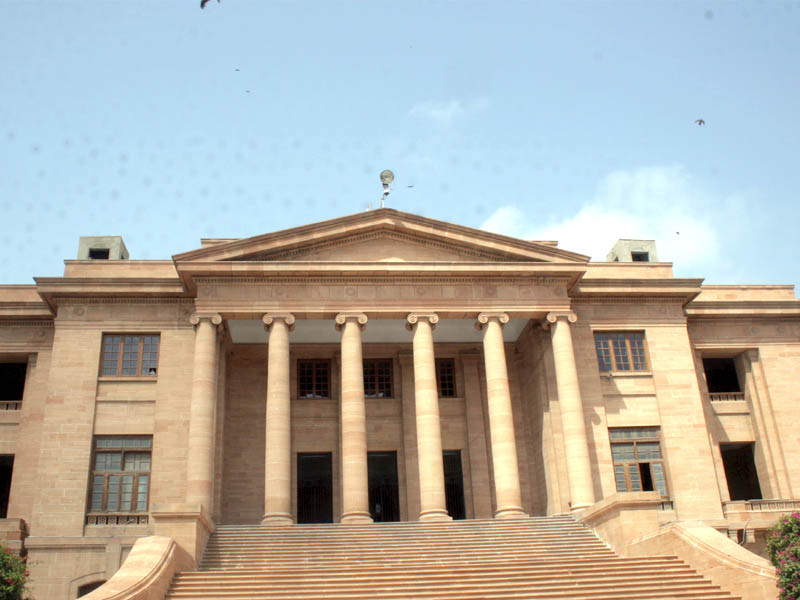 ---
KARACHI:
A local football club of Karachi has approached the Sindh High Court (SHC) against the elections announced for the Pakistan Football Federation (PFF), terming the move illegal and based on mala fide intentions.
The petitioner, Ansar Union Football Club situated in Korangi and duly registered with the authorities, said the PFF has no "legal right, authority or power to initiate elections nor they are empowered by FIFA to do the same."
The club went on to say that the letter pertaining to the election was never sent to it, despite the fact that it has been operating for the past 60 years.
It also claimed that different football bodies were "attempting to conclude elections illegally behind closed doors".
According to the petitioner, one of the defendants, Syed Ashfaq Hussain of Football House, has been illegally occupying the PFF headquarters since March 28, 2021 in Lahore.
Also read: Fifa suspends Pakistan Football Federation
"It is in fact only the derivation of power and authority from FIFA which makes the PFF the only recognised and legitimate body for football in Pakistan," the club added.
It prayed to the court to declare the announced elections and the said actions illegal, and restrain the defendants from taking any further action in this regard.
In April, the PFF was suspended with immediate effect by FIFA due to the hostile takeover by Syed Ashfaq Hussain Shah-led group of the federation's headquarters.
Ashfaq and co had seized control of PFF House by pushing out the Normalisation Committee appointed by an international organisation.
The FIFA statement had stated that the bureau of the FIFA Council suspended the PFF due to a third-party interference. As per FIFA, such an act constituted a serious violation of the FIFA statutes.
COMMENTS
Comments are moderated and generally will be posted if they are on-topic and not abusive.
For more information, please see our Comments FAQ