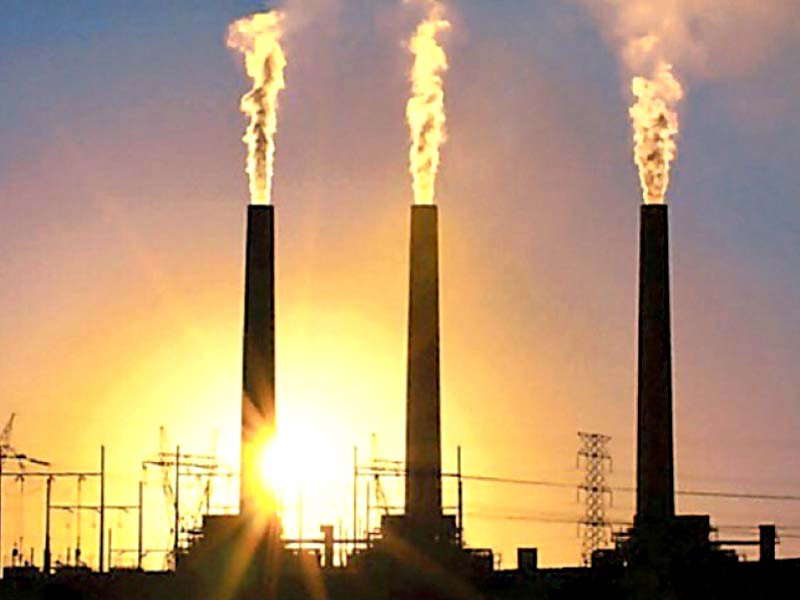 ---
KARACHI:
The production of natural gas from domestic fields dropped by 9% over the past one month to 3,109 million cubic feet per day (mmcfd) ahead of the winter season when demand for fuel rises as the public braces up to operate heaters and geysers.
Besides, two global liquefied natural gas (LNG) suppliers have already defaulted on delivery of their respective cargoes of gas to Pakistan which was due later this month. This hints towards a gas crisis in the making in Pakistan.
The government has issued an emergency tender to import LNG from the spot market in November to avert the likely crisis for a third consecutive year in Pakistan.
The gas price in global spot market remains elevated at around $30-35 mmcfd compared to record high of $56.3 per million British thermal unit (mmbtu) recorded around a month ago. Earlier in October, Pakistan imported two cargoes from the spot market at over $20 per mmbtu.
The gas output from domestic fields has declined after "production from Kandhkot dropped due to fall in offtake from GTPS (Guddu Thermal Power Station)," Arif Habib Limited Head of Research Tahir Abbas said while talking to The Express Tribune. "Meanwhile Uch is undergoing annual turnaround (ATA)."
It usually takes 15-25 days for ATA of a gas field, considering it is a routine annual turnaround, he elaborated.
The gas production stood at 3,414 mmcfd in the week ended October 5, he reported quoting Pakistan Petroleum Information Service (PPIS).
He recalled that gas production was recorded at around 4,000 mmcfd about a couple of years ago. The production has been on a decline for the past few years due to depletion of gas reserves from the existing fields. On the other hand, the local oil and gas exploration firms have failed to announce any big discovery over the past two decades.
Read Govt appoints Bajwa MD of ISGSL
Abbas said that the government might manage gas crisis by diverting gas supplies from power plants to domestic consumers during the forthcoming winter season, as demand for power reduces duringin cold weather.
Besides, the government is encouraging households to consume higher amount of power in the winter season by offering electricity at discounted prices. The initiative is aimed at motivating people to use electric heaters and geysers.
In 2015, the gas crisis encouraged the leadership to set up the first LNG import terminal in the country. At present, there are two LNG import terminals in Pakistan having a combined capacity to import slightly over 1,200 mmcfd.
Energy experts project gas demand at around 6,500 million cubic feet per day in the country. On the other hand, the supply stands at 4,300 mmcfd out of which, Pakistan utilises 3,100 mmcfd from local fields. The remaining 1,200 mmcfd is met through imports.
Accordingly, Pakistan is facing an estimated shortfall of 2,200 mmcfd, resulting in gas blackouts at power houses, CNG filling stations and low supplies to domestic consumers.
The widening gas shortfall has encouraged the government to allow two more consortiums to set up LNG import terminals in the country. They are expected to become operational over the next 12-15 months.
Once the new terminals being operations, gas storage capacity of Pakistan will double to 10 days from five days at present.
Published in The Express Tribune, November 5th, 2021.
Like Business on Facebook, follow @TribuneBiz on Twitter to stay informed and join in the conversation.
COMMENTS
Comments are moderated and generally will be posted if they are on-topic and not abusive.
For more information, please see our Comments FAQ