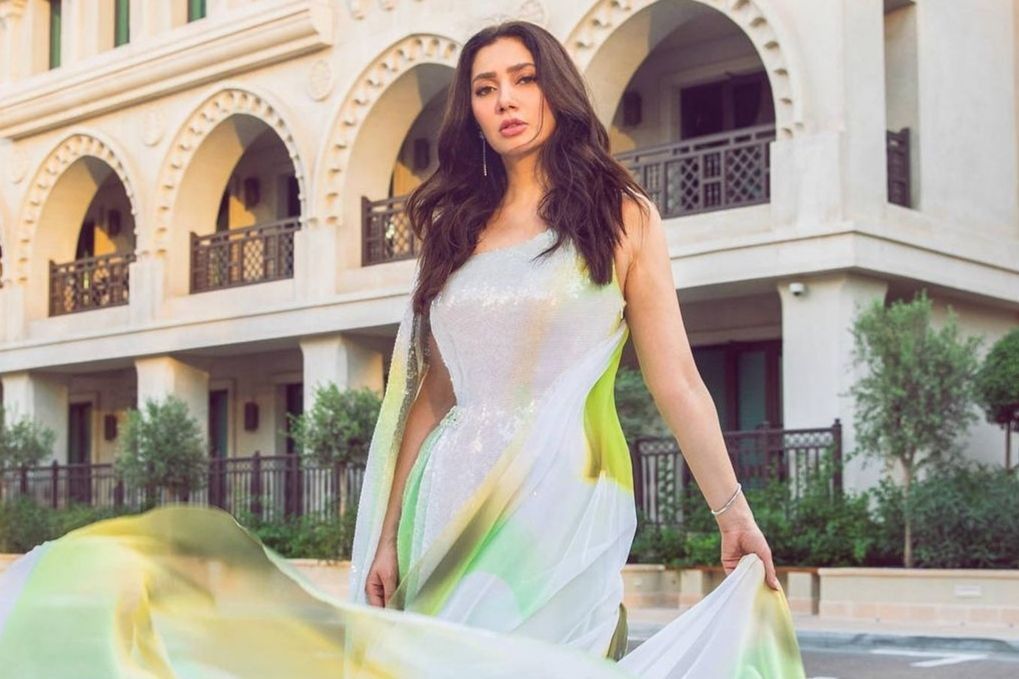 ---
Actor Mahira Khan, who was in Dubai after being appointed as the official brand ambassador for the Pakistan Pavillion at the Expo 2020 Dubai, recently sat down for an interview with Khaleej Times. The Humsafar star spoke about her most recent role as Major General Nigar Johar in the telefilm Aik Hai Nigar, as well as her views on activism.
On being appointed as brand ambassador, Mahira shared, "I'm amazed, I'm so proud. We were just talking about this — how I was appointed as the brand ambassador of the pavilion itself. I'm happy that the Ministry of Commerce has taken an initiative. It starts from taking the initiative." She added, "We're all in positions of power. So when the Ministry says we want to do this, go ahead and do this, we support you — that's huge. We've got all these talented people on board who are being supported by the government back home and by the UAE government as well."
Speaking about multiculturalism in Pakistan, the actor commented, "Those of us who are from Pakistan, from Karachi, we've grown up seeing all the multicultural life in Pakistan. But when you see it through these films (screened in the pavilion) — you see cultural, religious diversity, you see how marriages in Punjab may be different from marriages in Hunza or Gilgit. It's beautiful how they've showcased all these elements and the landscape."
When questioned about activism, Mahira explained that the platform she is blessed with comes with a responsibility to speak up when needed. She shared, "One image, one video that we post makes a difference because we have that kind of following. You realise that you have this reach where people are clicking on your profile and that's how your message gets amplified."
She elaborated further on how she wouldn't label herself as an 'activist', "As far as activism goes, yes, I do speak out about things close to my heart. I stay silent about things which I feel I don't know enough about. But 'activists' are those who are actively working every day for a cause. So I don't call myself an activist. I do try to use my platform for different causes but 'activism' is a wholly different ballgame."
Mahira, who recently essayed the role of Major General Nigar Johar in Aik Hai Nigar, shared while speaking about the film, "I've gotten messages from all over the world about this telefilm. I suppose it has hit some chords and perhaps it's because of our hard work, intentions or that it's a true story. When I saw the criticism, I told myself I would not let it affect me — even though it did. But this is not a narrative that was taken from someone or somewhere else."
She added, "It was an idea Nina (Kashif) and I pitched. It took us a year to get clearance. How many times do you see a biopic on a serving general, male or female? She's serving in the army, she's a woman, she's the first general." On how she feels certain things in the film could have been phrased in a better way, Mahira added, "There were many things we couldn't talk about or there were things we couldn't say but despite all of that, this was a story we needed to tell. Some things or one thing could have been said in a better way — but other than that I can't be apologetic about something I've worked so hard for."
On her feelings towards Dubai, the actor reflected, "It's been two years since I visited Dubai! It's my comfort place. I feel at home. I always think, 'I'm going to go to this hotel, order this, go to the mall!' But there are so many desis here so I can't really go out much. However, I love working here, I am very comfortable here. We were at an award show the other day and everyone was in my room. It was so much fun. We had such a good time!"
The actor was recently honoured by Filmfare Middle East with a high achievers award, with the Hum Kahan Ke Sachay Thay star highlighting the ability of art to unite despite borders in her acceptance speech.
Taking to the stage, Mahira said, "What is lovely about being here is that truly, truly, art transcends borders. I say this all the time. When I come here, I stand here wearing my country's flag on my back, but that doesn't mean I can't appreciate all the other people here, who I have admired so much, I look at and get inspired. So, this is for art and art alone, and for my country."
The Filmfare Middle East Achievers was a celebration of all things Bollywood, Arabic, and Pakistani, according to Gulf News, as the night united cinema's finest. Honouring the likes of Kajol, Mohamed Ramadan, Sajal Aly, and Mahira Khan among others, the ceremony took place at Dubai's Meydan on October 28.
COMMENTS
Comments are moderated and generally will be posted if they are on-topic and not abusive.
For more information, please see our Comments FAQ