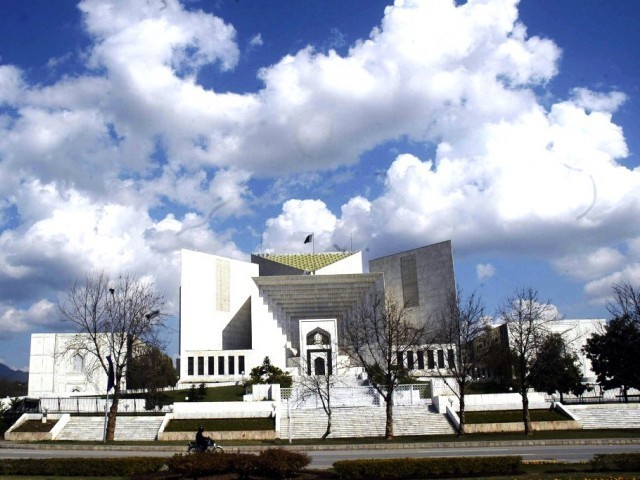 ---
ISLAMABAD:
The Supreme Court on Tuesday took notice of the increase in the number of cases of breast cancer patients in the country and summoned the federal and provincial health secretaries at the next hearing.
It came when a two-member bench, headed by Chief Justice Gulzar Ahmed, was hearing a suo motu notice on stents for heart patients.
During the hearing, the apex court lamented that no mammography nor breast cancer treatment facility was available at any government hospital in the country.
The court ordered the federal and provincial governments to ensure the availability of treatment and testing facilities for breast cancer patients at all hospitals.
Read More: '40,000 women lose life to breast cancer every year'
The court noted that a majority of the women in the country were not able to afford the costly treatment of the disease.
Irked by the lack of treatment mechanism, CJ Gulzar ordered authorities to include women in panels of specialists treating the disease. "The provision of veils/privacy for women at government hospitals should also be ensured."
"Breast cancer diagnosis and treatment facilities should be provided at every hospital," the CJ remarked. "Women makeup 50% of society and must be protected from breast cancer."
The hearing was adjourned for a month after issuing the summons.
Pakistan has the highest mortality rate than any other Asian country as approximately 90,000 new cases are diagnosed every year of which 40,000 die.
COMMENTS
Comments are moderated and generally will be posted if they are on-topic and not abusive.
For more information, please see our Comments FAQ