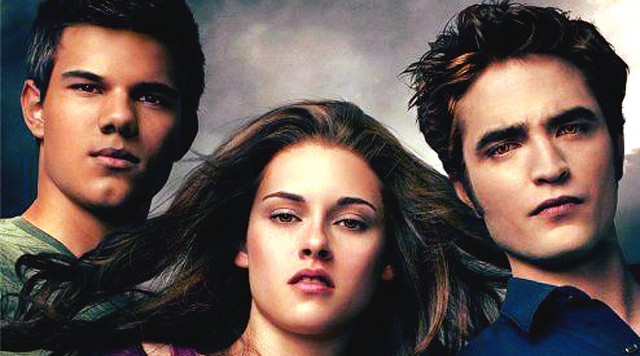 ---
The third part of The Twilight Saga: Eclipse is set to release in cinemas on June 30 but is premiering in Los Angeles on June 24. The film stars heartthrob Robert Pattinson as brooding vampire Edward Cullen, Kristen Stewart as Bella Swan and Taylor Lautner as the werewolf Jacob Black, and is likely to be one of 2010's biggest blockbusters.

The films are based on Stephenie Meyer's best-selling series that became a publishing sensation and have made Pattinson, Stewart and Lautner overnight celebrities. The first two films, namely Twilight and New Moon made over $1.1 billion dollars combined at box offices worldwide and have become a global phenomenon.

Approximately 550 devotees of The Twilight saga, many of whom have camped out since Sunday night, are being rewarded for their patience with guaranteed spots on the red carpet for the Thursday movie premiere of Eclipse. The fans, or as they like to call themselves, Twi-hards, are virtually all female, and are living on the concrete plaza of an entertainment complex, surrounded by blankets, tents, umbrellas and cardboard cut-outs of the film's stars.

"It's just worth seeing all the stars. They bring the characters that we love so much to life, so we want to see them in person and cheer them on," said Yolanda Rodriguez, 36, an unemployed graphic designer who came from San Francisco for the event.

Jen Yamato, film critic and Twilight expert with Movies.com, compared fan fervour to the emotions caused by The Beatles in the 1960s. "It's really akin to Beatlemania back in the day, in terms of how ardently Twilight fans really love the property, and camping out outside of the premiere is just one way to celebrate that love," said Yamato.

Eclipse sees Bella reunited with her love Edward and her life has gone back to the way it was, except for one thing. Bella's best friend Jacob no longer wants to talk to her. Bella finds herself forced to choose between her love for Edward and her feelings for Jacob, knowing that her decision has the potential to ignite the struggle between vampire and werewolf. Additionally Bella once again finds herself surrounded by danger as Seattle is ravaged by a string of mysterious killings and a malicious vampire continues her quest for revenge.

Published in The Express Tribune, June 24th, 2010.
COMMENTS
Comments are moderated and generally will be posted if they are on-topic and not abusive.
For more information, please see our Comments FAQ