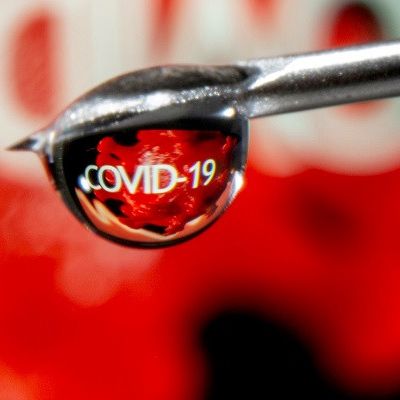 ---
Covid-induced curbs lifted in four cities
Asad announces achieving target of vaccinating 70m jabs
---
ISLAMABAD:
The Command and Operation Centre (NCOC) lifted coronavirus-induced restrictions on public gatherings in four top vaccinated cities, as the country crossed a major milestone in the national vaccination campaign with the administering of anti-Covid jab to 70 million people.
The vaccination drive, which started in February this year with frontline health workers getting the jabs on a priority basis, was expanded to various age groups in phases. The authorities had set the target of inoculating 70 million people by the end of the year.
However, Planning Minister Asad Umar, who heads the NCOC, tweeted on Saturday that the target had been achieved two months before the deadline. He added that by the end of the year, the government would exceed the target.
"We continue to make progress to vaccinate Pakistan. The year-end target for 2021 was seven crore [70 million] people vaccinated. Happy to report that seven crore people have now received at least one dose and four crore are fully vaccinated. With two months to go, will Insha'Allah meet, and exceed, the target," he said.
Given the progress in the vaccination campaign and the dwindling pandemic wave, the NCOC, which serves as the nerve centre of the government's anti-Covid strategy, announced steps to restore routine daily life in the country.
In a meeting, chaired by Umar, the NCOC reviewed the pandemic and vaccination situation. The participants noted that four cities -- Islamabad, Mandi Bahauddin, Gilgit and Mirpur -- were the most vaccinated cities where more than 60% population had received the Covid jabs.
Read 40m people fully vaccinated against Covid-19: Asad Umar
It decided to end non-pharmaceutical interventions (NPIs) in the four cities, fully allowing public gatherings, wedding ceremonies, sports events, trade and business activities, indoor dining, subject to wearing masks and full vaccination.
The forum also allowed opening of cinema houses, gymnasia, entertainment spots as well as religious places, including shrines for the general public. It also removed the restrictions on the transport sector in the cities.
The forum put Rawalpindi, Jhelum, Peshawar, Ghazar, Kurmang, Skardu, Hunza, Bagh and Bhimber in the good category, where the 40-60% population had received the Covid jabs. It said that the NPI would continue in areas with less than 40% vaccinated population.
In the 'good' cities and less-vaccinated areas, the number of passengers in public transport has been kept at 80%. Similarly, restrictions regarding the public gatherings would continue. The forum decided to review the situation again on November 12.
Meanwhile, the NCOC said in its daily update of the disease that the single-day tally of new Covid cases increased slightly to 658 during the past 24 hours, as the national positivity ratio also increased to 1.44%. the forum added that 10 Covid patients died during the last 24 hours.