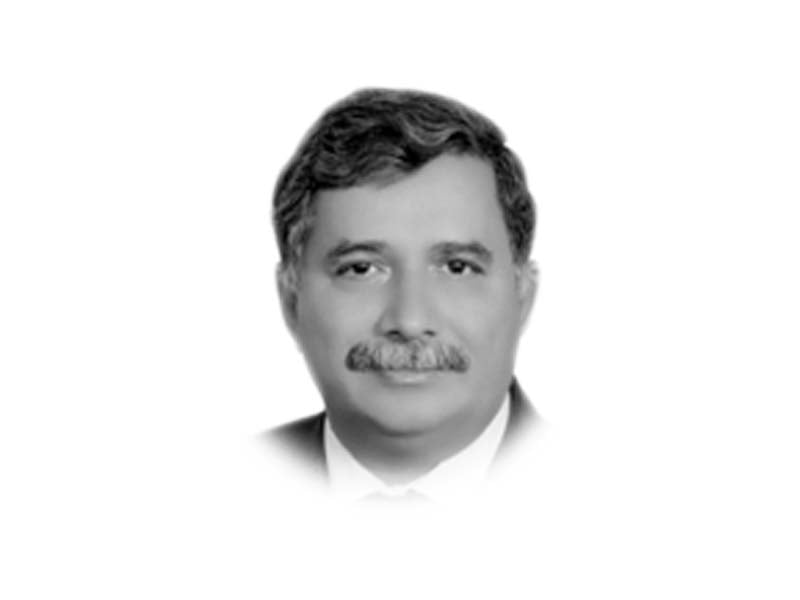 ---
The only assuaging factor with the takeover of Kabul by the Taliban was the restoration of peace and security in war-torn Afghanistan. But events that have unfolded so far have shown an escalation in acts of violence. With every passing day, clouds of uncertainty loom large. Death, destruction and displacement appear to be the fate of tens of thousands of Afghans in days to come if IS-K is not reined in. With a shattered economy compounded due to the freezing of $10 billion of the country's central bank assets and the government suffering from legitimacy issue at the international level, the humanitarian crisis is hovering around the country.
The uncertainty, helplessness and frustration can be gauged from a Kabul resident, Rahela Nussrat, in her final year of high school, on whom the doors of her school have been shut by the new rulers who have decided to keep teenage girls away from school education. Al Jazeera reported that the Taliban had announced schools would be opening, but only boys were asked to return to school, leaving out secondary school girls. "Education is one of the most fundamental human rights, but today, that basic right has been taken from me and millions of other Afghan girls," said Nusrat while speaking to Al Jazeera.
According to a report published by UNCHR, 14 million people in Afghanistan are facing acute food insecurity and an estimated 3.2 million children under the age of five are expected to suffer from acute malnutrition by the end of the year. Risks are there that at least 1 million of these children may be dying due to severe acute malnutrition without immediate treatment.
According to the World Food Programme (WFP), one-third of Afghanistan's population of 38 million is facing food insecurity, including two million children who are already malnourished. Their survey suggests that 95% of households are unable to consume enough food. Adults are forced to buy less and skip meals enabling their children to eat more. As food insecurity grips the nation, Unicef and partners are striving hard to arrange lifesaving assistance to families caught in the deepening crisis.
In July alone, the number of internally displaced people (IDPs) in Afghanistan nearly doubled as compared to the previous month as 206,967 more people were displaced, according to the Office for the Coordination of Humanitarian Affairs (OCHA). The number of displaced people is now more than 570,000. Around 80% of them are women and children.
Afghanistan was confronted with severe food shortages even before the Taliban takeover. Some 40% of crops and livestock had already been destroyed by droughts. Before the coronavirus pandemic, at least 54.5% of the country lived below the poverty line with current estimates reaching up to 72%.
Afghanistan is one of the poorest countries in the world. Last year, President Ashraf Ghani said that 90% of the population was living on less than $2 a day. Worst is that the entire financial system of the country is dysfunctional. Commenting on the situation, German Chancellor Angela Merkel said, "None of us has anything to gain if the entire monetary system in Afghanistan collapses or the financial system collapses". With no cash in the market, prices of day to day necessities including food have gone out of the reach of the common man. The situation has further been aggravated by war and droughts.
Women supporting families have been rendered jobless and are now entirely dependent on handouts. In Kabul, hundreds of people are still living in the open, in tents, with harsher winter months fast approaching.
Much of the country's national output is dependent on foreign aid. With the freezing of $10 billion of the country's central bank assets and the stoppage of flow of aid, the economy is sinking. Intensification of IS-K terrorist activities has further compounded the problem.
Comprehending the enormity of the challenge in the form of the acute humanitarian crisis, members of the G20 group have committed to prevent an economic catastrophe in Afghanistan, but IS-K plans to create a wedge on sectarian lines to make the country ungovernable. UNHCR in view of the emerging humanitarian crisis has called for funding to provide emergency aid in order to help 20 million people on an urgent basis.
Expressing his concern, WFP Afghanistan's Representative and Country Director Mary-Ellen McGroarty said, "We have huge concerns about the desperate choices families are being faced with. Unless we intervene now, malnutrition will only become more severe. The international community must release the funds they pledged weeks ago, or the impact could be irreversible."
In this context, German Chancellor Angela Merkel vowed not to allow the country to "descend into chaos" while US President Joe Biden stressed that aid, in the form of emergency food and medicine, should be provided through independent international organisations and not directly to the ruling Taliban. Among these pledges also include a promise by European Commission President Ursula von der Leyen to give €1 billion ($1.15 billion or £850 million) to Afghanistan, and to neighbouring countries taking in refugees, besides reaffirming Germany's pledge of €600 million.
In view of the looming humanitarian crisis, it is imperative that the international community unite on a common ground to provide relief to the people of Afghanistan. Let it be the thinking in the words of John Donne who wrote in his famous poem: "No man is an island entire of itself; every man is a piece of the continent." In this globalised world, a crisis in one part of the world takes little time in making its impact felt in distant regions all over the world.
Published in The Express Tribune, October 29th, 2021.
Like Opinion & Editorial on Facebook, follow @ETOpEd on Twitter to receive all updates on all our daily pieces.
COMMENTS
Comments are moderated and generally will be posted if they are on-topic and not abusive.
For more information, please see our Comments FAQ