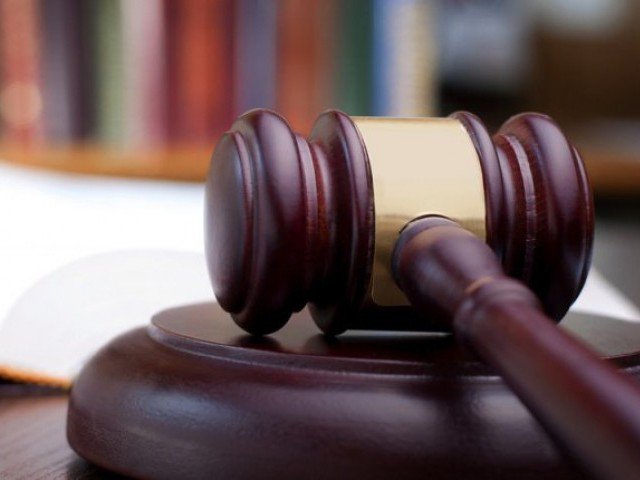 ---
ISLAMABAD:
The Supreme Court Bar Association's (SCBA) annual elections will be held on Thursday (today). The members of the SCBA will elect the new office bearers for 2021-22.
For the top slot, the Independent Lawyers Group, which is also known as Asma Group, has fielded Ahsan Bhoon while the Professional Group, also known as Hamid Khan Group, has nominated senior lawyer Sardar Lateef Khan Khosa.
Interestingly, Bhoon was once a student of Khosa. Both candidates belonged to Punjab and both have political affiliation with the Pakistan Peoples Party (PPP). It is learnt that PPP leadership had instructed party lawyers to vote for Khosa.
Read more: Govt bags SCBA's support for legal reforms
On the other side, Pakistan Muslim League-Nawaz (PML-N) Senator Azam Tarar Advocate is an active member of Independent Lawyers Group and he is the main supporter of Bhoon. The PML-N legal wing is also backing Bhoon.
Law Minister Dr Farogh Naseem's close aides are backing Khosa. However, the Insaf Lawyers Forum Chairman Senator Ali Zafar is campaigning for Bhoon. Likewise, Information Minister Fawad Chaudhry, who is also a lawyer himself, has announced his support for Bhoon.
Those who closely observe bar politics believe that in the bar elections, lawyers do not give vote on the basis of political leanings but based on their affiliation with bar groups.
Also read: SCBA dispels meeting PM for financial aid
Earlier, both Khosa and Bhoon belonged to Independent Lawyers Group, which was against judicial activism exercised by former chief justice Iftikhar Muhammad Chaudhry after his restoration in March 2009. Both Khosa and Bhoon were among strong critics of Iftikhar's judicial activism.
Bhoon was appointed as a Lahore High Court Judge during the lawyers movement. He was among more than 100 judges, who were ousted on July 31, 2009. Later, he became active in bar politics again.
When Bhoon announced he will contest for SCBA president's seat this year, the Professional Lawyers Group played a smart move by fielding his senior Lateef Khosa as its presidential candidate against him.
The Professional Lawyers Group had played active role in the lawyers movement. However, with the passage of time, the group lost majority in the superior bars. Currently, the Independent Lawyers Group dominates the Pakistan Bar Council. Likewise, their group is strong all over the country.
Regarding incumbent SCBA 2021-22 elections, both groups are claiming victory. Polling will be held in different cities of county.
Though Khosa ran an intensive campaign all over the country throughout year, lawyers believe he might lead in small provinces. However, they say, lawyers from Punjab would decide the fate of the election because of their numerical strength.
Senior lawyers say that Bhoon might take lead in Punjab, especially Lahore. During his tenure as the PBC vice chairman, Bhoon had supported former chief justice of Pakistan Mian Saqib Nisar.
Currently, the bar and the bench are not on same page regarding appointment of judges, especially the elevation of high court judges to the Supreme Court. Therefore, it will be a big challenge for the next SCBA president how he deals with this issue.
It is being witnessed that both sections of the lawyers opposed the government move regarding removal of Justice Qazi Faez Isa. Likewise, both the groups are unanimous that Supreme Court judges should be appointed on the principle of seniority.
COMMENTS
Comments are moderated and generally will be posted if they are on-topic and not abusive.
For more information, please see our Comments FAQ