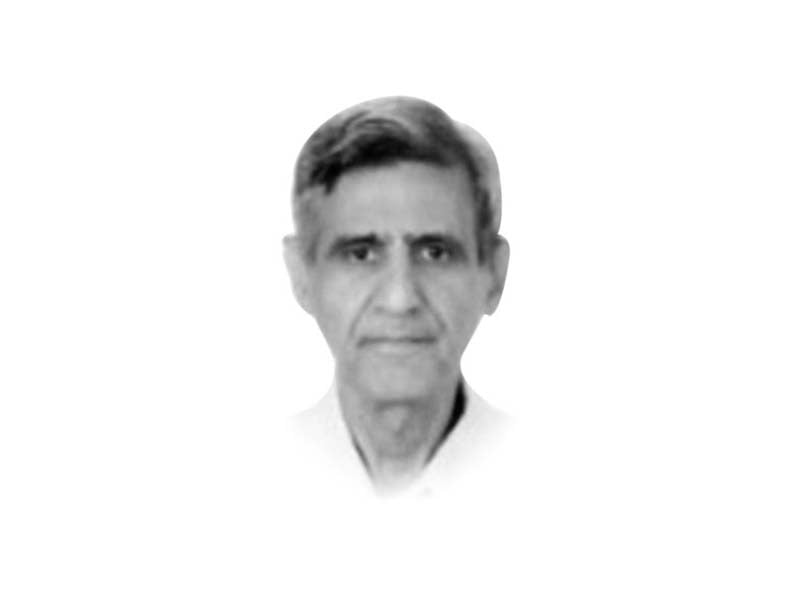 ---
There isn't much one needs to debate as to the causes behind the creation of Bangladesh. It is glaringly conspicuous, well documented and simply a shameful reminder of the malodorous events of that painful era. I don't think that even the Hamoodur Rahman Commission was required to uncover the facts leading to the dishonorable debacle. The alienation of Bengalis had started soon after the creation of Pakistan but the making of Bangladesh was an outcome that was precipitated by not letting Sheikh Mujibur Rehman form the government after he had won the elections by a thumping majority in East Pakistan. Being in my sunset years, I retain some vivid memories of all that which transpired in those regretful years. I have literally lived through that defining era of history. I have no intention of conjuring up the characters whose price of Machiavellian appetite for power was dearly borne by the entire nation.
I vividly remember Zulfikar Ali Bhutto giving an eloquently fiery speech in the Security Council on 15th December 1971 and tearing up his papers (notes) before leaving the venue with his aides and claiming that he was not ratting away. But I feel that losing a war on the table was far less ignominious than the physical surrender of the army as over 90 thousand of armed forces personnel and civilians were taken as prisoners of war. Indira Gandhi hosted them for long enough in a blatant display of our disgrace to be constantly ingrained in the Indian psyche of centuries old subjugation as well as serving a spectacle of Indian superiority for international consumption.
Bhutto, however, kept up his promise of making the defence of the country impregnable by earnestly pursuing and acquiring nuclear capability by all means and resources under his control. He firmly stood by his words: "We will make the atom bomb even if the nation has to eat grass" for the sake of its survival. All the successive governments gradually took us to the grassy lands and today the nation is about to be grazing if we are further herded towards the ongoing economic policies whereby the State Bank governor is seen claiming that unprecedented devaluation of our rupee against the US dollar has at least a silver lining of benefitting the overseas Pakistanis.
Pakistan should have known better before embarking on a nuclear programme that atomic empowerment cannot precede economic development. A nation has to be self-reliant before it shakes the earth with nuclear explosions. Today, Pakistan possesses nuclear bomb but we, as a country, are in a state of acute despondency owing to an uncertain future, political instability and economic woes. The saga of Russian disintegration by the close of 1991 is an apt example of the pernicious impact of the economy playing havoc with a superpower.
The next critical phase of our history begins with the 9/11, which radically changed the psyche of the world. A new world order driven by the rage and ferocity of the US engulfed the world, especially the Muslim countries. Pakistan had to sever its longstanding and strategic support of the Taliban when Mullah Omer refused to expel foreign elements (al-Qaeda) from his patronage and hand over OBL to the US. Pakistan was left with no other choice but to serve as a paid mercenary of the US. It remains an analysis of academic interest as to what would have happened to Pakistan had it refused to side with the Americans when an intimidating conclusion was drawn by the US: "You are either with us or against us." One thing is certain that our nuclear arsenal would not have halted the US from pounding our tribal belt like they did Tora Bora. The long-term consequences would have depended on the courage and capacity of the nation to survive under the rapacious hostility of a superpower. Diplomacy could also have played a key role, another area in which Pakistan has no credentials to boast of. Recently the US and Nato have exited Afghanistan leaving a heap of bloody mess in our backyard. This period in our history forebodes to be tougher than ever before. I wish our leaders had earnestly worked towards transforming a highly polarised Pakistan into a unified nation by rising above the politics of vested interests. This is the only remedy for any country in the world to achieve progress and strength with dignity and self-belief. Our chequered history is too long and this Urdu verse befittingly describes it: Baat niklai gi to phir dur talak jayege.
Published in The Express Tribune, October 27th, 2021.
Like Opinion & Editorial on Facebook, follow @ETOpEd on Twitter to receive all updates on all our daily pieces.
COMMENTS
Comments are moderated and generally will be posted if they are on-topic and not abusive.
For more information, please see our Comments FAQ