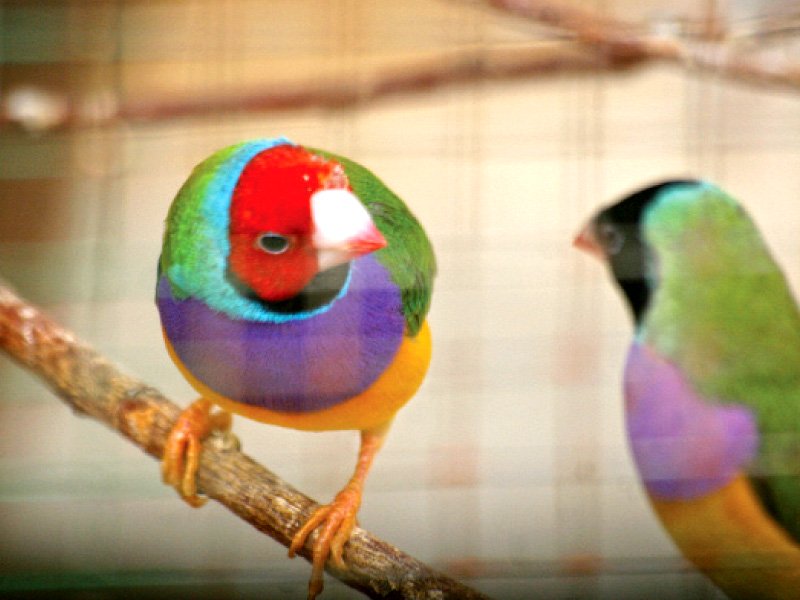 ---
RAWALPINDI:
For a country that fares poorly on enacting of human rights laws it is far-fetched to assume that animals be treated better which is one of the reasons poaching and selling of wild animals goes unchecked.
Sources indicate that illegal sale of birds and animals nets a monthly income ranging between Rs 200,000 to 500,000. They further inform that animals are caught from the forests of Chakwal, Jhelum, Sargodha, Mianwali, Murree, Kotli Satyan, and Khushab. As far as rates are concerned, as per details available with the Express Tribune, a baby monkey costs Rs 30,000 to 40,000, a bear cub costs Rs 1.5 million to 2.5 million, and a tiger cub costs Rs. 500,000.
A bird seller, who owns a shop on the Alam Khan Road in Rawalpindi, identifying himself as Anar Gondal, stated that they caught quails in the forest by first setting a trap and then playing the sound of a quail from a tape recorder. Gondal, clearly impressed with his ingenuity, said, "this is my ancestral business and makes me a decent living."
He stated that apart from quails, nets were set to catch parrots, hawks, and sparrows all of which fetched him handsome amounts of money. Gondal speaking in a hushed manner as if letting someone on a trade secret informed the Express Tribune that baby monkeys were caught by putting food in earthenware and caging them once they got busy eating.
Another seller who identified himself as Niaz, said that wild animals are booked by paying a hefty advance and then delivered to the provided address. "Special codes and luxury vehicles are used for transportation to avoid any unwarranted attention," he informed matter-of-factly.
Anila Umair, whose work revolves around wildlife conservation, stated that the police and wildlife department were of no help to her colleagues and her in their efforts to set free illegally caught animals. "We have now formally requested the Deputy Commissioner to direct the Wildlife Department and the police to cooperate with us for the protection and breeding of animals," Umar informed.
According to Umar, what many did not realize was that Pakistan's wildlife was under an immense threat and if activities like poaching and illegal selling continued at the pace they were presently at, all conservation efforts would be left in tatters. "The spineless Wildlife Department always delays in acting against individuals," Umar accused.
A police spokesman, speaking on the condition of anonymity, told the Express Tribune that the police have no legal role in wildlife. "Catching birds or animals is the sole responsibility of the wildlife department and catching those who catch these creatures illegally is their responsibility too," she said.
However, a spokesman from the Wildlife Department, speaking on the condition of anonymity, denied all accusations and said the department made regular arrests to deter people from poaching and illegal selling. He said that it was no fault of the department that they were not given a good budget, manpower, and facilities.
Lamenting about the problems they faced regularly he inquired that since hunters were armed while wildlife personnel were completely unarmed and on foot, what more could they possibly do.
"An underpaid official cannot check an area of 200 kilometers daily on his own. When the manpower and facilities are provided to us, then you can hold us accountable," he told the Express Tribune.
Published in The Express Tribune, October 26th, 2021.
COMMENTS
Comments are moderated and generally will be posted if they are on-topic and not abusive.
For more information, please see our Comments FAQ