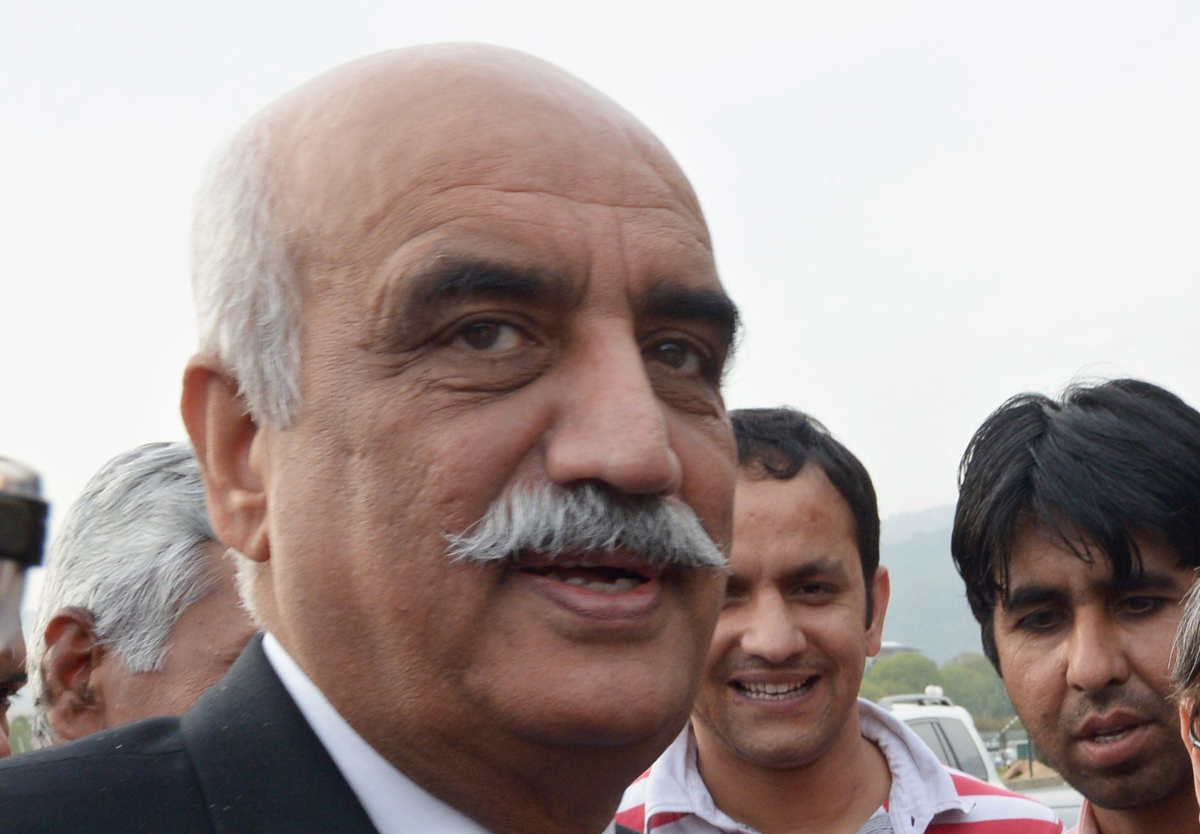 ---
KARACHI:
Senior PPP leader Syed Khursheed Shah was released on Saturday from Sukkur jail after spending more than two years behind bars following his arrest by the National Accountability Bureau (NAB) in Sept 2019 in a case concerning assets beyond means.
Shah's release comes two days after a division bench of the Supreme Court granted him bail. The apex court had directed the PPP leader to submit bail bonds of Rs10 million and retained his name on the Exit Control List.
Shah was arrested on August 18, 2019, by NAB in Islamabad, where he had come to attend a session of the National Assembly. Previously, his bail petition was dismissed twice by justices Shamsuddin Abbasi and Amjad Sahto of the Sindh High Court.
Earlier on Saturday, Shah was taken to the Sukkur accountability court where he signed his bail bonds after which he was taken back to the Sukkur Central Jail. His son had deposited the bail bonds on Friday that could not be approved by the SC since it was a half working day.
Upon his release, the senior PPP leader was given a warm reception by supporters and party workers. They showered petals on his car and chanted slogans in his favour.
"Today I don't make any complaint why I was put in jail for two years [...] it was my test and thank God so much that they put me in jail [but] till today they couldn't prove anything [against me]," Shah said to supporters thronged the jail.
The PPP leader said he was "proud to say" that he hailed from the middle class. He added that he did not have to defend himself since "this nation and this love [of you for me] is my defence."
He also criticised the government for the prevailing economic issues such as inflation, hikes in petrol prices and the exchange rate. He berated the government for not carrying out local government elections. "Democracy is the only way for the country's progress," Shah said.
"We want democracy, parliament, strong institutions and we should refrain from politics of lies. Lying is the biggest cancer," he added.
COMMENTS
Comments are moderated and generally will be posted if they are on-topic and not abusive.
For more information, please see our Comments FAQ