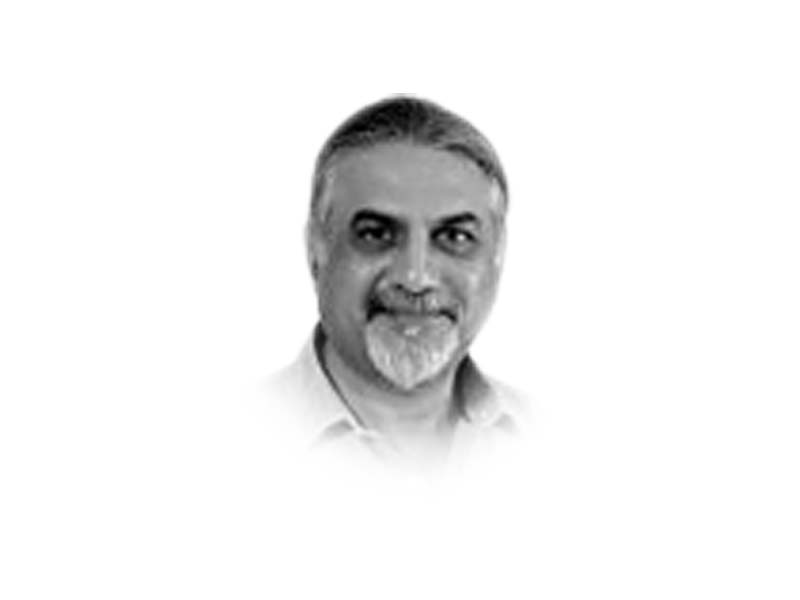 ---
The Financial Action Task Force (FATF) has once again retained Pakistan on its grey list. The Paris-based watchdog continues to grade Pakistan's actions deficient when it comes to prosecuting the leadership of UN-designated terror groups like Jaish-e-Muhammad and Lashkar-e-Taiba. This is not good news but another wake-up call by a global organization. It is reminding us that the distance we have covered by switching from an exclusionary path to an inclusionary path is admirable, but we still have more distance to cover before we reach our ultimate objective.
Surely, we don't have Lee Kaun Yew, Dr Mahathir, or Nelson Mandela in our politics, all of whom were great readers of the changing regional and international strategic environment. Their countries progressed because they read the emerging strategic environment correctly and took bold political decisions to integrate their countries economically with the progressing, modern and globalised world. None of their political or economic strategies was exclusionist or isolationist. They correctly interpreted their part as a whole and understood that they can only survive with the whole if they operated within the rule of law laid out by it.
Pakistan has a problem with prioritisation. What should be prioritised in our reform process? Politics, religion or economy? Our politicians are busy fighting a battle of political supremacy that involves a political strategy which allows them to do anything and everything that will earn them popular support. Politicians have lost sight of what is true, immediate and important. All that politics has done so far is wasted democratic years, which could have been utilised to execute sustainable political and economic reforms in the country.
Karl Marx remarked that historical change is related to ideas, which in turn are related to the interests of the social classes. He argued that only the class interests give rise to the great 'isms' of ideological politics from communism and socialism to conservatism, fascism to Hinduism, and Islamism. Our global future as a nation has consistently been risked by our leaders who spent more time discovering and rediscovering our ideology rather than creating a nation that could realise its aspirations internationally.
The latest example is of our Prime Minister who never misses an opportunity to remind us of our lack of understanding of religion and the traditions attached with it. Is that our priority? Is how we understand our personal faith and implement it in our lives a national priority? Was too much religion not fed into the society already by General Zia, so much so that it made Pakistan a breeding ground for radicals? Why do our leaders have to milk the Islamic cow all the time? Should they not prioritise political, economic and legal reforms?
Just a few days ago our Prime Minister addressed the Rehmatul-lil-Alameen Conference in Islamabad. On that occasion, he re-emphasised the importance of following Islamic ideals to improve as individuals and as a society. Pakistan's problem is not with the correct and incorrect understanding of the religion by the people, Pakistan's problem today is its decades-long failure to implement its glasnost (openness) and its perestroika (restructuring). Thus, ceding increasing space to extremism and radical Islam in the society. Is it then a matter of surprise that FATF has delayed our exit from the grey list and Tahreek-e-Labbaik Pakistan (TLP) has announced a long march towards Islamabad?
With radical ideologies feeding Pakistani politics and the creation of political parties like TLP, no government can achieve the political stability to execute any reforms. Unfortunately, political parties instead of cooperating to rid Pakistan of politics of extremism play in the hands of these religious hooligans. Even after having created such religious monsters our leaders still want to feed more and more religion into society. Let me explain why we will not succeed if we keep treating our sickness with religion.
In the next 50 years or so, automation will create massive unemployment which will cause social and political upheaval that no ideology will be able to handle. While Malaysia, Singapore and South Africa were integrating into the information age, we were busy rediscovering our religion. Consequently, we were overlooked by the information revolution. While India, China, Russia and Brazil became part of the new core (developed countries) because they benefited from riding the wave of the information revolution, we were teaching our children the benefits of becoming a Mujahid both in this world and the hereafter. What did it do to us? It made us part of the world that is considered as a gap (countries left behind), which includes war-torn countries like Afghanistan, Iraq, Syria and many African countries. The next fifty years will pass in a jiffy, and the automotive age will pose an unemployment crisis for Pakistan. Automated cars will need no drivers, aircraft will need no pilots, doctors will be replaced with robots, and it will be more economical to have robots as soldiers.
The feasible option for Pakistan would be to block such automation. We did not benefit from the IT (Information Technology) revolution in the way we should have when it first emerged. We were not even prepared for it. Now when AI (Artificial Intelligence) is emerging, we are still not prepared for it. We stayed in the gap in the early part of the 21st century and are likely to remain a part of the gap as the automation age approaches.
We can feed and sustain our ideologies, but we require solid budgetary documents that promise the execution of people-friendly plans for the decades to come that no political party can alter or modify. Otherwise, our leaders will keep toying with the future of Pakistan and keep us feeding with what they individually believe is most essential for our societal consumption.
Pakistan does not need political lecturing on how to raise the level of morality. Instead, what it needs are political efforts that should improve the economy so that it can emerge out of the gap and catch up with the core.
Published in The Express Tribune, October 24th, 2021.
Like Opinion & Editorial on Facebook, follow @ETOpEd on Twitter to receive all updates on all our daily pieces.
COMMENTS
Comments are moderated and generally will be posted if they are on-topic and not abusive.
For more information, please see our Comments FAQ