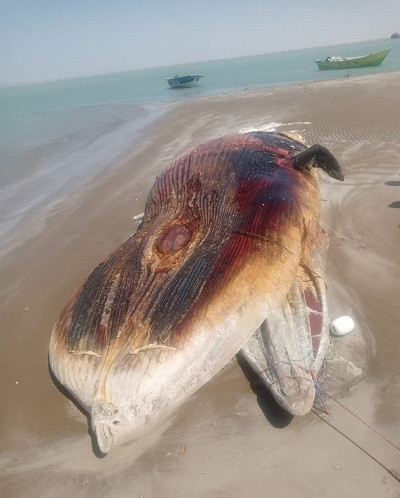 ---
GWADAR:
A dead whale washed ashore on a beach in Ormara on Saturday, with the World Wide Fund for Nature-Pakistan (WWF-P) identifying the cetacean as Brooder's (Bryde's) breed.
The whale is one of three baleen whales found in Pakistani waters. The other two are the Blue whale and the Arabian Humpback whale.
Local fishermen started to cut open the stomach of the whale after it washed ashore, in attempts to retrieve a highly valued material called Ambergris, a waxy solid substance found in the intestines of the creature.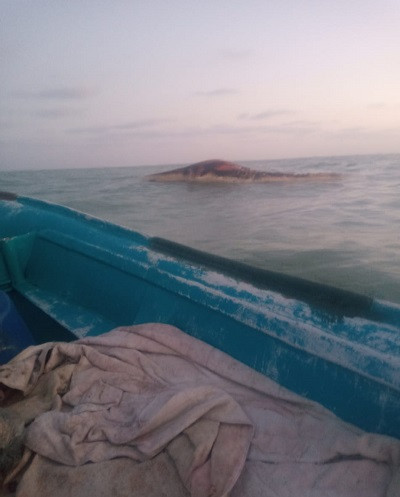 PHOTO: EXPRESS
"The material (Ambergris) is very expensive and is used in medicine, spices and to stabilize the scent of perfumes," said Technical Advisor of the WWF-Pakistan Moazzam Khan.
Read More: WATCH: US fisherman says swallowed by humpback whale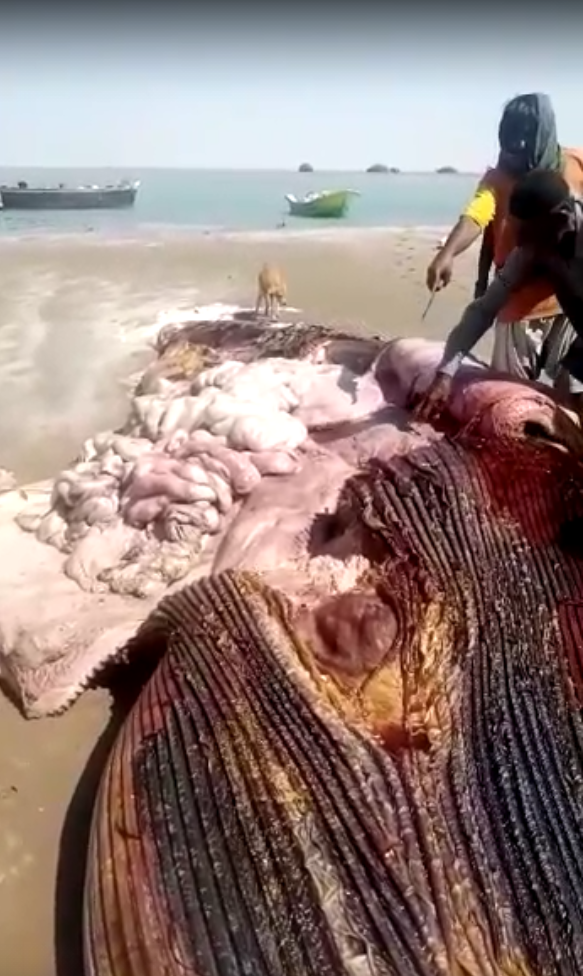 PHOTO: EXPRESS
He added that the price of Ambergris, also called the precious 'gem of the sea', could reach up to Rs20million (depending on its size). However, he said, Ambergris is not found in dead whales.
In 2019, another 13-foot long whale of the same breed was found dead at a remote rocky shore near Gunz, along the Balochistan coast.
The whale had become entangled in a gillnet deployed by local fishermen to catch Indian mackerel near Gunz.
COMMENTS
Comments are moderated and generally will be posted if they are on-topic and not abusive.
For more information, please see our Comments FAQ