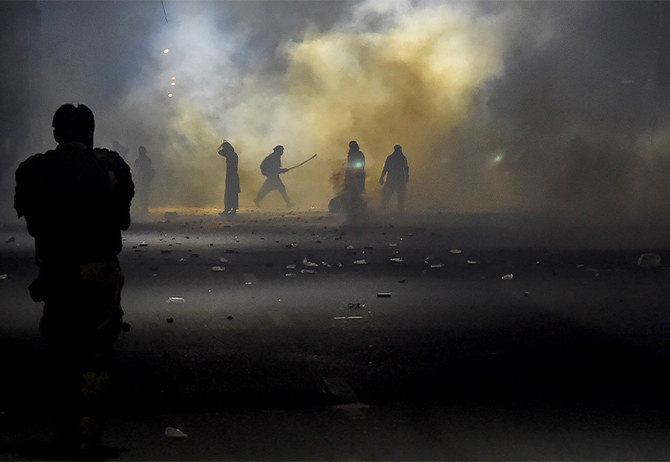 ---
Activists of the banned Tehreek-e-Labbaik Pakistan (TLP) clashed with police in Lahore on Friday, in which at least three policemen embraced martyrdom, while several other cops sustained injuries, officials said.
A police statement said two policemen were martyred in the clashes and identified them as 59-year-old Head Constable Ayub and 55-year-old Constable Khalid Javed. However, Punjab Chief Minister Usman Buzdar later tweeted, saying that three policemen had been martyred.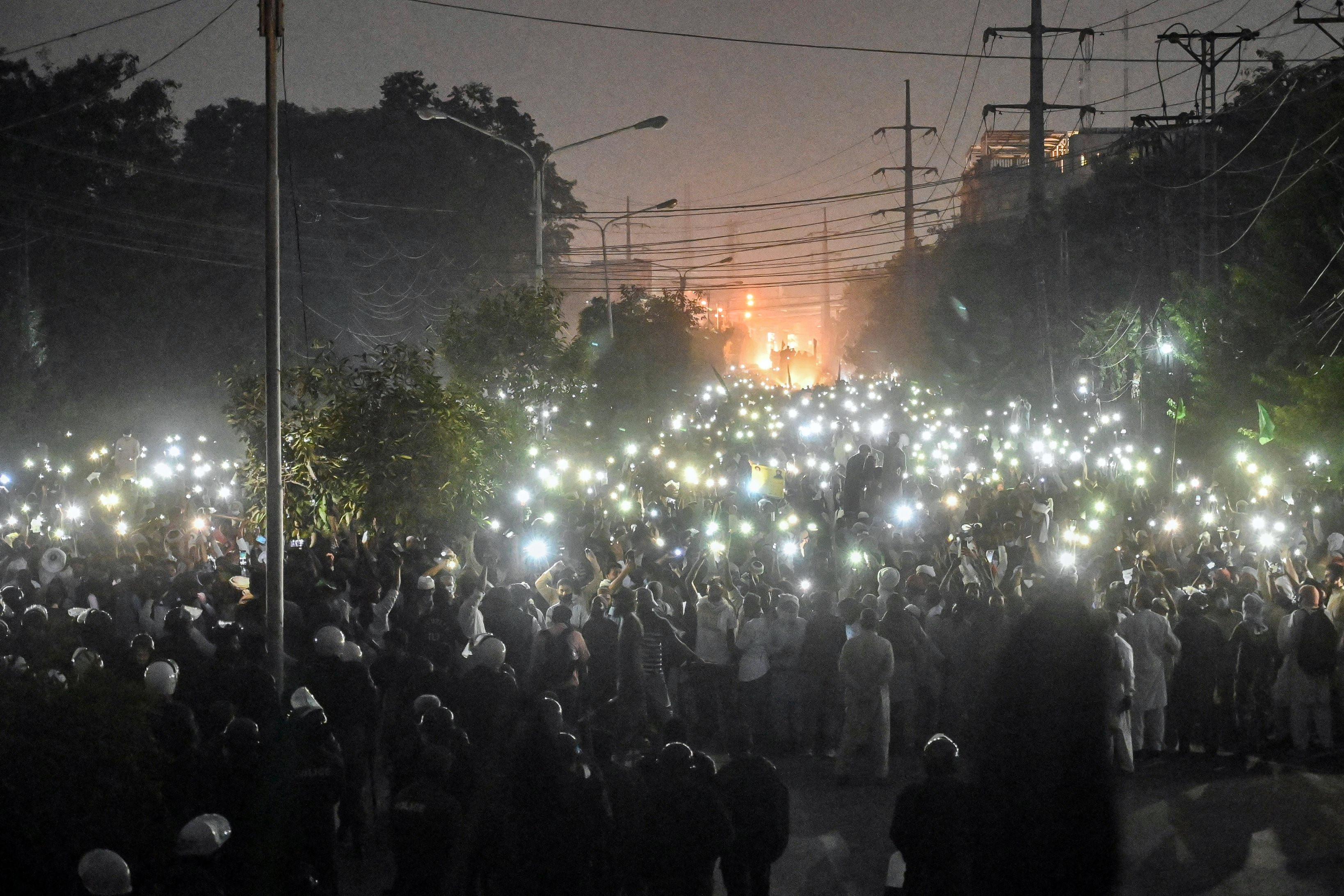 According to Express News, police fired teargas to disperse protesters after they turned violent and rammed a vehicle into the police officials. During the stampede, the police said, two police constables embraced martyrdom and several others, including a deputy superintendent of police, were injured.
The injured were taken to different hospitals of the city. They included DSP Naveed Akmal, Inspector Hasnain Haider Farooq, Inspector Saadat, Sub-Inspector Hasnain and constables Munawar Hussain, Ilyas, Farooq, Shehenshah Asif, Idrees and Muhammad Nadeem.
Later, Chief Minister Buzdar took to the microblogging website Twitter to pay rich tributes to the sacrifices of three policemen who were martyred in the violence and car crashes. He offered his condolences to the families of the martyred policemen.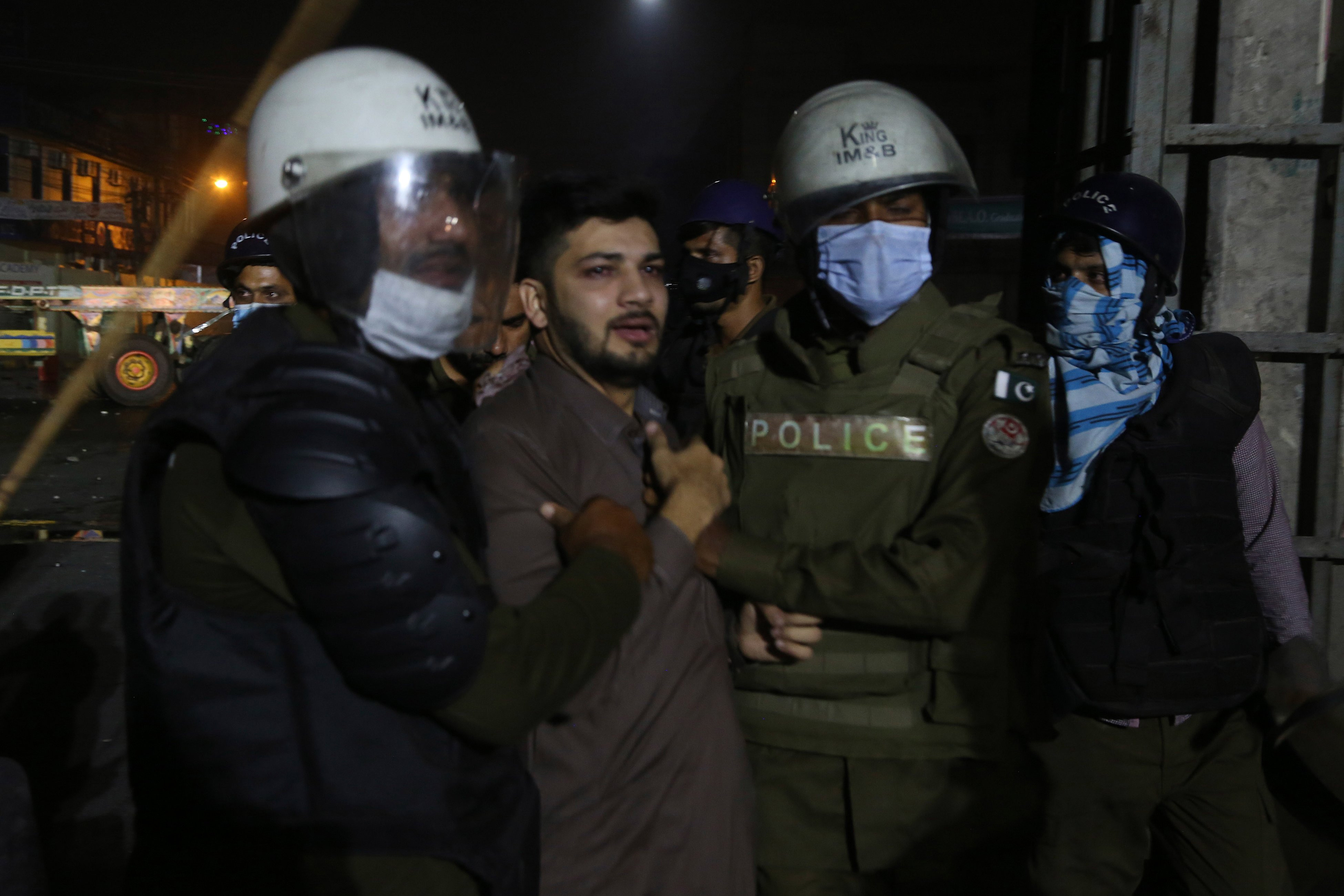 "Heartfelt sympathy and condolences to the families of the martyred police personnel," the chief minister tweeted. He said that these police officials embraced martyrdom in the line of duty. In a separate tweet, he directed the law-enforcement authorities to take stern action against the culprits.
وزیراعلی پنجاب @UsmanAKBuzdar کا مظاہرین کے تشدد اور گاڑیوں کی ٹکر سے شہید ہونے والے 3 پولیس اہلکاروں کی قربانی کو خراج عقیدت

شہید پولیس اہلکاروں کے لواحقین سے دلی ہمدردی و اظہار تعزیت
"پولیس اہلکاروں نے فرائض کی ادائیگی کے دوران شہادت کا بلندرتبہ پایا" - وزیراعلیٰ

— Government of Punjab (@GovtofPunjabPK) October 22, 2021
"Chief Minister Usman Bazdar orders stern action against those who take the law into their own hands," said the tweet. "Enforcement of law should be ensured in all cases – Strict action should be taken against those involved in the tragic incident, under the law."
The proscribed TLP had announced on Thursday that it would initiate a long march on Islamabad after Friday prayers. The outlawed outfit is demanding of the government to fulfil its promise made to it a few months ago. The key demand of the party is the expulsion of the French ambassador from Pakistan.
Read: Punjab govt forms committee to negotiate with TLP
Police said the martyred policemen were hit by a vehicle, which drove at them as TLP activists gathered for the march. Police fired teargas after they attacked a security checkpoint, Police Spokesman Arif Rana said. "They had assured us that they would remain peaceful but they turned violent," he added.
Meanwhile, the Punjab government formed a committee on Friday, comprising provincial Law Minister Raja Basharat and Prosecution Minister Chaudhry Zaheeruddin for talks with the banned outfit, the chief minister announced in yet another tweet.
"We have formed a committee consisting of senior members of the Punjab cabinet Raja Basharat Sahib and Chaudhry Zaheeruddin Sahib to negotiate with Tehreek-e-Labbaik. According to the Sunnah of Holy Prophet Peace Be Upon Him, we all need to work together for peace and harmony in the country."
تحریک لبیک سے مذاکرات کے لیے ہم نے پنجاب کابینہ کے سینئر اراکین راجہ بشارت صاحب اور چوہدری ظہیر الدین صاحب پر مشتمل کمیٹی تشکیل دی ہے

حضور اکرم ﷺ کی سنت کے مطابق ملک میں امن و آشتی کے لیے ہم سب کو مل کر کام کرنے کی ضرورت ہے

— Usman Buzdar (@UsmanAKBuzdar) October 22, 2021
Because of the long march call, the main arteries to and from Lahore and Islamabad were blocked with shipping containers to prevent demonstrators entering the city. The diplomatic enclave in Islamabad, where most foreign embassies are located, was also blocked off.
Authorities in the twin cities of Islamabad and Rawalpindi were on alert on Friday. According to Express News, security was ramped up and the routes to Islamabad were sealed by placing containers and barbed wire on key roads. The report said that road closures caused great inconvenience to the people.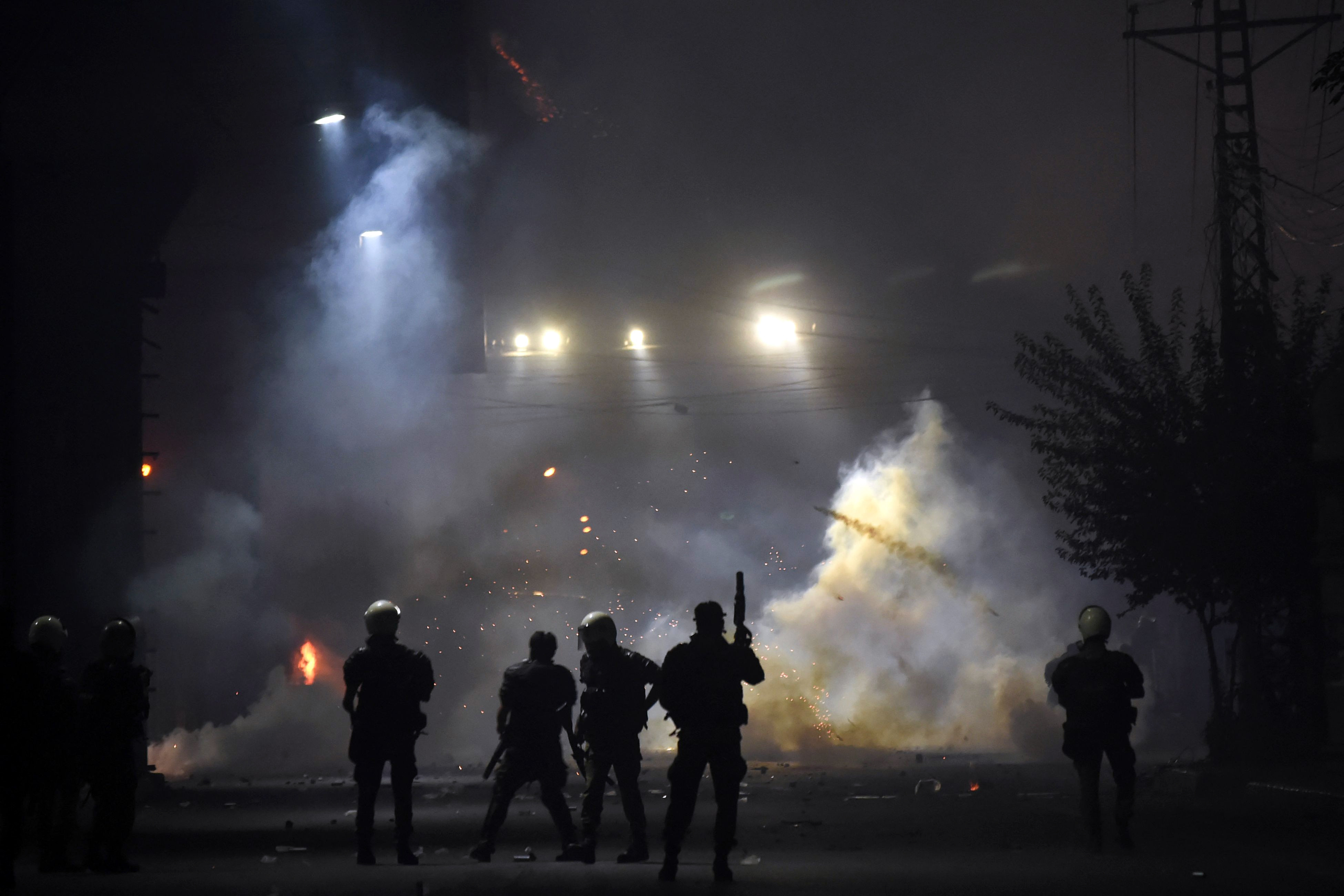 Similarly, heavy contingents of law-enforcement personnel and police had been deployed at major intersections and metro stations to deal with any untoward incident. A police spokesperson said the metro bus service would remain operational from IJP Road to the Pakistan Secretariat.
The spokesman said that Park Road, Lehtrar Road could be used as an alternative route to reach the Islamabad Highway. Similarly, the Srinagar Highway, Ninth Avenue and IJP Road could be used to reach Rawalpindi. However, citizens had been urged to avoid unnecessary travel to Islamabad to avoid trouble.
(WITH INPUT FROM AGENCIES)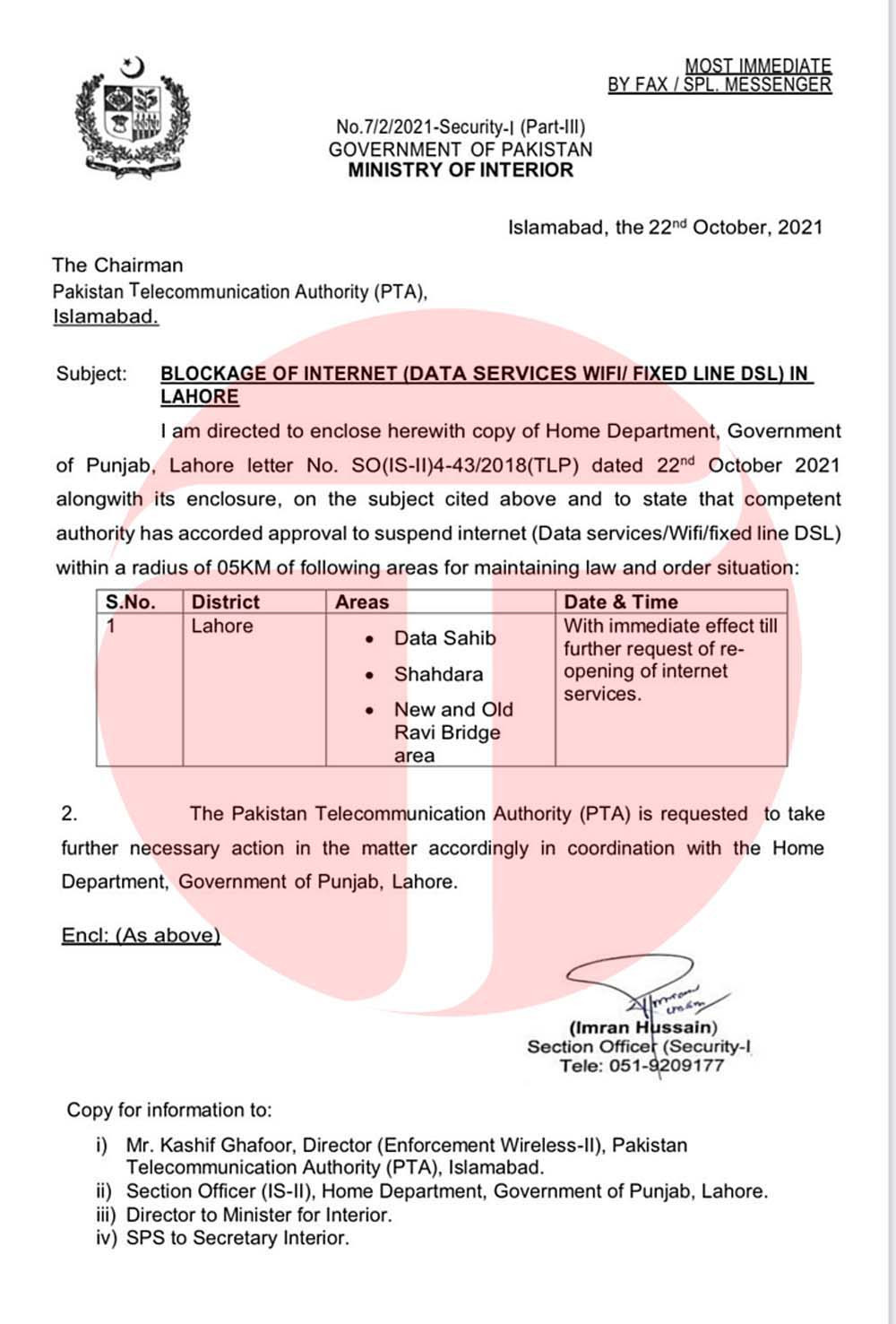 COMMENTS
Comments are moderated and generally will be posted if they are on-topic and not abusive.
For more information, please see our Comments FAQ