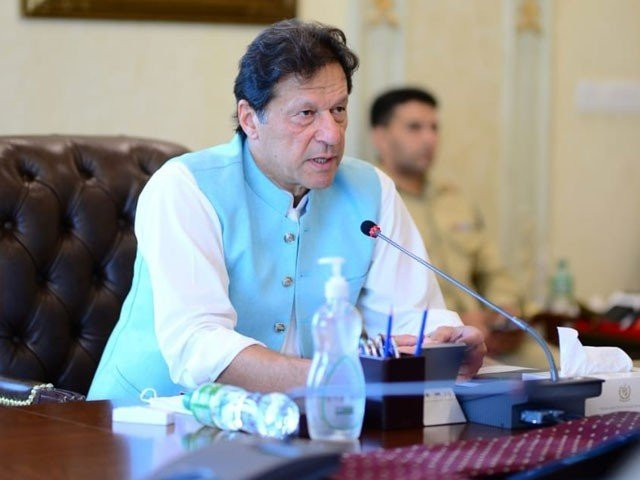 ---
ISLAMABAD:
Prime Minister Imran Khan directed the Pakistan Telecommunication Authority (PTA) on Thursday to make sure that an effective mechanism was in place to block online obscene material, saying the authority should block pornographic sites at the URL and domain level.
Chairing a meeting on blocking pornographic websites in the country, the prime minister said that the country needed to save its youth from being exposed to immoral and unethical content available online, and stressed that character building was crucial in the modern tech-savvy era.
"Character building is very crucial in modern tech-savvy era. The proliferation of tech gadgets and 3G/4G internet technology has made all sorts of content available to everyone," he said. "We need to protect our youth, especially kids, from being exposed to immoral and unethical content available online."
Read More: Imran Khan vindicated for prescient position on Afghanistan: FT
The prime minister directed the authorities concerned to ensure effective gatekeeping of the online contents to shield innocent brains against the ruthless onslaught of immoral and pornographic content.
In the meeting, which was attended by Prof Dr Attaur Rehman and other senior officers, Imran was apprised that the content delivery networks (CDNs) particularly Cloudfare, having 1-2% of total internet traffic share, had complaints of serving pornographic content, but other CDNs did serve pornographic material as per their policies.
The prime minister was also informed that the PTA needed to work with ISPs/CDNs to block pornographic content through the CDNs, particularly Cloudfare. It was stressed that the PTA also needed to enhance its warehouse management system (WMS) capability by integration with some global and regularly updated database of pornographic sites to block them at URL and domain level.
Moreover, the prime minister was informed that the PTA had been working on the feasibility of this project whose implementation time was about two months.
In January this year, the PTA had told the Islamabad High Court that it blocked 980,000 links, containing hate speech, controversial and objectionable content, saying that out of the blocked content an overwhelming majority was of pornographic material.
The authority had stated in a report submitted before the court that total 865,187 links of pornographic websites were blocked. It added that over 16,000 links of websites and blogs containing hate material against defence forces and national security and 22,000 contents pertaining to sectarianism were also blocked.
COMMENTS
Comments are moderated and generally will be posted if they are on-topic and not abusive.
For more information, please see our Comments FAQ